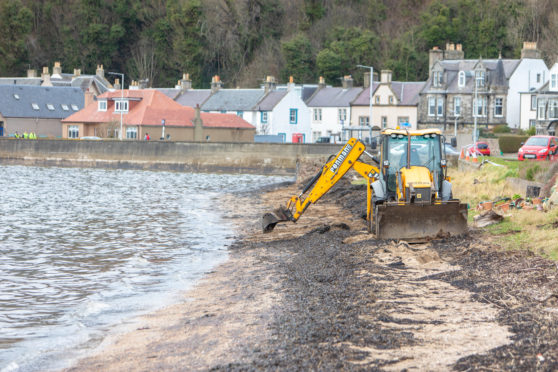 The UK transport secretary has been urged to take responsibility for an oil spill which has cost Fife Council £600,000.
Shirley-Anne Somerville, SNP MSP for Dunfermline, said transport secretary Grant Shapps should "do the right thing and cover the costs" of the clean-up at Limekilns.
Ms Somerville has made repeated calls for the UK Government to intervene after an investigation into the incident in February failed to identify who was responsible for the pollution.
She said: "It's unacceptable that eight months on, west Fifers still have no answers as to who was responsible for this oil spill.
"Fife Council did an excellent job of responding to the incident when it occurred. But it's unacceptable that they are still left holding the £600,000 bill for this work. Fife taxpayers deserve better."
An investigation by the Scottish Environment Protection Agency found no evidence that the contamination had originated from a source on land.
The UK Government's Maritime and Coastguard Agency (MCA) was also unable to find any evidence that the pollution had come from the water in the Forth.
Ms Somerville said: "There are clearly shortcomings in the MCA's systems if they can't pick up the source of an oil spill of this size. This requires urgent attention from the UK Government to ensure that in future, polluters won't be allowed to get off the hook.
"But in the meanwhile, the transport secretary should do the right thing and cover the costs of the clean-up operation.
"The MCA are meant to hold polluters to account. When they fail to do so, the UK Government must take responsibility for that."
The beaches at Limekilns and Charlestown were closed in February following the oil spill.
Fife Council sent a response team from Briggs Marine, who removed about 500 tonnes of contaminated debris from the shore.
Earlier this year, Derek Crowe from the council's roads and transportation service described the situation as "unusual".
He said: "We're as unhappy as our local taxpayers about footing the bill to clean up someone else's pollution with public money – particularly when our service budgets are so stretched already. However, as the party responsible can't be identified, we simply have no choice."
A Department for Transport spokesperson said: "The DfT is confident in the actions that the MCA carried out regarding the oil spill.
"We continue to support the MCA's work with other authorities to identify the cause of any spill and, if successful, we will take the appropriate action."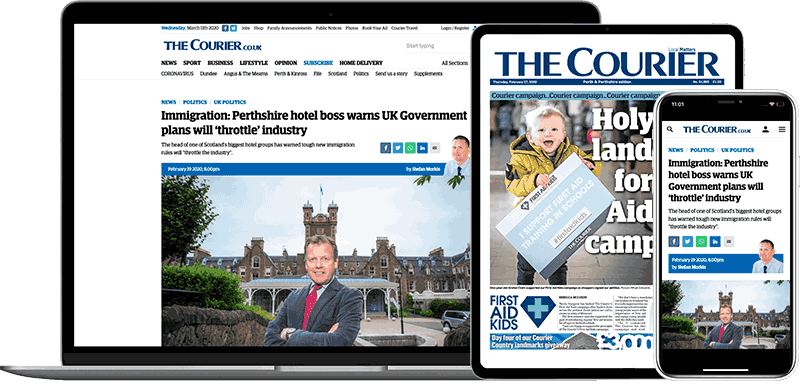 Help support quality local journalism … become a digital subscriber to The Courier
For as little as £5.99 a month you can access all of our content, including Premium articles.
Subscribe