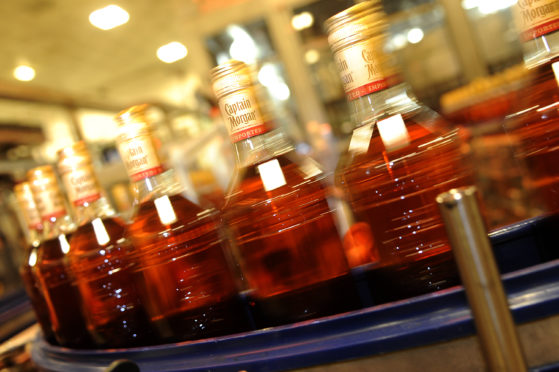 Drinks giant Diageo has hinted jobs at its Fife packaging plant are safe for the foreseeable future amid fears about the impact new US tariffs will have on the industry.
Concerns have been raised by the company about the effect of imposition of 25% tariffs by the US on single malt Scotch whisky and liqueurs, particularly at its global supply facility at Banbeath in Leven where Diageo's single malt brands are bottled.
However, while Diageo – which employs around 1,000 of its 3,000-strong Scottish workforce in Fife – is not too concerned about the move, it fears for independent whisky producers.
A Diageo spokesperson told The Courier: "We will be taking measures to mitigate the effect of these tariffs on our Scotch single malts and liqueurs portfolio.
"As a result, we do not expect a material impact to our business. We continue to closely monitor this dispute and would not be immune from a further escalation.
"We are concerned, however, about the impact on smaller, independent Scotch distillers and the damage this could do to industry exports and jobs across Scotland."
The US is the biggest export market for Scotch whisky, with sales worth over £1bn in 2018.
Of this, £344m were single malts that are now to be subject to the 25% tariff, according to the Scotch Whisky Association (SWA).
Karen Betts, SWA chief executive, said the tariffs are likely to reduce US imports of single malts by around a fifth over the first 12 months — similar to the impact on bourbon imports to the EU.
"Consumer choice will diminish and Scotch whisky companies will start to lose market share," Ms Betts said.
"In Scotland and throughout our UK supply chain, we expect to see a dropping-off in investment and productivity. Ultimately, jobs could be at risk."
Despite the concern, farmer and distiller Frances Cuthbert, the co-founder of Daftmill distillery by the Bow of Fife near Cupar, doubts the new tariff will hurt her business as they are not hugely dependent on the US market.
Being a relatively expensive whisky, it is less price sensitive.
Se said: "We have only recently sent our first batch to the US and I hope it has cleared customs just in time to avoid the new tariff.
"If they really wanted to hurt the whisky industry they would have included blended whiskies as well as single malts."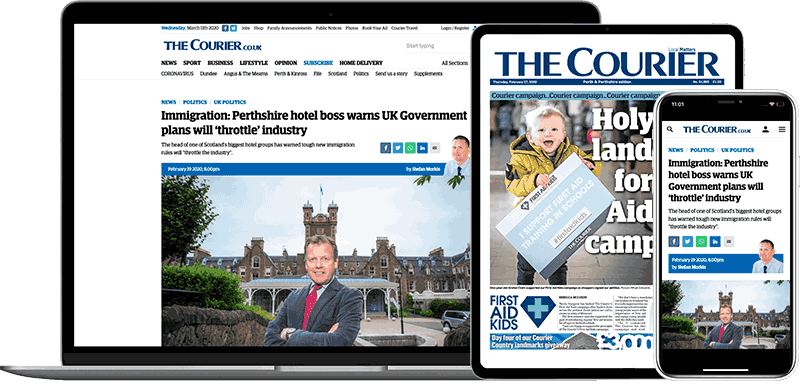 Help support quality local journalism … become a digital subscriber to The Courier
For as little as £5.99 a month you can access all of our content, including Premium articles.
Subscribe