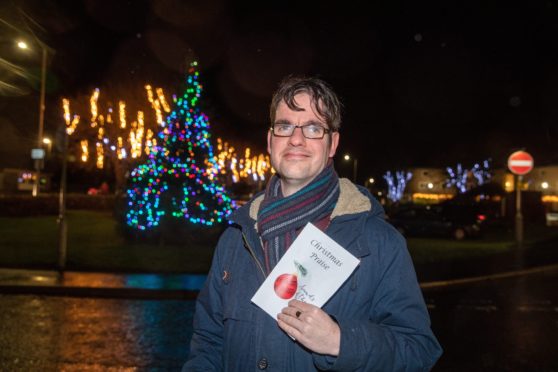 The spirit of Christmas is alive and well in Kennoway despite vandals wrecking the village's festive lights.
Thugs destroyed the community's tree lights last week, leaving the centrepiece of the Yuletide display in darkness just days before the official switch on.
But local businesses and residents were determined not to let anyone spoil Christmas and managed to raise around £1,000 in just two days to see the lights reinstated.
A number of businesses and organisations made donations of £100 and a collection bucket was in place at Millerfield Stores.
And the illuminations were launched as planned by local minister Rev Allan Morton, with villagers turning out in the wind and rain to celebrate the occasion on Saturday.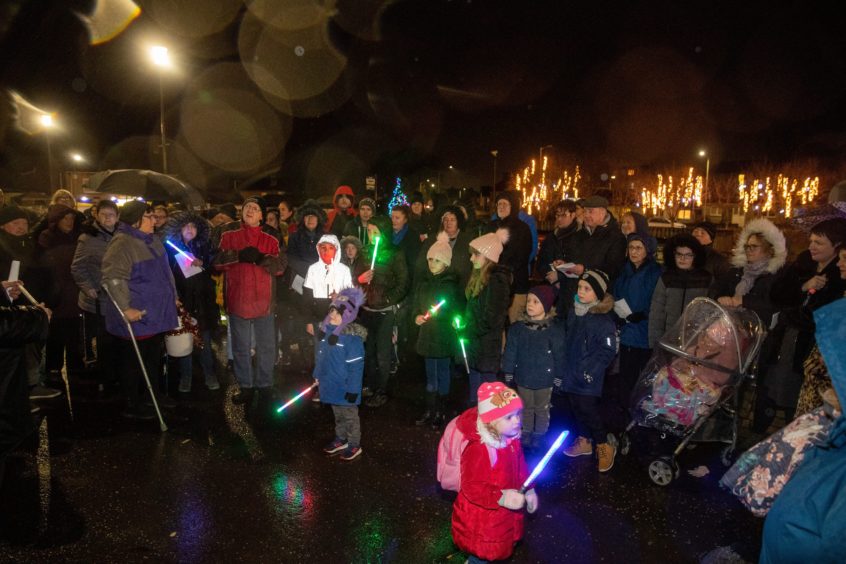 Bob McPhail, chairman of Kennoway Community Shed, said: "I'm so proud of everybody.
"The community support that these people have showed in two days was totally overwhelming and humbling.
"It kept us going because it was a big kick in the teeth for us all for that to happen."
The damage was found on Wednesday morning.
Someone had taken the lights off the tree and cut them into pieces.
"Some people have decided to pull them off the tree and cut them up with a knife or pliers," said Mr McPhail.
Fife Council had supplied the Christmas tree lights but was unable to meet the cost of replacing them.
Mr McPhail said the council arranged for a contractor to put up the replacement lights and he is confident enough has been raised to pay for the work when the invoice arrives.
He added: "With the Christmas tree just in front of where everyone gathers for the switch on, everyone would have been looking at a tree with no lights.
"It would have lost the festive feeling."
He said police were investigating the vandalism and had asked to see CCTV footage of the area.
Although the council usually takes care of the tree display, the other decorations are provided by the community.
Mr McPhail said: "Just to put the lights up and take them down can cost as much as £1,500 or £1,600, and we have to find that money first."
Local resident Belinda Newman said: "This really seems to have brought the community together like I've never seen before. I has been wonderful."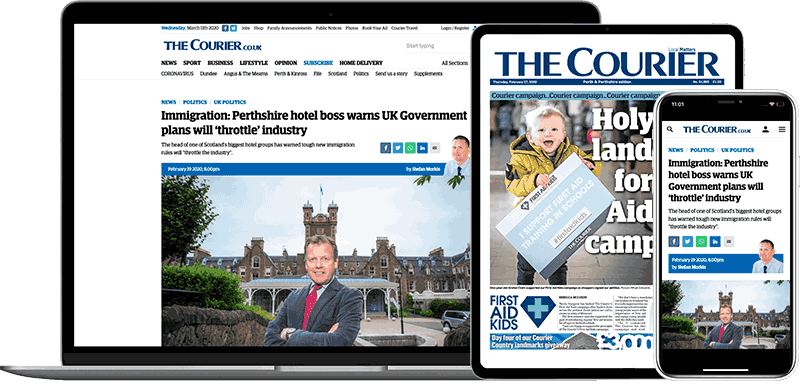 Help support quality local journalism … become a digital subscriber to The Courier
For as little as £5.99 a month you can access all of our content, including Premium articles.
Subscribe