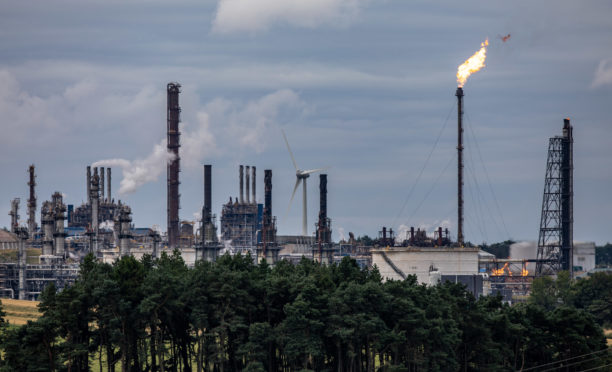 Hopes were raised that the Scottish Government had changed its position on an independent inquiry into the impact of flaring at Mossmorran chemical plant in Fife.
During BBC Scotland's Debate Night held in Lochgelly, Joanna Cherry, the SNP candidate for Edinburgh South West, voiced her support for an inquiry.
She said during the televised debate: "I think we need to await the outcome of the Sepa (Scottish Environment Protection Agency) investigation, await the outcome of the HSE (Health and Safety Executive) and then have an inquiry."
It led some to believe that the Scottish Government, which has to date not committed to an inquiry, was ready to commission a study.
The matter was raised at the recent full Fife Council meeting, when Ms Cherry's backing of an inquiry was welcomed by Councillor Linda Erskine.
However, the government confirmed it was still awaiting the outcome of a Sepa investigation into the plant near Cowdenbeath, which is run by ExxonMobil and Shell.
A Scottish Government spokeswoman said: "We understand Sepa is concluding the enforcement investigation into previous flaring events and we expect an update in the new year.
"We appreciate the concerns and anxieties of the local community regarding flaring at the site and Sepa and the HSE are monitoring developments closely as the plant re-starts.
"The investigation process and any subsequent action must be allowed to take its course before consideration is given to whether any further steps may be needed."
Mossmorran Action Group has written to environment secretary Roseanna Cunningham MSP asking her to clarify the government's intentions in relation to an independent study.
A spokeswoman for MAG said: "It looks as if Joanne Cherry was wrong in raising people's hopes in Lochgelly last week when she said the Scottish Government would commission an independent inquiry into the health, social and environmental impacts at Mossmorran.
"The Scottish Government is still hiding behind Sepa, but Sepa has no remit at all to look at health or social impacts.
"All it investigates are breaches to permit conditions. The plant has been under continual investigation for extreme flaring events for the last two years, and the anticipated start-up in January is liable to trigger another investigation by Sepa.
"Last month's report by NHS Fife proved that light, noise and vibration from the plant were harming people's health.
"It is not acceptable that communities continue to be exposed to proven harm and risk, and a full independent investigation is long overdue."
The Courier was unable to contact ExxonMobil for comment.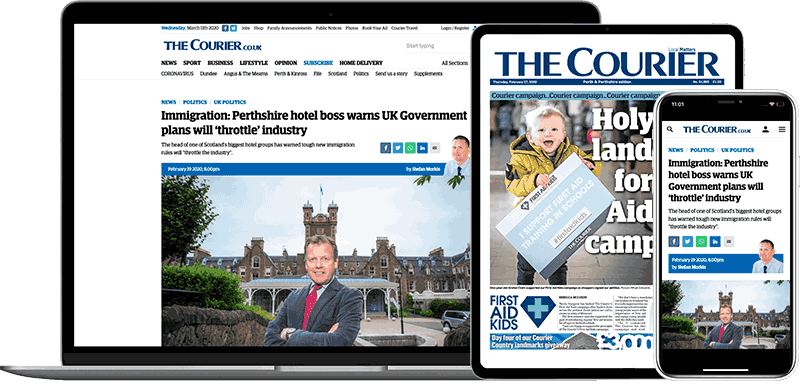 Help support quality local journalism … become a digital subscriber to The Courier
For as little as £5.99 a month you can access all of our content, including Premium articles.
Subscribe