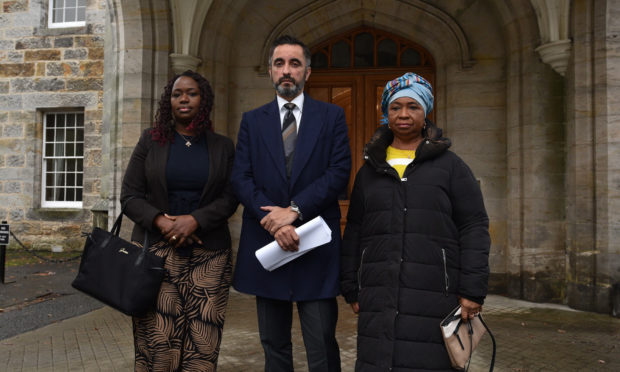 The family of Sheku Bayoh are to compile a dossier of alleged misconduct on the part of the police officers who detained him prior to his death.
A full list of apparent breaches of regulations will be presented to Chief Constable Iain Livingstone for investigation.
The family said while it had been decided there was not enough evidence to prosecute any of the officers, alleged professional misconduct must still be considered.
Mr Bayoh, 32, died after being restrained by police in a Kirkcaldy street in May 2015 and the incident is to be the subject of a full public inquiry.
Police said they had been responding to reports of a man acting erratically while armed with a knife.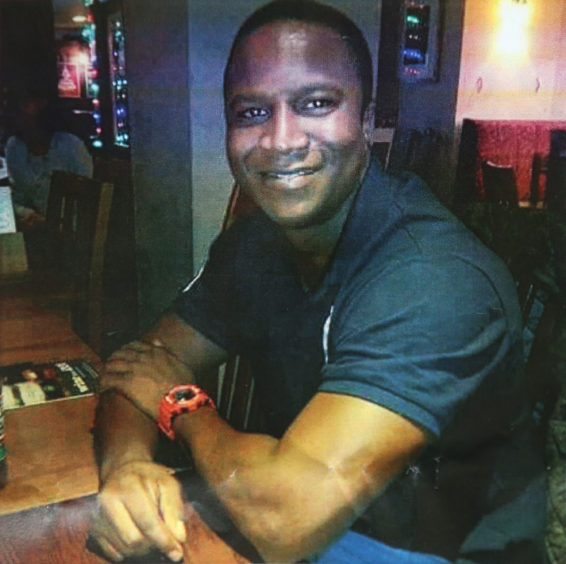 During a meeting with the father-of-two's mother Aminata Bayoh and sister Kadi Johnson on Monday, Mr Livingstone pledged Police Scotland would participate fully in the inquiry next year.
Bayoh family solicitor Aamer Anwar said they were grateful to the Chief Constable for treating them with compassion and respect.
"It has been over four-and-a-half years since Sheku Bayoh died in police custody and the family felt betrayed by the decision of the Lord Advocate not to prosecute any of the officers," he said.
"The family understands that Police Scotland was unable to comment whilst the Crown Office carried out an investigation.
"This afternoon there was a robust discussion and the Bayoh family are encouraged that the Chief Constable welcomes the setting up of a public inquiry.
"The Chief Constable thanked the Bayoh family for the dignity they have shown and the campaign which has ultimately led to a public inquiry.
"The Chief Constable assured the family that Police Scotland will co-operate fully with the inquiry to ensure that all lessons are learnt."
Mr Anwar claimed police had breached a number of regulations by failing to obey orders before engaging with Mr Bayoh, making inconsistent statements, conferring and leaking false information to the press.
He also alleged they had failed to observe legal requirements on the use of lethal force.
"Accordingly, the Chief Constable was advised a full dossier of alleged misconduct and breaches of regulations will be provided to him directly," he said.
"The Chief Constable promised that they will investigate any allegations of misconduct in what was described as the most serious of circumstances."
A Police Scotland spokesperson said: "During a meeting with the family of Sheku Bayoh, Chief Constable Iain Livingstone re-itereated his personal condolences, and those of the service, to the Bayoh family and undertook again that Police Scotland will participate fully in the public inquiry which will be established next year."