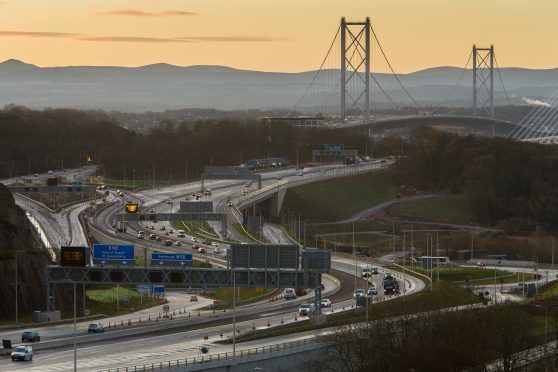 No specific talks have been held between the Scottish Government and Fife and Lothian councils to ease traffic congestion on and around the Queensferry Crossing, it has been revealed.
Mid Scotland and Fife Conservative MSP Liz Smith has called on ministers to take urgent action to address the issue on the approach to the bridge, which has been a growing cause of frustration for motorists – particularly at peak times for those travelling in and out of Fife.
Ms Smith said she has received a number of complaints from constituents that the congestion problem causes huge delays and that the situation is often made worse by drivers 'rat running' – driving off the M90 at junctions and then driving straight back on to try to beat queues on the motorway.
While motorists are continuing to face sizeable tailbacks on the Queensferry Crossing heading into the New Year due to work affecting rail services at Haymarket, Scotland's transport secretary Michael Matheson has confirmed that no talks have taken place with local authority transport chiefs about the issue, which Ms Smith believes is as bad – if not worse – than what it was before the bridge was built.
She said: "As many residents will be aware, motorists from Fife are faced with lengthy tailbacks on the approach to the Queensferry Crossing on a daily basis – a very disappointing and frustrating situation that many of them probably didn't anticipate when the new bridge opened.
"This is why I raised the matter of congestion for motorists approaching the Queensferry Crossing from the Fife side with the Transport Minister Michael Matheson but find it hard to believe that no talks have taken place between the Scottish Government and Fife and Lothian councils to look into ways to resolve rush-hour congestion."
Figures released by Transport Scotland emphasise how the problem of congestion is  getting worse, with nearly 28 million vehicles having travelled over the Queensferry Crossing in the 12 months to October, 3.9% more than the 26.68m the year before.
Some 26 million travelled on the Forth Bridge in 2014.
Ms Smith added: "The statistics released by Transport Scotland on the number of vehicles travelling over the Queensferry Crossing emphasise how many vehicles use it and how this has led to long periods of congestion, which is particularly bad for motorists on the southbound approach waiting to cross at peak time traffic in the morning.
"I feel this such a serious issue that it should have been looked at well before now."
Mr Matheson stressed that a meeting has been arranged between Fife Council and Transport Scotland in January, at which some of the issues raised will be discussed.
He added: "Since the bridge was opened, it has maintained traffic crossing the Forth on 30 occasions on which the Forth road bridge would have been closed to traffic.
"That in itself represents a significant improvement in resilience for traffic across the Forth.
"However, there are always areas in which further measures can be taken, which is exactly what the discussions between Transport Scotland and Fife Council that are planned for January are intended to address."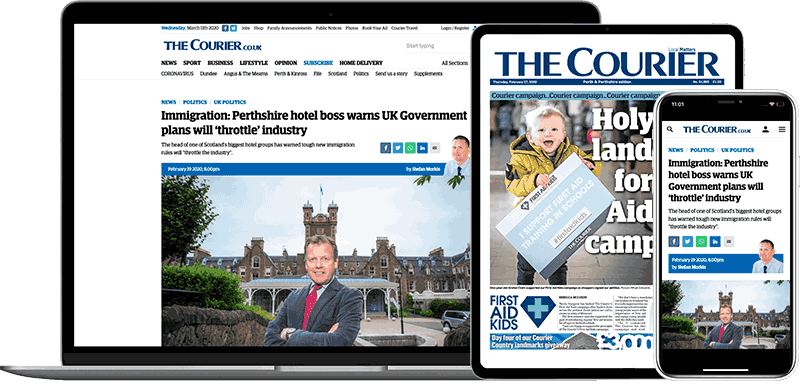 Help support quality local journalism … become a digital subscriber to The Courier
For as little as £5.99 a month you can access all of our content, including Premium articles.
Subscribe