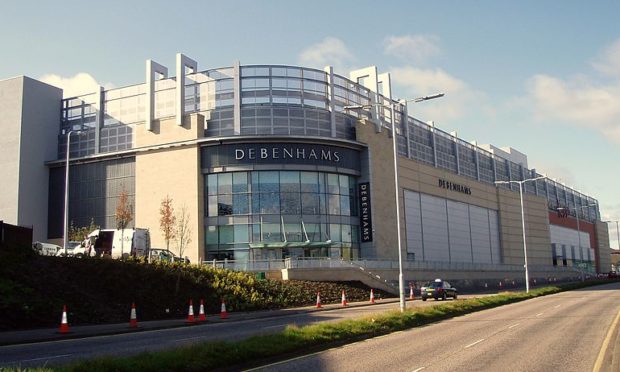 Retail in Fife has been dealt another blow with the confirmation clothing store H&M will close its Dunfermline store next week.
The Swedish fashion outlet will shut-up shop on its Kingsgate Centre store on January 19 but say the 15 staff have been offered positions at another "nearby" branch.
A spokesman said: "We can confirm that H&M Dunfermline will close on January 19.
"We have consulted with our colleagues at this store on an individual basis, and every member of staff at the store has been offered the opportunity to transfer to a nearby H&M branch."
However, the company, the world's second-biggest fashion retailer with more than 1,000 outlets worldwide, refused to be drawn on the reasons for the closure in Fife or elaborate on what alternatives had been offered to staff.
The decision to close the Dunfermline shop, which opened its two-floor store in the shopping mall in August 2012, leaves just the St Andrews branch remaining in Fife, with outlets further afield in Perth, Dundee, Edinburgh and Stirling.
The loss of the retail giant to the Kingsgate Centre has come as a huge blow, in what are already difficult trading conditions for many high street retailers.
Neil Mackie, centre manager at the Kingsgate, said: "It's a blow. The loss of the H&M name is a sad situation for the Kingsgate but we move onwards and upwards.
"It's an interesting situation as, yes, retail is a tough market, and that's national, but what our guys are very good at is responding to the changes."