Fife woman, 62, who is now too young to collect pension served eviction notice
The desperate circumstances of a Fife woman, forced to accept emergency food hand-outs after being ruled ineligible to collect her state pension, has had her plight as a WASPI woman raised in the Scottish Parliament.
Markinch resident Jane Barr, said daily life has become a struggle to survive, with the stress of not being able to make ends meet taking a drastic toll on her physical and mental wellbeing.
Video of her case being brought up in Holyrood by Glenrothes and Central Fife MSP Jenny Gilruth is above this article.
The 62-year-old is one of an estimated 3.8 million women across the UK to be hit by Westminster legislation increasing the female retirement age from 60 to 66.
It makes her currently unable to claim a state pension, despite working her entire life.
Having recently been served with an eviction notice and currently waiting for the DWP to decide whether she will be ruled eligible for work, Jane said she is dreading having to struggle through a further four years until she is able to receive a state pension.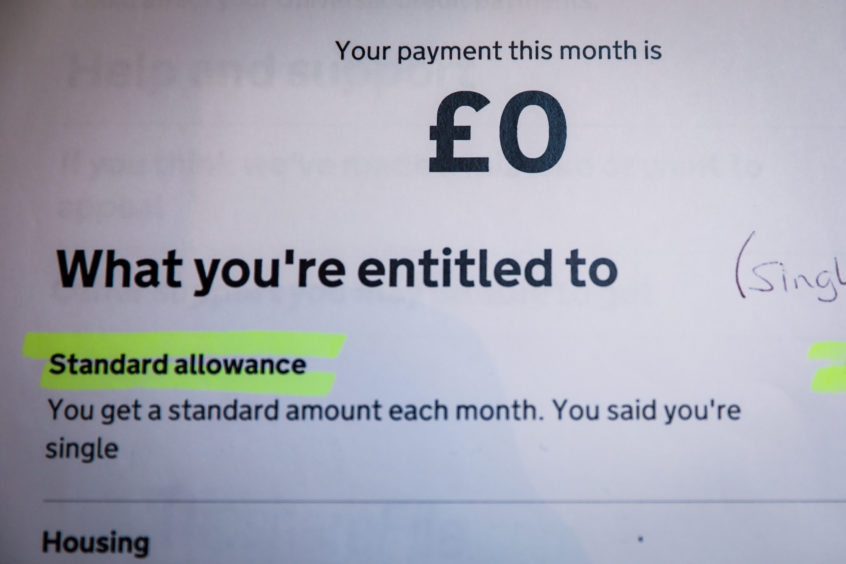 The former Fife Council employee is now repeatedly having to rely on foodbank hand-outs and only managed to get through the Christmas period thanks to support from the Crisis Welfare Fund.
She said: "I knew when I retired that I'd have to cut my cloth accordingly so made significant cuts to everything from getting my hair cut to changing from contact lenses to glasses to reduce the outgoings.
"I even sold my car but despite cutting back on just about everything, I was horrified that I still couldn't make ends meet.
"It's even become too expensive to go out and it often feels like I've been cut off and stuck in social isolation.
"That's triggered anxiety, stress and depression despite trying to keep things going."
Jane, who had to take early retirement after suffering health complications following an appendix operation in 2016, is now surviving on a small civil service pension of £658 per month to cover everything from council tax and rent to food, utility bills and even funeral insurance.
The pension is £30 above the maximum allowed, ruling her ineligible for more than £370 of  Universal Credit support.
Jane has now joined the Glenrothes WASPI (Women Against State Pension Inequality) group, which offers support to those suffering the same fate.
This week, she had her plight raised in Holyrood by Glenrothes and Fife MSP Jenny Gilruth, as she called for more to be done to help WASPI women suffering a similar fate.
"I'm grateful to Jenny for raising my case but I'm just one of thousands.
"I'm convinced the pension legislation is unjust and the system of Universal Credit broken when I'm exactly the sort of person it should be designed to help."
'Callous and unjust'
Glenrothes and Central Fife MSP Jenny Gilruth has called for an end to what she called a "callous and unjust" pension system faced by women born in the 1950s.
Ms Gilruth's claims come as she raised the plight of Markinch Waspi resident Jane Barr at Holyrood.
She said: "Jane's story is heartbreaking. I've been advocating for her since May last year when she came to me for help after living from hand to mouth, relying on Glenrothes Foodbank, for an extended period.
"Jane paid into the system all her working life only for the UK Government to change the goalposts and leave her without access to her full state pension and associated benefits.
"By raising Jane's case, I hope to increase pressure on the UK Government to take responsibility for the turmoil they have caused women like Jane.
"It is utterly unacceptable in 2020 that our welfare system fails to look after those most in need. But more than that, no one should be reliant on foodbanks to survive."
The Cabinet Secretary for Social Security and Older People, Shirley-Anne Somerville MSP, said: "The Scottish Government's Money Talk Team is there to help older people, however the real solution to this pension crisis is for the UK Government to take responsibility and end the misery faced by Jenny Gilruth's constituent and thousands like her."
A spokesman for the UK Government's Department for Work and Pensions (DWP) said he was unable to comment on individual cases currently being assessed.
A new Waspi support group has been set up covering Levenmouth, Glenrothes and north-east Fife, with women who have been affected being urged to join.
Co-ordinator Rhona Cunningham said: "Until now, there has been no support group in this part of Fife."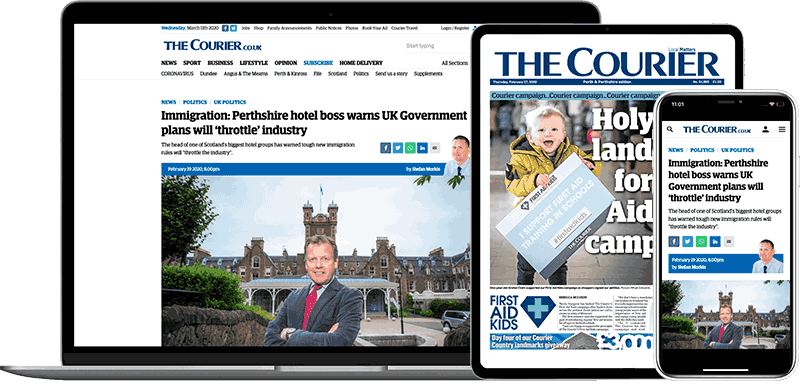 Help support quality local journalism … become a digital subscriber to The Courier
For as little as £5.99 a month you can access all of our content, including Premium articles.
Subscribe