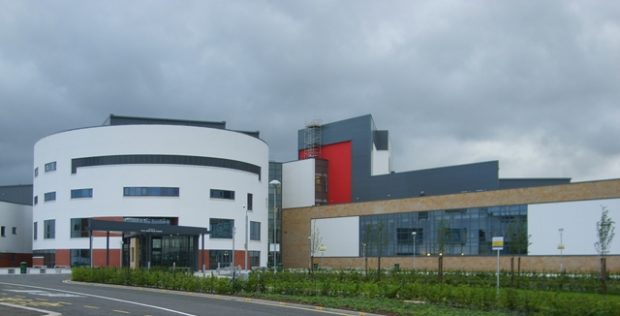 A trapped woman had to be cut free from her car after a crash caused by the dangerous driving of a Dunfermline teenager.
Liam McDaid, who was 18 at the time, overtook when it was unsafe, forcing other drivers to swerve out of the way.
However, he then smashed into a car driven by a woman taking her dog for a training class at Devilla Forest, near Kincardine.
The woman's vehicle, which had been travelling in the opposite direction, left the road and careered into a tree, leaving her badly injured.
McDaid, now 20, of Tarmachan Close, appeared in the dock at Dunfermline Sheriff Court.
He admitted that on August 16 2018, on the A985 at a point close to Devilla Forest, Kincardine, he caused serious injury to Mary McRitchie by driving a car dangerously.
Sheriff Alastair Brown warned there was "a significant possibility of imprisonment".
He called for reports and McDaid will be sentenced on March 10. A temporary driving ban was imposed with immediate effect.
The court was told another motorist, who had to take evasive action because of the student's dangerous driving, said, "look at that idiot", just before the collision.
McDaid, driving a Ford Fiesta, was in moving traffic when he pulled out to overtake.
There was no room to do so and vehicles travelling both east and west had to pull into the side of the road to avoid a collision before he struck the Honda Jazz being driven by Ms McRitchie.
The fire service attended and used cutting equipment to get her out of her car.
Mrs McRitchie was taken to Forth Valley Hospital where she was found to have suffered a fractured breastbone, fractured rib, fractured heel, nerve damage to her arm and extensive bruising.
She spent four days in hospital. McDaid was not injured.
The court was told the accused is a former pupil of Dollar Academy and a university student, with exams imminent.
Sheriff Brown said: "This was an exceptionally bad piece of driving with entirely predictable consequences which were suffered by someone else.
"This may well have a profound effect on his future but it's also had a profound effect on Mrs McRitchie."