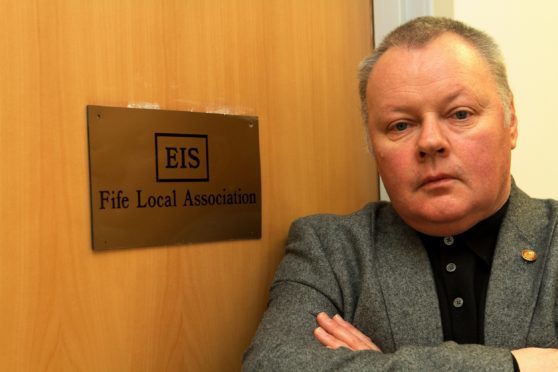 Fife Council has been accused of "cloak and dagger" tactics over unpublished budget proposals.
The council will set its budget on Thursday and is expected to reveal cost cutting proposals just 24 hours before the meeting.
Teaching union the EIS described the delay as "ridiculous" and said its members had been prevented from discussing cuts set to provoke anger among teachers and parents.
Fife EIS publicity officer David Farmer said: "If the proposals are taken in the way we expect them to be, there will be a lot of anger from our members and a lot of anger from parents.
"Fife EIS and the other trade unions have sought the removal of the embargo on numerous occasions. Our efforts have been rebuffed and tactically it is easy to see why.
"We come back to cloak and dagger. There has been, in reality, no engagement."
Fife Council's co-leaders, Labour councillor David Ross and SNP councillor David Alexander, said the delay to the UK budget, and subsequently the Scottish budget, had meant proposals for spending in Fife had to be drawn up at the last minute.
And they said there had been discussion with trade unions about the options on the table.
Budget proposals were said to be in the process of being finalised, with Labour and SNP groups expected to sign off the plans on Monday evening ahead of them being published on Wednesday.
The EIS in Fife said proposals were normally revealed about a month before the budget was set.
Mr Farmer said: "It's ridiculous to call that a process of consultation when the proposals are embargoed until 24 hours before the actual budget meeting.
"Fife EIS fully understands the unique circumstances of this budget process. A UK general election, delay to the Scottish budget setting process, the resignation of the Scottish finance minister, the resignation of the Chancellor of the Exchequer are all serious political events.
"Their most serious effect though has been to distract attention from, in our case, the setting of a budget for Fife. A budget which will impact on our members and for some not in a positive way.
"The trade unions within the council are aware of the proposals but are bound by a confidentiality embargo.
"Not all Scottish local authorities, even in this unusual political situation, have adopted this cloak and dagger approach. Others, the City of Edinburgh Council for example, have adopted an approach favouring transparency and engagement."
Mr Ross said: "We're still working on our final budget proposals. Because the Scottish budget was delayed and there was a lot of uncertainty, we didn't to say what we were planning when things were still very unclear, and didn't want to start raising unnecessary concerns among staff.
"It's not ideal and it's not what we would have chosen but we're doing the best we can."
Mr Alexander said: "The unions discussed the various proposals with management.
"There was very limited time to pull together a budget. This has been the most awkward budget process I can recall given the failure of the Westminster government to pass anything on.
"Only a proportion of savings are taken or even acceptable. To issue them all under these circumstances would have spread unnecessary fear and alarm."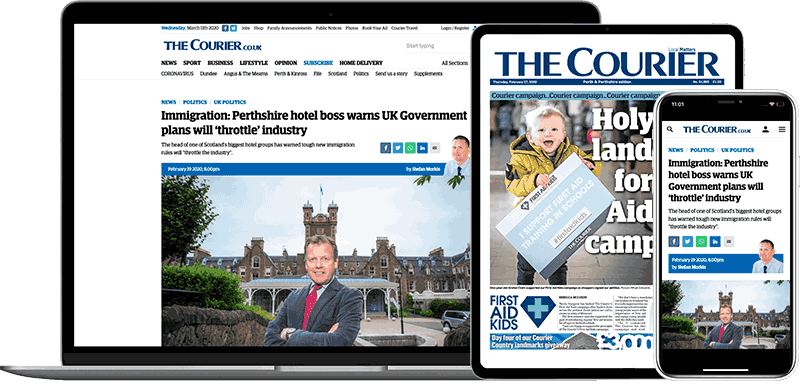 Help support quality local journalism … become a digital subscriber to The Courier
For as little as £5.99 a month you can access all of our content, including Premium articles.
Subscribe