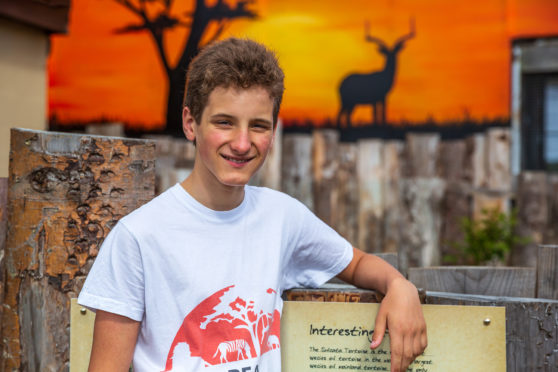 Praise is being heaped on a Fife teenager who fighting against animal cruelty and exploitation.
Callum Alexander is so passionate about protecting wildlife around the world and highlighting organisations battling to stop animal cruelty, he set up his own charity, Protection For Animals (PFA) a year ago.
He has been fundraising, donated money to Fife Zoo to help feed the animals during the coronavirus crisis and received a letter from his hero Sir David Attenborough on his birthday.
At 14, Callum was preparing to be one of the youngest speakers at St Andrews Rotary Club, only to have his appearance cancelled. Undeterred, he made a virtual presentation to rotarians after emailing documents and a taped voiceover that impressed them so much they now plan to invite the teenager back in person when the lockdown is lifted.
Callum said he was inspired to set up the charity after a watching a wildlife programme on television.
"It was a particular episode in the Dynasties series on TV about the struggles encountered by a lioness to survive that really made me sit up and think about what more I could do.
"That inspired me to set up Protection For Animals and do as much as I can to not only fundraise to support those organisations working to protect animals, but also to highlight the issues that are taking place globally that threaten the planet's wildlife."
He has been using his lockdown time to research issues such as the impact of deforestation and the threat posed to the planet's most vulnerable species by poachers.
"I believe animals should have an equal right to the planet as humans and that view is the basis for the book that I am also working on.
Callum hopes to study zoology and work supporting wildlife organisations in Kenya.
John Christie, St Andrews Rotary Club president, said: "Callum has a focused and level headed determination to make things happen and that really stood out and impressed our members.
"Rotary does a lot to support young people and it's great to see someone as young as Callum so passionate about such a subject.
"He's an inspiring youngster and we certainly plan to get him back in person once we are back to normal so we can ask him more about his charity."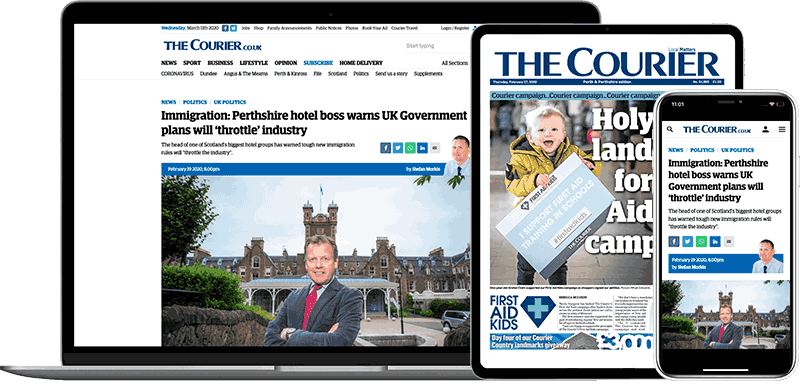 Help support quality local journalism … become a digital subscriber to The Courier
For as little as £5.99 a month you can access all of our content, including Premium articles.
Subscribe