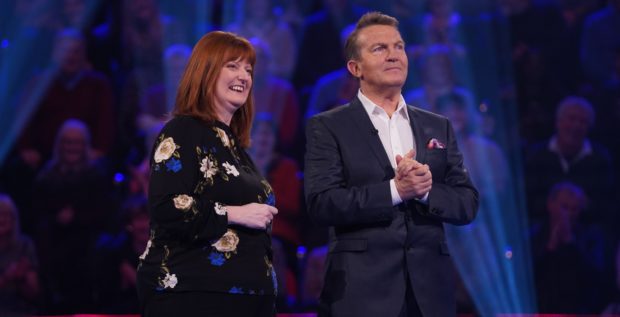 A Fife teacher taught some of the country's finest quiz minds a lesson on Thursday night after winning an incredible £20,000 on ITV's 'Beat the Chasers'.
Rachel Richardson, 49, from Kirkcaldy, left it late to scoop the windfall as she went up against four of the best quizzers in the land, winning with just one second to spare.
Based on ITV favourite, The Chase, the format of the new series sees contestants complete a 'Cash Builder' round where they can earn up to £5,000 answering multiple choice questions.
They can then either take on two Chasers – the programme's quizzing experts – to win that money or gamble gainst more Chasers to win bigger cash prizes.
After winning £1,000 in the first round, Rachel bravely opted to take on the formidable foursome of Mark Labbett, Jenny Ryan, Paul Sinha and Shaun Wallace with 60 seconds on her clock compared to 45 seconds on theirs.
She needed every moment of that 15-second time advantage to see off the Chasers' challenge and secure £20,000.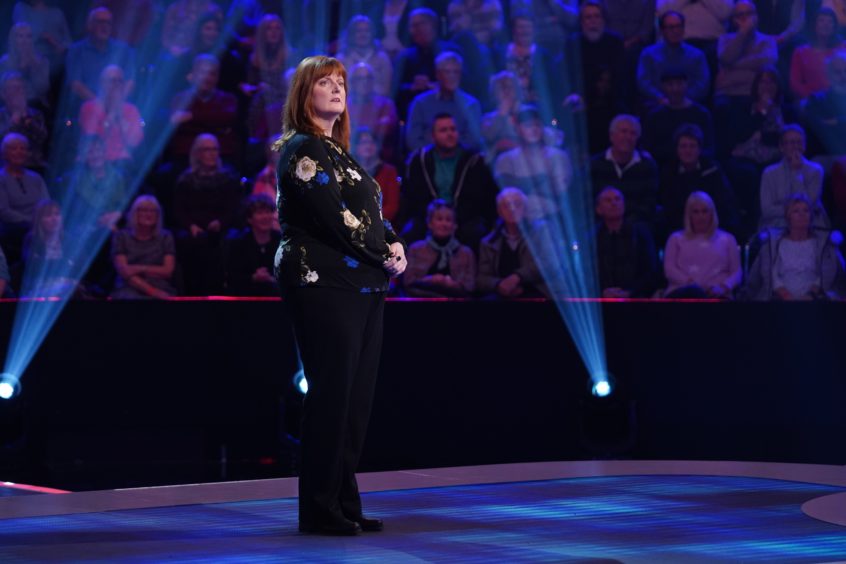 Rachel, who said afterwards she had not been aware of how close she came to losing, was delighted.
"I was of the opinion it was in the lap of the gods – if you get questions you know, fine, if you don't, bad luck.
"I knew I'd take a risk if it was worth it. Push myself a little bit. I didn't go with any great crusade thinking, I'm going to beat them all!"
Rachel revealed it had been a spur of the moment decision to apply.
"I'm going to be 50 in January, so I decided to do positive stuff, different stuff – I don't mean skydiving – but things I'm genuinely interested in.
"It was a rainy Saturday morning and I was on a train, it was miserable weather, I was in a bad mood, I was sitting on my own and I decided to apply.
"So I rattled off an application while I was on the train. I was astounded when I got the call."
Rachel described host Bradley Walsh as "absolutely lovely", "really encouraging" and "so positive", and likened the experience to being in a Roman Amphitheatre.
"I hesitate to refer to myself as a gladiator, but that's the kind of the feeling you got," she suggested.
With the coronavirus lockdown restricting her options a bit, Rachel now has plenty of time to decide what to spend her winnings on.
"What I felt then and I certainly feel now, I don't want to spend it on anything that I would have saved up for normally, if that makes sense? I want to do extra special stuff with it.
"I want to do lots of different things – I want to treat a lot of people to a lot of different things."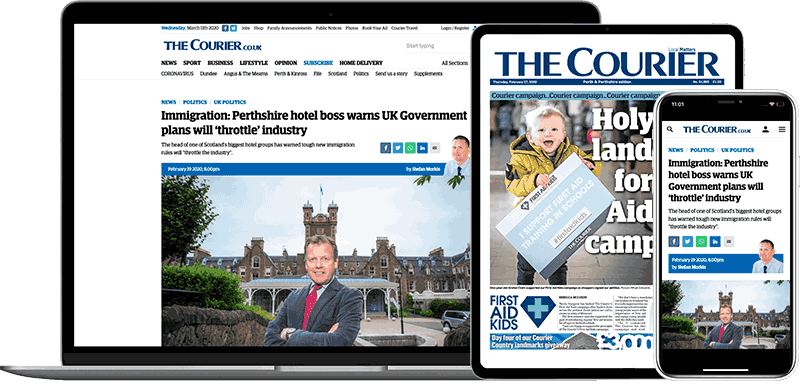 Help support quality local journalism … become a digital subscriber to The Courier
For as little as £5.99 a month you can access all of our content, including Premium articles.
Subscribe