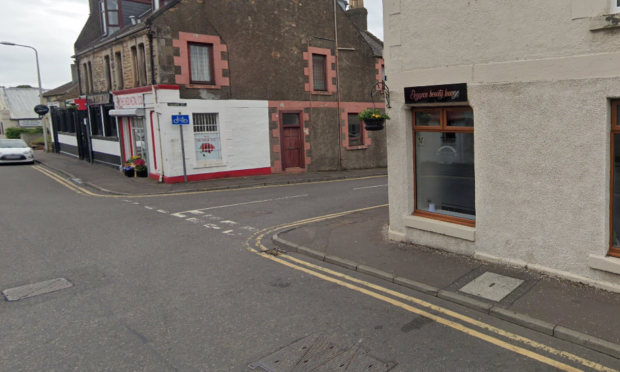 A woman had her handbag snatched in broad daylight in Leven town centre.
The incident happened in North Street at around 4.10pm on Tuesday.
She was walking along the street when a man on a bike approached her from behind, got off his bike and grabbed her bag before cycling off in the direction of Nairn Street.
Police said the woman was not injured but was left badly shaken.
She approached officers on patrol in the area 10 minutes after it happened and told them she had been robbed.
The suspect is described as in his late 20s or early 30s. He was wearing a black hooded jacket, dark jeans, blue trainers with white soles and a beige coloured baseball cap. The bike he was riding was white.
It is believed he cycled from the general direction of Commercial Road towards North Street.
According to police, officers who carried out a search of the area could find no trace of him.
An appeal has been launched for information which could help identify the suspect.
Detective Inspector Chris Mill said: "We are continuing to review CCTV footage for any additional information.
"However, I am appealing to members of the public who were in the locations mentioned to think back and consider if they saw anything.
"It may be people saw the cyclist and thought nothing of it but, in light of the robbery, what you saw could be significant to our inquiries so please do contact us.
"I appreciate not as many people will be out and about during this time, but if you were, please do get in touch."
Anyone with information is asked to call Police Scotland on 101, quoting incident number 2388 of May 5, 2020.
Alternatively, information can be given anonymously to Crimestoppers on 0800 555 111.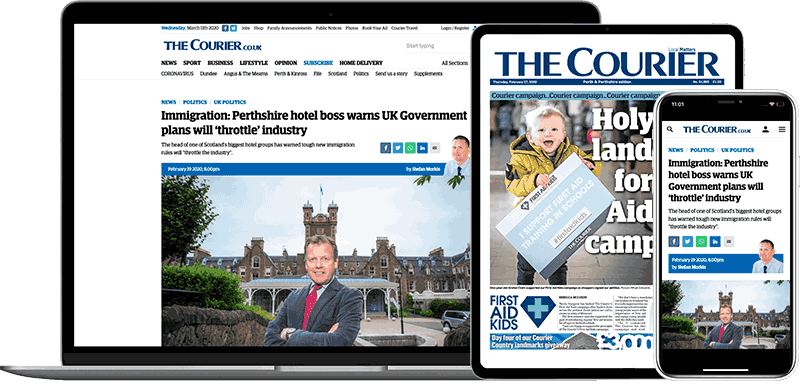 Help support quality local journalism … become a digital subscriber to The Courier
For as little as £5.99 a month you can access all of our content, including Premium articles.
Subscribe