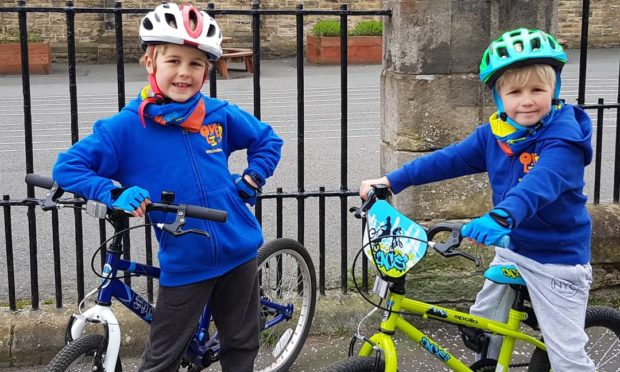 A challenge inspired by the London Marathon has raised more than £5,000 for a Fife children's cancer charity.
Supporters of LoveOliver undertook various activities to raise money through the 2.6 Challenge.
With the annual 26.2-mile capital run cancelled, people around the country were encouraged to raise money through activities around the numbers 2.6 or 26.
Several families in Kirkcaldy and Leven rose to the challenge for LoveOliver, including Fergus Kelly, who did 26 front flips on his trampoline and brother Harris who threw 26 teabags into a mug in 15 minutes.
The Towells and nine other families from Leven walked 2.6 miles each to cover the marathon distance between them.
Isla Cairns, 3, and her family multiplied 2.6 by four and cycled 10.4 miles.
Micah Gill, 8, and brother Rory, 5, whose parents Andy and Jennifer established LoveOliver, did two challenges a day for six days, including an obstacle course and scootering and running two miles.
Jennifer said: "All the families together have raised over £5,000 and the total continues to rise.
"We are very grateful, especially when times are tough for small charities.
"We completely rely on fundraising and donations so it's amazing for something like this to have happened, to raise awareness and funds, when normal options are so limited."
LoveOliver was set up in memory of Andy and Jennifer's baby son Oliver, who lost his life to cancer on Christmas Day 2010.
The charity, which helps families of children with cancer and funds research, had been given a place in the London Marathon for the first time, which was to be run by Oliver's auntie Joanna.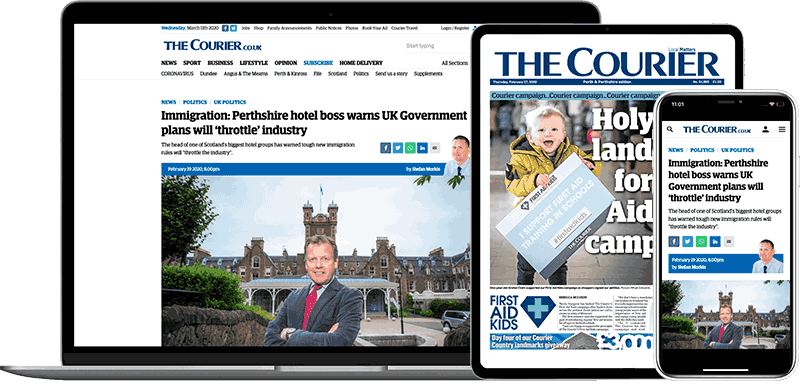 Help support quality local journalism … become a digital subscriber to The Courier
For as little as £5.99 a month you can access all of our content, including Premium articles.
Subscribe