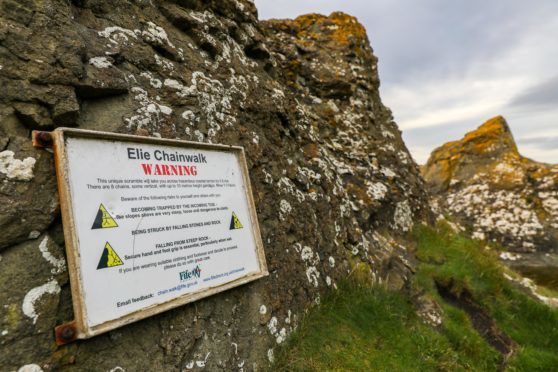 Calls have been made to close a popular coastal cliff path after a walker fell 30 foot from rocks sparking a major rescue operation.
Anstruther lifeboat was dispatched to assist police, paramedics and coastguards in the rescue of a woman who was injured after a fall at the Chain Walk coastal path at Elie in Fife on Wednesday evening.
Lifeboat crews had to access a remote section of the coastline in order to reach the 29-year-old walker who was stranded on rocks after suffering injuries to both ankles. She was later take to hospital for treatment.
The emergency operation is the latest in a series at the popular Fife beauty spot and it has triggered renewed calls from some local residents for it to be closed due to fears over its safety.
One resident, who asked not to be named, said: "This is a regular occurrence. I'm surprised that the walk has not been removed because of health and safety fears and before a rescuer, not just a walker, comes to grief.
"Coastguards, lifeboat crew, police, ambulance staff and sometimes even the rescue helicopter are called to assist.
"Maybe it's time stupid people are charged for their stupidity."
Another resident who witnessed Wednesday evening's incident said: "I've lived here for over 25 years and lost count of the times people have got into difficulty at that location.
"Many walkers are just not properly prepared for such a precarious and difficult walk and have got into difficulty.
"The cost of Wednesday's rescue alone is reason enough reason to have the Chain Walk closed off for good."
Martin Macnamara from Anstruther RNLI lifeboat station, said the Chain Walk is not in favour of the move.
"I understand some people having reservations about the Chain Walk but often walkers have got into difficulty or been injured by no fault of their own," he said.
"To close the walk off completely would be a step to far as thousands of people every year enjoy navigating it without any problem whatsoever.
"Accidents do sometimes happen, and that's why were are on hand to help."
Mr Macnamara said public safety improvements were continuously being considered at the site including better signs.
"I understand improved signage is being considered as is a text service or mobile phone app giving advice on tide times," he said.
"Something similar to what is in place at Cramond Island in the Forth so that the public don't get stranded would be a welcome addition."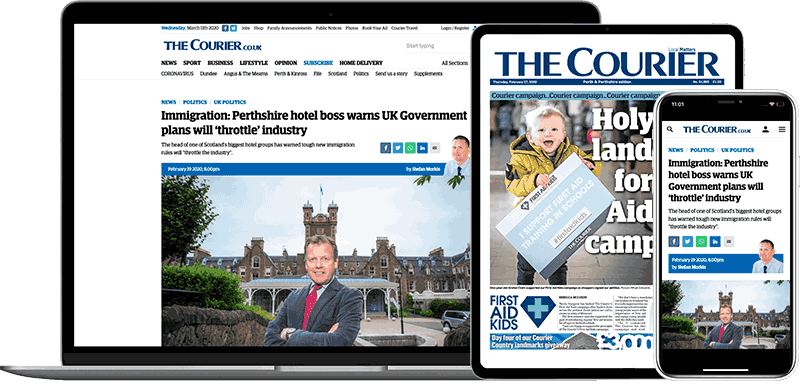 Help support quality local journalism … become a digital subscriber to The Courier
For as little as £5.99 a month you can access all of our content, including Premium articles.
Subscribe