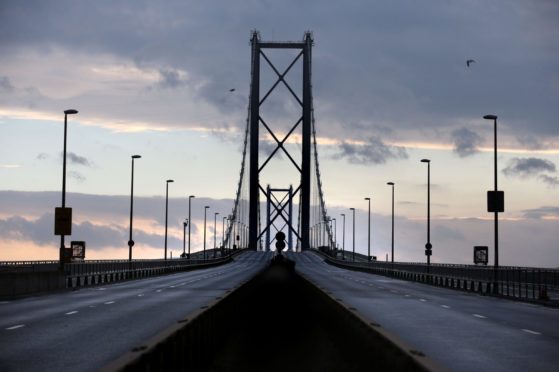 The Forth Road Bridge will be closed to traffic for five days to allow under-deck maintenance gantries to be removed.
During the closure, from midnight on July 20 to midnight on July 24, the two gantries on the suspended span will be lowered by crane onto a barge below.
They will then be transported to Burntisland to be refurbished before they are re-installed.
The east footpath will remain open to cyclists and pedestrians throughout the works but buses and taxis will be diverted via the Queensferry Crossing.
The works are part of a project to refurbish and upgrade the under-deck gantries, which provide safe working access for maintenance staff along the length of the Forth Road Bridge's suspended span.
The lowering of the gantries needs to be carried out at high tide and is highly weather dependent so may be rescheduled if conditions are not favourable.
Transport Scotland and bridge operators Amey said the work was vital to ensure the integrity and safety of the route was maintained.
A number of other maintenance projects will be carried out over the coming weeks.
Real-time journey information can be obtained by visiting www.trafficscotland.org or via Twitter: @TrafficScotland.