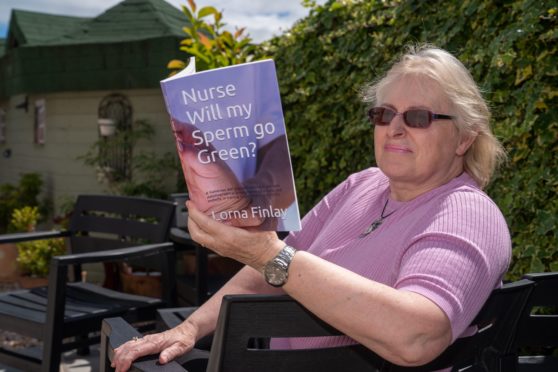 A Fife nurse turned author is sharing some of the highlights of her career in a humorous and poignant trilogy, featuring 96-year old dancers and countless strange questions.
Lorna Finlay, an advanced neonatal nurse practitioner at Victoria Hospital in Kirkcaldy, said she had too many tales to fit into one book and is now penning a series.
The 60-year-old has recently finished her first book and is editing her second, before moving on to her third.
But she is already considering renaming her first, currently titled "Nurse will my sperm go green?" as she fears people are put off by it.
She said: "It's just one of those weird things.
"As a nurse you get asked all sorts of things. A patient, a lot of years ago, after an appendectomy asked 'nurse will my sperm go green?'
"It puts some people off because they think the book is going to be salacious, but I don't write like that.
"I just thought it was funny."
Lorna started her training at the Victoria, before going on to train as a midwife at Forth Park Hospital. She later set up Fife Nursing Services, providing care for seriously ill children in their own homes, and was a director at Four Seasons Healthcare.
She also spent some time lecturing college students but has now come full circle to work with the Vic's dedicated neonatal team.
If Lorna does decide to change the name of the book, she will take inspiration from an elderly Aberdonian featured in her memoirs.
"There was an old lady when I first started as an auxiliary in Dunfermline," Lorna said. "She was 96 but she loved dancing. This 96-year-old Aberdonian lady said 'come on, let's dance'. She was so fit at 96, she was amazing.
"I might change it to 'Nurse will you dance with me?'"
Lorna, who lives in Kirkcaldy and has three grown up children and four grandchildren, is always looking for a new project and was encouraged to sit down and write during lockdown.
"I wasn't exactly going out to social events," she said.
"I'm very excited about it, because I'm getting good reviews.
"It's just nice that people appreciate the stories."
Her second book Bridging the Void follows her career as she moves from nursing to business and then teaching.
And she plans to draw on her experiences as a neonatal nurse for her  yet-to-be-named third book.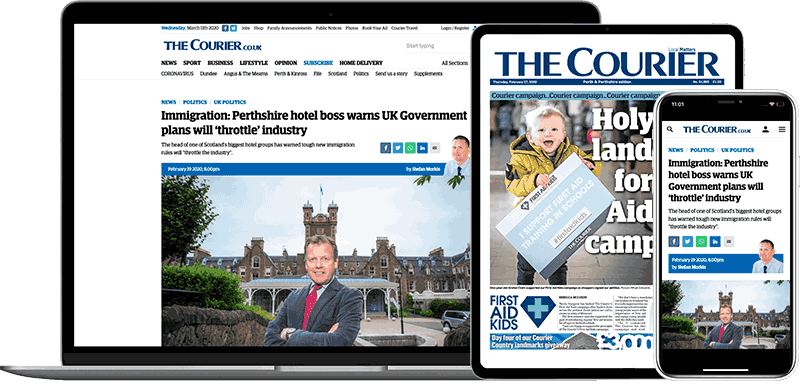 Help support quality local journalism … become a digital subscriber to The Courier
For as little as £5.99 a month you can access all of our content, including Premium articles.
Subscribe