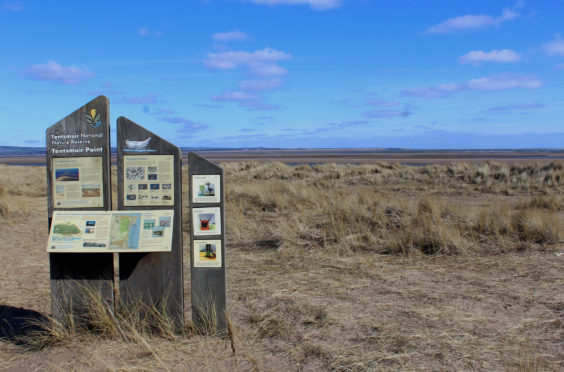 One of Fife's most famous beauty spots was overrun with visitors on Sunday as warm weather attracted hundreds of people to the coast.
The Kinshaldy car park at Tentsmuir National Nature Reserve (NNR), in the kingdom's northeast, was so busy cars travelling along the road leading to it were being turned away by staff.
Dozens of cars were queued along the narrow road into the site at one point. Many drivers were attempting to reverse out again, adding to the disruption.
One driver who arrived at the car park in the early afternoon said she was turned away and struggled to get back out.
She said: "When I got there, I saw a queue of cars and people trying to turn so I thought there had been a crash.
"There was a sign at the junction leading to the car park saying it was full and a man directing traffic away.
"Everyone was trying to back out on to the single track road and squeeze past in both directions so traffic was backing up.
"People had left their cars in laybys and were walking up too so it was even harder for traffic to get through and people were walking up the middle of the road."
Forest Enterprise Scotland, which runs the car park, said it has been keeping the public updated online in the hope they will avoid sites when they become busy.
It advised anyone planning to visit popular areas to check online prior to travelling.
A spokeswoman for SNH said: "While it's great that so many people are keen to take advantage of Scotland's great outdoors at our parks, nature reserves and trails, this comes with some very practical challenges, particularly at popular locations.
"We are urging members of the public to enjoy the great outdoors safely and responsibly by following the Scottish Outdoor Access Code. This includes planning ahead and avoiding busy places, being kind to nature and each other and respectful of local communities.
"Some of our national nature reserves have been exceptionally busy recently and so we are asking people to have a back-up plan for their day out. If you arrive somewhere that looks too busy, try and find somewhere quieter.
"Visitors can check ahead on our website in advance, to find out which of our national nature reserves are likely to be less busy and avoid the crowds: https://www.nature.scot/enjoying-outdoors/scotlands-national-nature-reserves."
It comes after other local sites were swamped with visitors in recent weeks.
Lunan Bay beach was over-run with visitors, with roads blocked around the hotspot despite a council traffic order being put in place.
Coronavirus: Angus beach car park re-opening is 'not a signal life has returned to normal'
Scores of tents and motor homes have also appeared at local sites, including the historic Lady's Tower landmark while wild campers have flocked to Clunie Loch, near Blairgowrie.
Many sites have been left littered with disposable barbecues, food rubbish, and even tents and camping chairs.
People weren't the only visitors flocking to Tentsmuir beach at the weekend as the dunes proved so popular even a large group of cows gathered at the far northeastern tip of the coastline.
Beauty spots in Tayside and Fife 'under siege' from scores of wild campers
Up to 20 of the mammals were spotted grazing on coarse beachgrass on Saturday.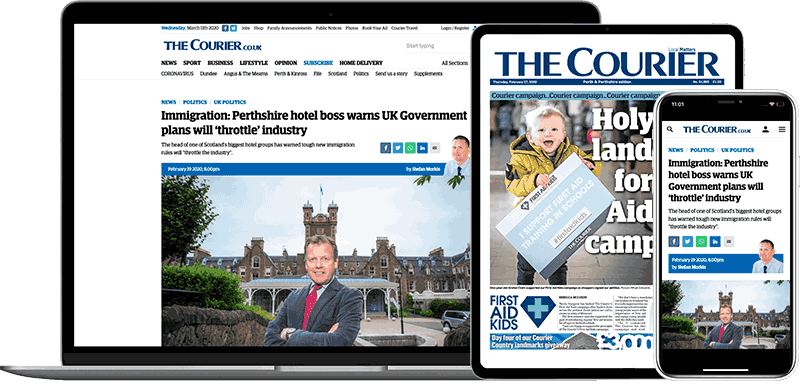 Help support quality local journalism … become a digital subscriber to The Courier
For as little as £5.99 a month you can access all of our content, including Premium articles.
Subscribe