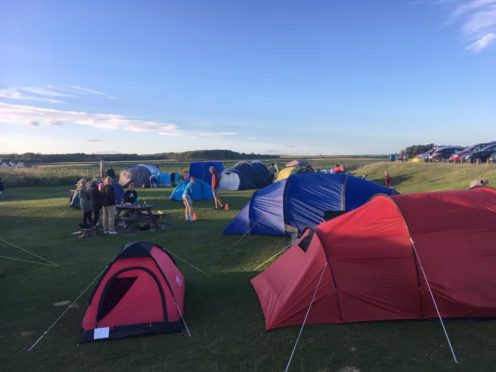 Temporary extra car parking provision has been created to help ease congestion at a picturesque Fife beauty spot.
Hundreds of people have been flocking to Elie and Earlsferry in recent weeks and this weekend has proved no different, with Elie's Ruby Bay again packed with visitors.
To ensure visitors can get in and out of the area safely, authorities have worked together to open a field next to the main Ruby Bay car park for additional vehicles.
Local Liberal Democrat councillor Bill Porteous said action was needed due to "unprecedented" traffic flows in and around the area.
"With Covid-19 restrictions on foreign travel it was obvious that our welcoming and beautiful area of East Neuk and Landward would become very popular – especially during these strange times and lovely weather," he said.
"Please remember our pandemic is still very much with us: be careful, be safety and health conscious at all times and maintain social distancing at all times.
"I've requested again that Fife Council opens safely all public toilets to safeguard the public and take the pressure of local businesses."
The measures at Ruby Bay comes after The Courier revealed last month how a major pollution incident was avoided due to the influx of wild campers on the recreational green.
The public toilets sewage system backed up due to waste, flushed wipes and sanitary towels, which caused effluent to leak from the septic tank towards the encampment.
A Fife Coast and Countryside Trust (FCCT) staff member managed to unblock the system with the help of two plumbers who were camping with their families that evening but the episode prompted action to avoid any repeat.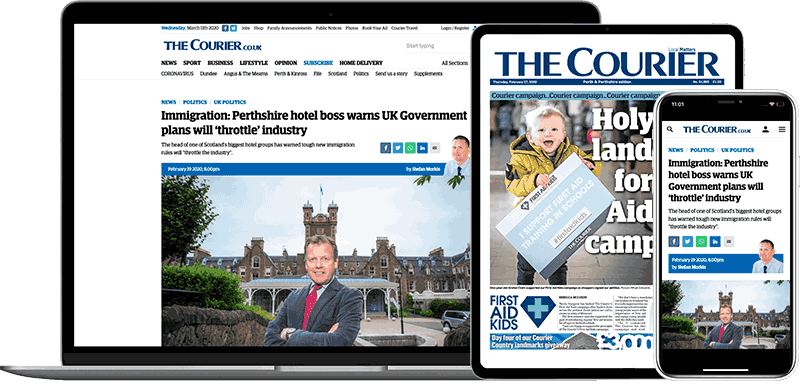 Help support quality local journalism … become a digital subscriber to The Courier
For as little as £5.99 a month you can access all of our content, including Premium articles.
Subscribe