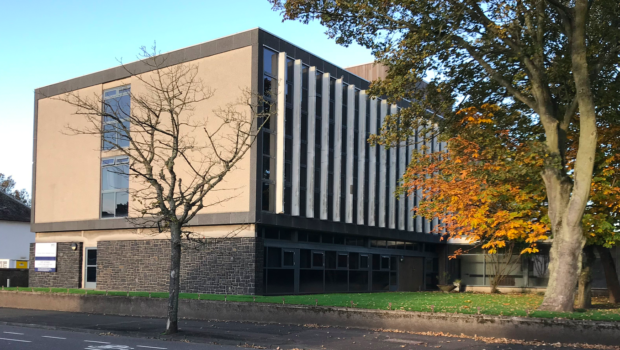 Ten palliative care beds at a Fife community hospital are likely to be axed amid fears for patient safety.
Members of the region's integration joint board will be asked to sanction plans to close the Wellesley Unit at Randolph Wemyss Memorial Hospital in Buckhaven, when they meet on Friday.
The health and social care partnership said it had been unable to recruit a doctor to provide medical cover on the ward after a local GP practice announced it could no longer do so.
It is the second time in a year the unit has faced the same challenge and officers insisted the current model of care was no longer sustainable.
Divisional general manager Claire Dobson said most of the patients traditionally looked after in the ward could be supported at home or in a care home.
She acknowledged, however, the impact on the 22 staff would be significant and said work to support them was ongoing.
The blow comes a week after the partnership said it was consulting patients, families and staff about the future of the unit, which provides end of life care and transitional care for people waiting for social care provision.
Fife Council's health and social care spokesman, Buckhaven Labour councillor David Graham, said last week he understood the closure would be temporary and asked officers to look at options for its long term future.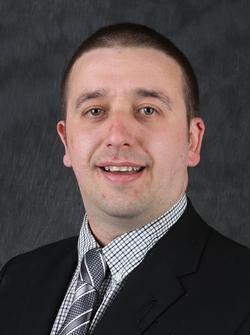 He said he was extremely disappointed to now learn it would be a permanent move.
"Patient safety has always got to be paramount but I have challenged the service to ensure that every option has been looked at to try to sustain the ward for the future," he said.
"Randolph Wemyss Memorial Hospital is a huge part of the history of our area and is very well thought of by everyone here in our community.
"This decision is not driven by finance, it's driven by a lack of staff due to a complete lack of workforce planning from the Scottish Government, which has seen the year on year reduction in doctor numbers across the country, making these kind of situations inevitable."
IJB chairwoman, SNP councillor Rosemary Liewald, said: "Safety remains our top priority and we must ensure that we can deliver the best possible care in the right setting for each and every patient.
"There have been ongoing challenges maintaining safe medical staffing in the Wellesley Unit and we have been engaging with staff, patients and their families on the future of the unit.
"There are currently no other ward closures in our community hospitals."
As well as the Wellesley Unit, Randolph Wemyss Hospital provides a range of services including a men's health clinic, sexual health clinic and integrated paediatric services, which are not under threat.
A spokesperson for the Scottish Government said: "We are fully committed to a sustainable NHS which continues to deliver a consistently high quality healthcare service to the people of Scotland.
"While we provides the policies, frameworks and resources for high quality healthcare, it is for each NHS Board to decide best how to utilise funding, facilities and staff to meet local health needs.
"NHS Scotland's staffing levels are at a record high, with 16,300 more whole time equivalent staff members working in our NHS under this Government. This growth includes record high numbers of medical consultants and a 37% increase in medical doctors.
"The number of Medical doctors within NHS Scotland has increased every year since 2011, with 23% more employed during that period. NHS Fife's workforce numbers are also at a record high.
"In December 2019 we published the National Health and Social Care Integrated Workforce Plan – the first plan of its kind in the UK. We have previously published workforce plans covering the NHS, Primary Care and Social Care. The Integrated Plan supports Boards to plan their workforce and services to meet growing demand and ensure the right numbers of staff, with the right skills."