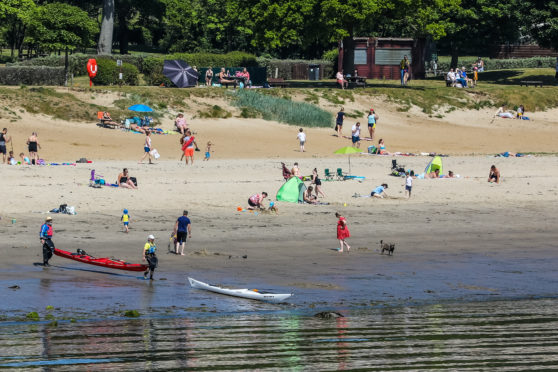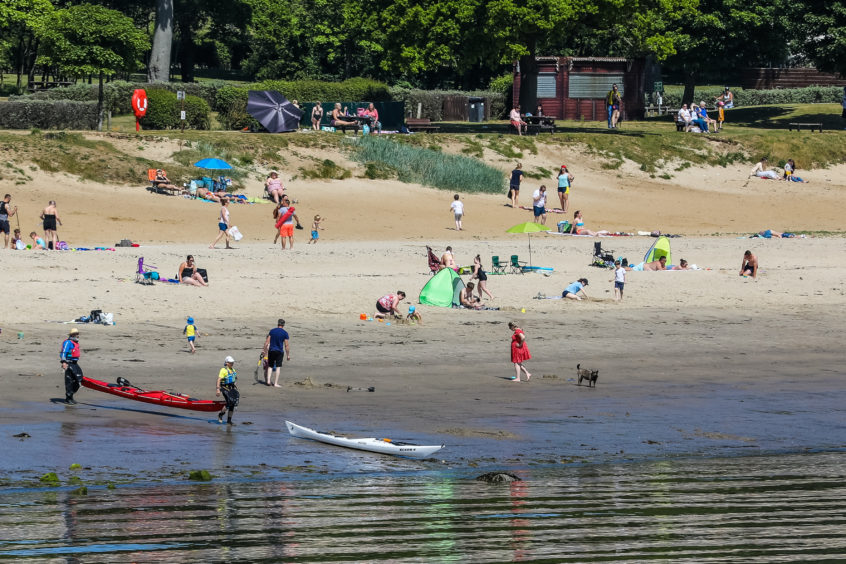 An award-winning Fife beach was found to be one of the most polluted in Scotland during investigations this month.
The public have been warned not to bathe or paddle at Aberdour's Silver Sands after it emerged sewage levels were a staggering 50 times over the safety limit.
It was joint top of a list of pollution hotspots released by Scotland's environment watchdog, matched only by Luss on Loch Lomond.
Nearby Black Sands, also in Aberdour, was found to have 14 times the level of sewage during a routine sampling on August 17, while beaches at Kirkcaldy, Burntisland, Kinghorn and Leven were also polluted.
The Scottish Environment Protection Agency (Sepa) said no cause had been determined but it is widely believed heavy rain during recent storms caused sewers to overflow and animal faeces to be washed off the land.
Sepa said bacteria levels had since reduced significantly and warning signs had been removed.
However, Kirkcaldy and Cowdenbeath SNP MP Neale Hanvey said he was frustrated he had not been informed that four beaches in his constituency had breached safety limits.
He has written to Sepa requesting an immediate update and demanded that elected representatives be kept informed in future.
"It's simply not good enough for the community and local representatives to be left in the dark about such a serious level of sewage pollution," he said.
"The fact Sepa was warning folk not to swim at these beaches for a couple of days after heavy rain gives you an indication of how serious this can be.
"This is exactly the kind of thing that MPs, MSPs and councillors can help communicate to the local community."
A Sepa spokesperson said it had been investigating potential pollution sources but had not yet determined a cause.
"Additional samples taken by our specialists show levels to have now reduced significantly, and we do not anticipate any ongoing environmental impact, but will take further samples as a precaution," he said.
"As a precautionary measure, signage was erected by the local authority to advise against bathing and paddling, but following the most recent samples this is being removed as we do not believe there is currently a risk in bathing in the area.
"Anyone who is concerned about a potential pollution incident can report this via www.sepa.org.uk/report."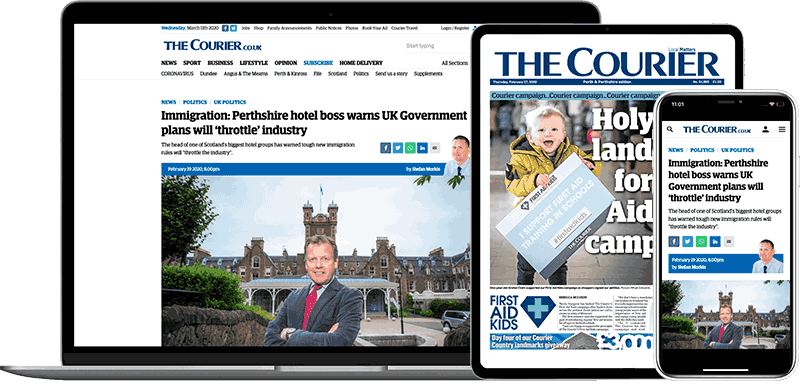 Help support quality local journalism … become a digital subscriber to The Courier
For as little as £5.99 a month you can access all of our content, including Premium articles.
Subscribe