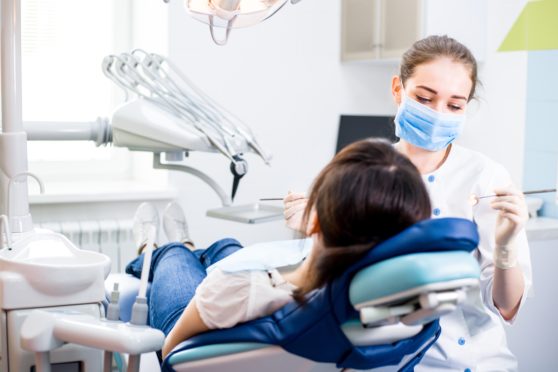 Dentists in Fife are warning local youngsters against a TikTok trend that can lead users to dangerous lengths in search of a perfect Hollywood smile.
The team at the Templehall Dental Practice in Kirkcaldy fear youths are turning to home DIY-whitening treatments bought off the internet in search of a quick fix.
It's claimed teenagers are buying bottles of food grade hydrogen peroxide from online retailers and using it as a mouthwash to – in effect – bleach their teeth.
A spokesman for the practice said: "This is far from safe. The solution they are buying is not for use in this way.
"It is highly toxic and dangerous and will cause severe pain and damage to both teeth and gums.
"Apparently it has also become a TikTok trend and there are videos of teen bloggers actively teaching teens on how to use this. The damage is not reversible."
Whitening your teeth is only legal in the UK if it is performed by a registered dental professional with appropriate products on patients over 18 years of age, the practice said.
Properly regulated and controlled hydrogen peroxide is used in toothpaste and other products, such as teeth whitening strips.
The products allow the chemicals to come in close contact with the tooth surface, breaking down stains and brightening the overall shade of the tooth.
However, it is a powerful oxidizer in high concentrations, and can be corrosive to the eyes, skin, and respiratory system.
Dentist leaders are concerned some at-home teeth whitening kits are not as effective as they claim and could even be dangerous if they do not meet UK regulations.
The British Dental Association (BDA), said products with no more than 0.1% hydrogen peroxide should only be supplied or used under the supervision of a dentist due to the risk of damaging or burning the gums or mouth.
"Home whitening kits, in general, are likely to take longer and be less effective than treatment from the dentist," a spokesperson said.
"Because of the legal position on hydrogen peroxide, manufacturers of over-the-counter and online products may use other chemicals to whiten teeth. But we would advise you to be wary because these often fail to declare the precise chemicals used."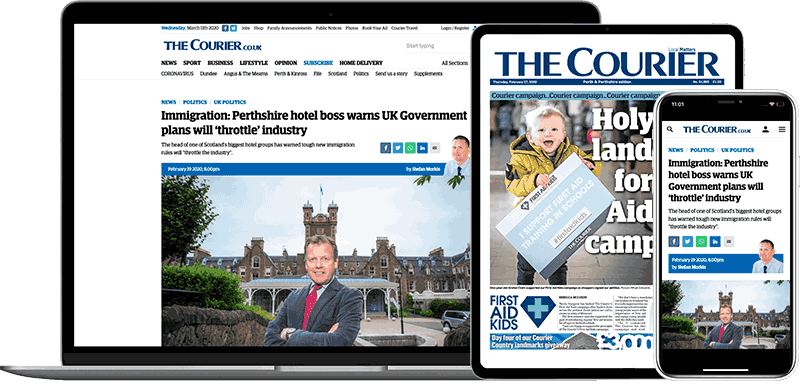 Help support quality local journalism … become a digital subscriber to The Courier
For as little as £5.99 a month you can access all of our content, including Premium articles.
Subscribe