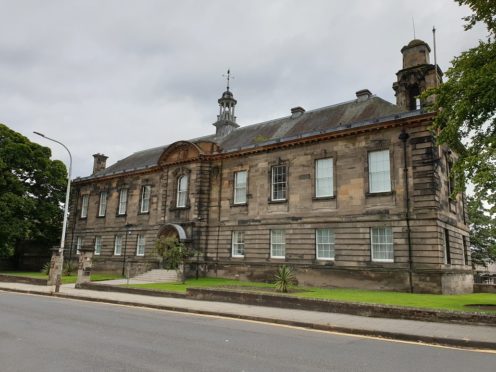 A Fife man accused of wrapping a metal dog lead around his former partner's neck and dragging her along the ground with it has been denied bail.
Christopher Johnstone, 38, applied for release from HMP Perth pending his trial amid fears a coronavirus outbreak at the jail might risk his health due to a lung condition.
But Sheriff Jamie Gilchrist rejected the request via video link from Kirkcaldy Sheriff Court after branding details about Johnstone's apparent health problems as "woefully inspecific".
Johnstone is facing a total of 12 charges in all, relating to two separate incidents from earlier this year.
He stands accused of seizing his ex-partner by the neck, wrapping a metal dog lead around it and dragging her by same at an address in Caithness Place, Kirkcaldy, on July 6.
It is also alleged he struck two men with a metal dog lead on the date in question; was in possession of an offensive weapon, namely a metal dog lead, without reasonable excuse or authority and two breaches of previously agreed bail conditions in that he approached and contacted his ex-partner and had not remained within his home address between a 6pm and 6am curfew.
Johnstone is also facing charges relating to an incident in Dunsire Street, Kirkcaldy, on January 19, 2020.
He is accused of malicious damage by smashing the windows of a car with a baseball bat, pursuing a man and repeatedly attempting to hit him with the bat, attempting to strike a police officer with the bat and repeatedly attempt to kick and bite him and repeatedly attempting to kick and bite another officer in the execution of their duty.
Johnstone is also accused of behaving in a threatening and abusive manner, struggling violently with police officers, repeatedly shouting and swearing, uttering threats of violence and being possession of a weapon, namely a baseball bat, on the same date.
Defence solicitor Calum Gordon said his client had offered guilty pleas to five of the charges on the indictment, but those pleas were not accepted by the Crown.
A date was therefore fixed for trial on December 1, but Mr Gordon told the court he was applying for bail as not only had his client been on remand for 98 days but revealed there had been a "minor outbreak" of Covid-19 at Perth Prison.
"He advises me he has a lung condition and he is at great risk of harm," the solicitor continued.
Fiscal Ronnie Hay opposed the bail application, citing Johnstone's "extensive" record, the serious nature of the charges alleged and the fact six of the charges levied were alleged bail aggravations.
After pressing Mr Gordon on Johnstone's health, Sheriff Jamie Gilchrist refused bail on the basis the claimed condition was "woefully inspecific" and the fact Covid-19 was present in the wider population in any case.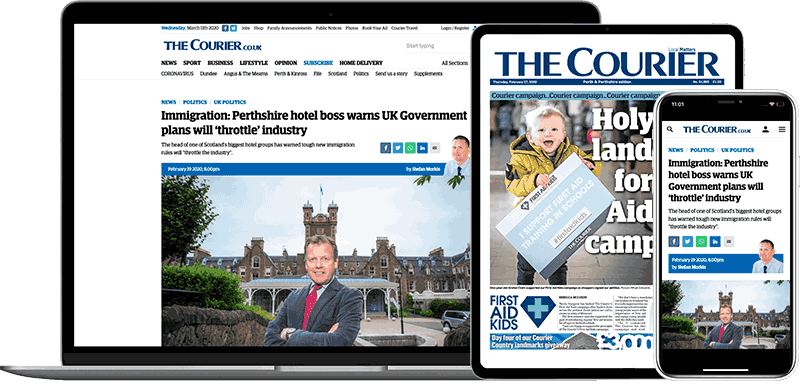 Help support quality local journalism … become a digital subscriber to The Courier
For as little as £5.99 a month you can access all of our content, including Premium articles.
Subscribe