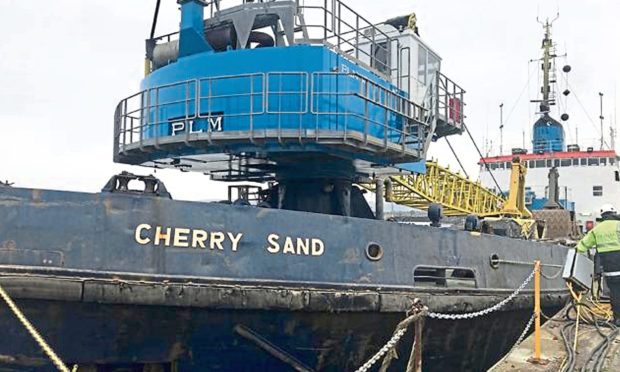 The death of a ship worker crushed between a dredger and the quayside is to be probed by a sheriff.
Brian Smith, 72, fell when he was trying to come ashore and slipped between the Cherry Sand vessel and the quay in Rosyth.
Mr Smith took a single step towards the quayside but was too far away from its berth, and the gap – thought to be almost 1.5m – was too wide for him to cross.
Mr Smith, the master of the ship, was wearing a life jacket when the accident occurred and the crew were able to drag him ashore but his injuries were too severe and he passed away.
A fatal accident inquiry will now be held at Dunfermline Sheriff Court where the precise circumstances of his death in February 2019 will be investigated.
The inquiry is mandatory because Mr Smith was acting in the course of his employment when he was killed.
A preliminary hearing will take place next month with the full inquiry set to get under way at a later date.
An investigation by the Marine Accident Investigation Branch (MAIB) concluded that several onboard safety breaches had led to Mr Smith's death.
They found the method used for self-mooring the boat was "inherently hazardous" and found that crew members routinely stepped ashore or on board when the "vessel was not tight alongside".
Owned by Associated British Ports (ABP), the ship was being used by UK Dredging, a division of ABP.
The Cherry Sand had arrived in port the day before to complete a dredge campaign in preparation for the arrival in Rosyth of the aircraft carrier HMS Queen Elizabeth, which was assembled at the Fife dockyard.
The report identified a number of safety failings, including the master's certification, where it found several "notable errors" and omissions which should have raised concerns with either UK Dredging management or the manning agency about his "fitness for duty".
It said there were "a number of indications of a weak safety culture on board" the vessel and added: "There was a marked difference between how the company imagined mooring operations were being conducted and the actual practices on board the vessel.
"Such differences would have been abundantly clear to senior company staff had they been observing Cherry Sand's mooring operations with safety in mind."
A similar accident had occurred on board the Cherry Sand around five weeks before Mr Smith perished.
The boat's chief officer fractured a wrist after a fall in January last year.
The MAIB said it was a "clear indication" of a safety problem on board the dredger.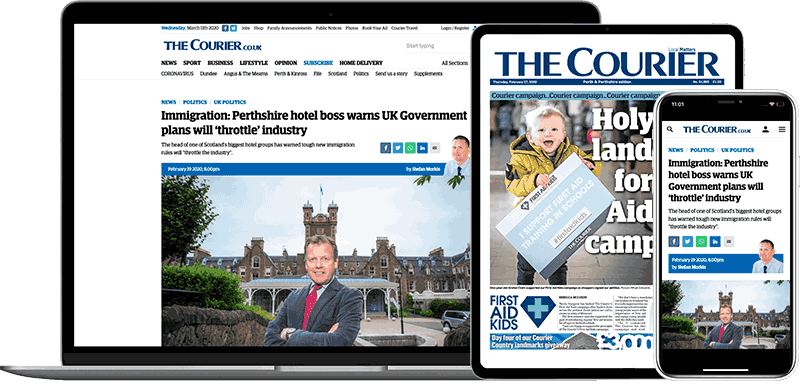 Help support quality local journalism … become a digital subscriber to The Courier
For as little as £5.99 a month you can access all of our content, including Premium articles.
Subscribe