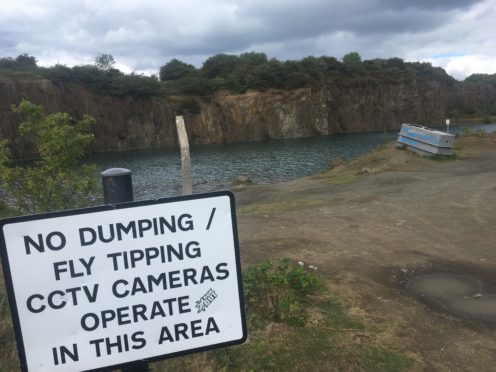 Diving instructors hope to convince developers of the potential for a national dive centre at a notorious Fife quarry.
Initial plans submitted for Prestonhill Quarry at Inverkeithing appear to have ruled out the possibility of a dive centre at the site and include a proposal to partially or wholly fill in the flooded crater.
Developers DDR, who want to build 180 new homes and holiday lodges there, have said such a project would be "extremely challenging".
But there is strong support for keeping the quarry pool among members of the diving community, who have argued it is a valuable training facility.
It is frequently used by instructors and has been used to train emergency service divers.
Instructor Andrew Murray, who regularly dives at Prestonhill, said he has arranged to meet DDR's project coordinator Donald McCorquodale to set out his vision for the quarry.
"Our plan, and this is what we put in the business plan, was to turn it into the Scottish national dive centre," he said.
"Around the coast of Scotland we've got world class diving. People come from all over the world to dive in Scotland.
"It's one of Scotland's natural assets, our shoreline, but we've got a cottage industry in Scotland as far as diving is concerned. We need to invest in it and make it the world class facility we need."
Mr Murray said Inverkeithing could be home to a facility on a par with the National Diving and Activity Centre in Chepstow, Capernwray Diving Centre in Lancashire and Stoney Cove near Leicester.
He believes the number of housing units planned, which he said would be needed to cover the multi-million pound project of infilling the quarry, is unrealistic.
"I believe that with the right understanding of all the people round the table, with an understanding that 180 units of houses aren't going to happen, dial that back to a more modest number of 100 or so, don't fill in the quarry, put a centre in there, maybe get some political involvement and some funding from the Scottish Government and we can ensure a viable operation for quite a number of years," he said.
Mr Murray conceded not all members of the local community would back his plans.
There have been calls for the quarry to be filled after three young people lost their lives there between 2014 and 2017.
So far, a screening opinion request has been submitted to Fife Council, to determine if an Environmental Impact Assessment is necessary.
Mr McCorquodale said at this early stage of the development, nothing had been ruled out.
However, he said: "There are a huge number of challenges in relation to the diving centre. Nothing is off the table but it would be extremely challenging.
"We're only at the pre-application stage. The community will be able to influence the final outcome in relation to the planning application."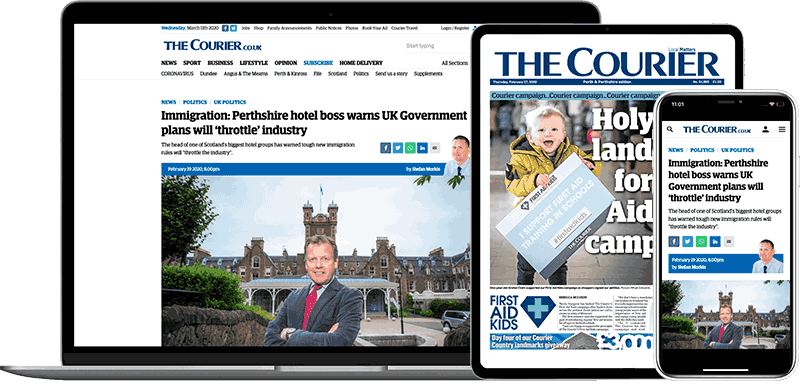 Help support quality local journalism … become a digital subscriber to The Courier
For as little as £5.99 a month you can access all of our content, including Premium articles.
Subscribe