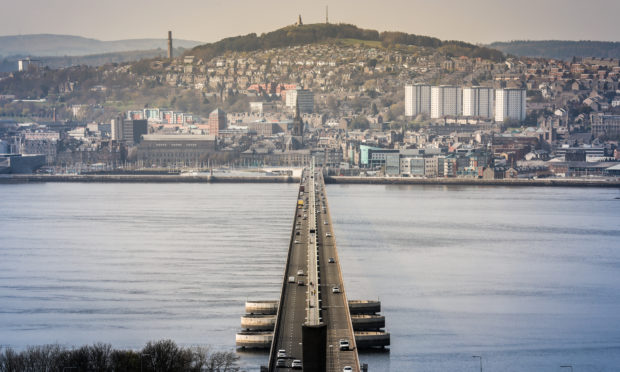 Commuters travelling across the Forth and Tay bridges have saved thousands of pounds since tolls were scrapped on both crossings, new figures have revealed.
Independent research by the Scottish Parliament Information Centre (SPICe) has found drivers have, on average, saved £2,682 crossing the River Forth and £2,146 at the Tay Bridge since the SNP abolished charges to cross Scotland's bridges in 2008.
That works out at a saving of £233.50 a year across the Forth and £178.80 a year between Dundee and Fife following a Courier campaign to have tolls removed.
The figures were calculated by working out how many times an average commuter has used the bridges since 2008 – assuming they do not use both bridges in one day.
Before they were scrapped, drivers were charged £1 on the Forth Road Bridge and 80p on the Tay Bridge, every time they wanted to cross.
The tolls also caused massive disruption for drivers who were forced to sit in long queues at the booths.
Annabelle Ewing, SNP MSP for Cowdenbeath, said: "Both the Queensferry Crossing and the Tay Bridge are a vital part of the infrastructure between Edinburgh, Fife and Dundee, with many using them every day to get to and from work.
"These new figures show that commuters have saved on average over £2,000 each since the SNP scrapped toll charges – a significant saving for drivers and hard-working families.
"Not only did scrapping the charges present a cash boost for commuters, it also cut down on congestion at both bridges."
A combined 100,000 vehicles use the Tay Bridge and Queensferry Crossing each day.