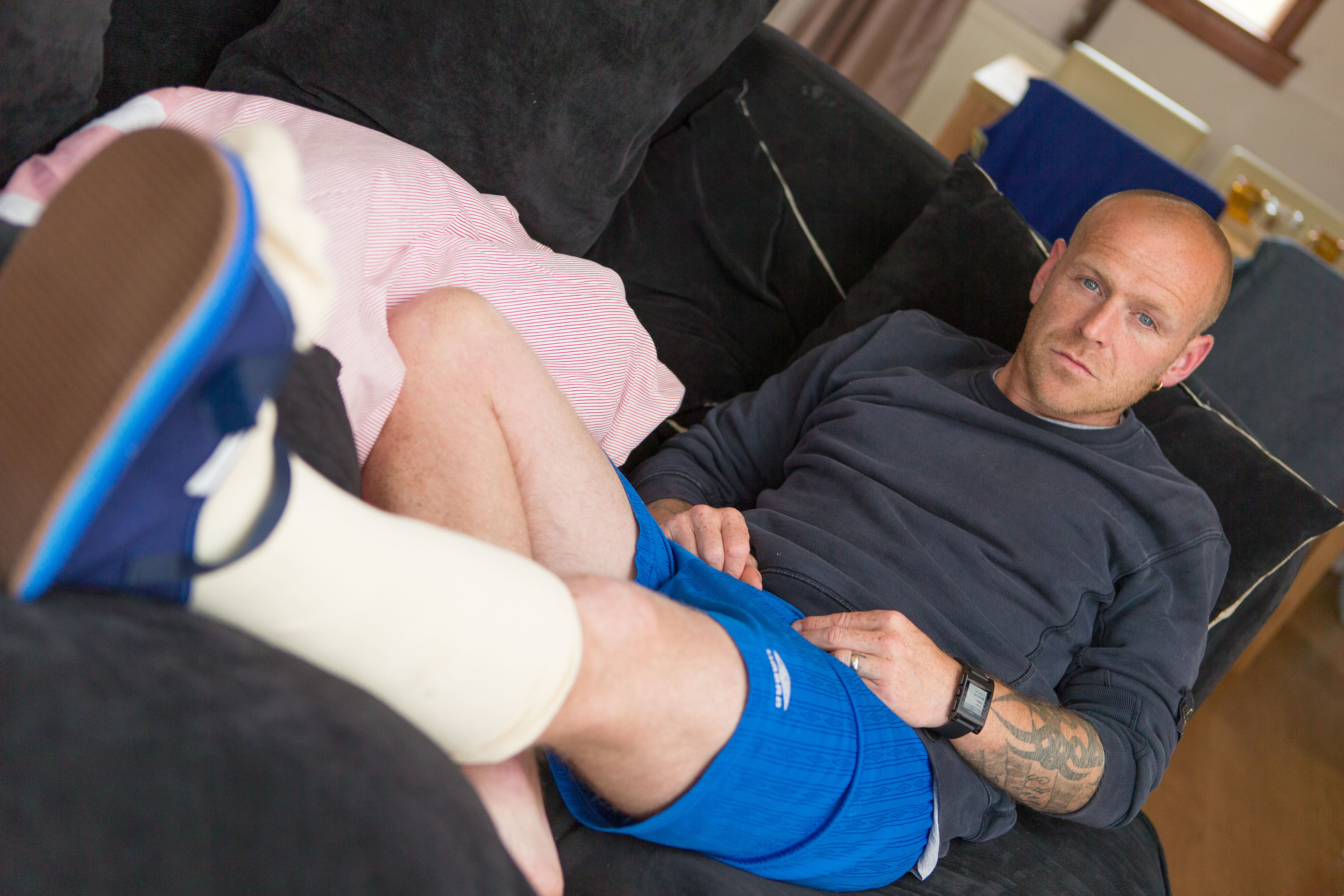 A Fife man has spoken of his shock after being attacked by a pack of hounds while out running in a public park.
Kevin Peebles, from Kirkcaldy, had been enjoying his normal route around the town's Beveridge Park on Thursday evening when up to half a dozen dogs suddenly emerged from the woods and sprinted towards him.
The 36-year-old broke his ankle in two places after being knocked off his feet by the biggest dog, believed to be an Alsatian-type mongrel, although the owner simply left him lying in agony before making off on a mountain bike.
Now Mr Peebles has called on people in the area to be vigilant, fearing that a child could be seriously hurt if the dogs strike again.
"The dog would have done some real damage if it was a kid it ran into," he said, recuperating at home.
"I do a lot of running and I was just doing what I normally do going around Beveridge Park when around five or six dogs came running out of the woodland area.
"I had my music on when I got to the top of the hill and something made me look to the left and the dogs were coming straight at me.
"The biggest one took me off my feet and a man and woman who had been walking behind me stopped to help me – they couldn't believe how fast it was running.
"But the owner of the dogs was in the woods on his mountain bike and he just whistled on his dogs, leaving me lying there in pain.
"The man and woman tried to give me a hand back up and I phoned my wife Louise to come and pick me up.
"I was trying to put a brave face on it but I was in tears all the way around – it was absolute agony."
Mr Peebles was taken to Kirkcaldy's Victoria Hospital where doctors confirmed that he had broken his ankle in two places, while also suffering other broken bones in his foot.
He is now facing six weeks off from his job with Bosch Rexroth in Glenrothes as a result, although his main concern is that the incident will not be an isolated one.
"I would just like people to know what happened because this could have happened to a child," he said.
"Having all those dogs running about is dangerous, but the owners of the dogs couldn't care less.
"I would have a few choice words for him if I could speak to him now."
The incident took place at around 7pm on Thursday evening and the park would have been busy with people enjoying the sunshine.
Mr Peebles, who has reported the matter to the police, added that he didn't get a good look at the owner as he was wearing a helmet, but said the man appeared to be riding a red bike.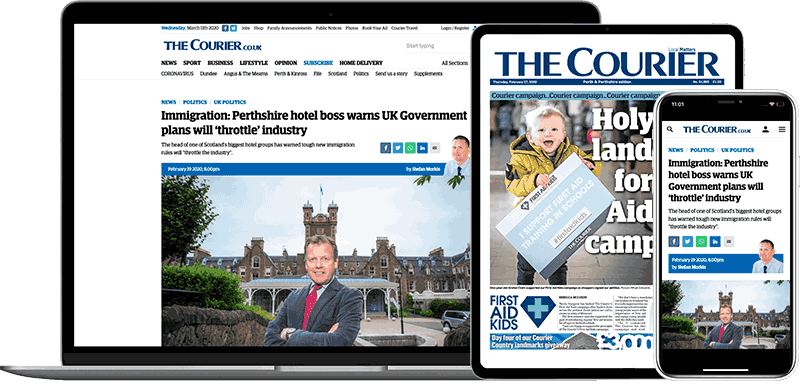 Help support quality local journalism … become a digital subscriber to The Courier
For as little as £5.99 a month you can access all of our content, including Premium articles.
Subscribe