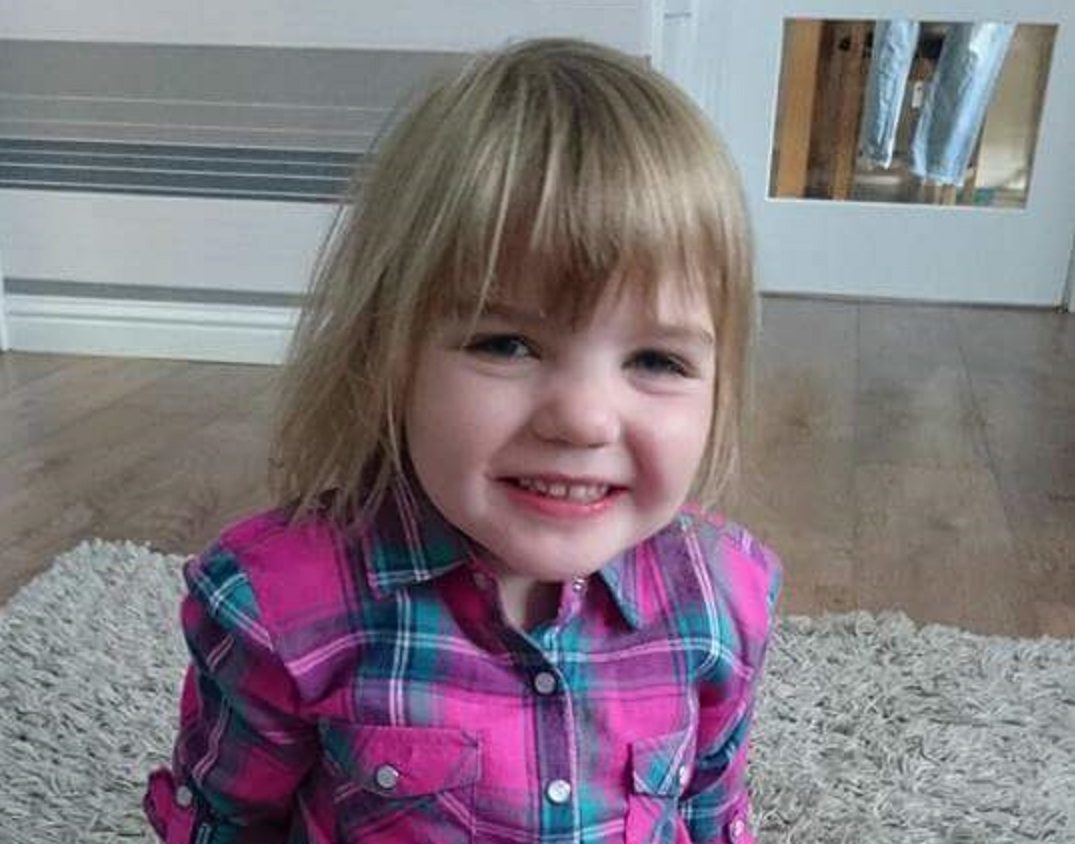 A safe place to sleep at night is all a Glenrothes couple want for their four-year-old daughter.
Jessica Lessells was born with a brain abnormality called Dysgenesis of the Corpus Collosum, which causes her leg and arm muscles to be tight and rigid while those in her trunk are loose and floppy.
As a result, this means she can only walk short distances with the help of a walker and will crawl and bunny hop around the house.
Most problematic for the family though are night times, as Jessica has difficult sleeping and will wake several times a night due to painful spasms in her legs.
Jessica's mum Karen currently has to sleep in Jessica's room as it's not safe for her to be left alone to sleep in a standard bed, so the family is now busy fundraising towards the £6,128 cost of a new specialist bed which would make a huge difference.
"In a standard bed she would roll out and get her arms and legs stuck in parts of the bed and be unable to free herself," Karen explained.
"She would also bang her head on the wall.
"For a while she was sleeping on a mattress on the floor to keep her safe, but lifting her up and down several times a night caused back problems for me, so now I sleep in a bed next to Jessica.
"We don't get a lot of sleep as her leg spasms and stiffness will wake her around four times a night and each time it will take around 30 minutes to get her back to sleep again.
"Sometimes Jessica wakes everyone up and it can be very disruptive, especially if she is crying."
A specialist bed would mean mum Karen, along with dad Mark, and brothers Jake aged 18 and 13-year-old Joshua will be able to get a better night's sleep with fewer disturbances.
The Lessells family have raised £1,000 toward the cost of the bed and the Newlife Foundation for Disabled Children charity has pledged a further £1,709 towards the vital piece of equipment, although Newlife is now looking for local heroes who can help the charity find the remaining £3,419 to make it happen.
"The special bed she needs would not only keep her safe from falling out, it has tent-like fabric sides to stop her banging her head and a high-low function so she could get into bed herself, but I could also lift her out without hurting my back," Karen added.
"It would be a safe place for her to be which could be used in the daytime for her to have a nap, as well as at night.
"We would also be able to start an independent sleep routine, as the specialist has told us we can't do that until she has the right bed.
"Having this special bed would make a big difference to all our lives."
Anyone wishing to find out how they can support Jessica can go to www.newlifecharity.co.uk/fife or contact Newlife on 01543 431444.