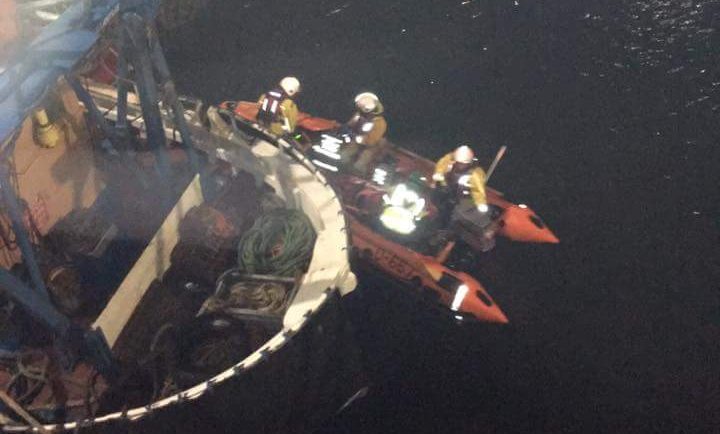 Anstruther's RNLI crew were among those called to help rescue an unconscious injured fisherman who had fallen on to a boat in Pittenweem Harbour on Sunday night.
Emergency services were called to the scene shortly after 9.30pm, with ambulance personnel, the fire service, police and HM Coastguard's shore team all involved.
The Anstruther crew assessed the conditions and identified a location at the old harbour to land the casualty at the best point for the safety of the other emergency services.
He was safely transferred to a waiting ambulance and taken to hospital.
Station coxswain Michael Bruce explained: "This was a carefully co-ordinated rescue incorporating the individual training of the ambulance service, police, fire service and coastguard shore team to all pull together to ensure the safe, swift stabilisation and evacuation of the injured fisherman.
"With all services understanding their own and more importantly each other's capabilities, we were able to co-ordinate from our inshore lifeboat the evacuation plan to colleagues shore side.
"We would like to thank all services involved and wish the injured man a speedy recovery."