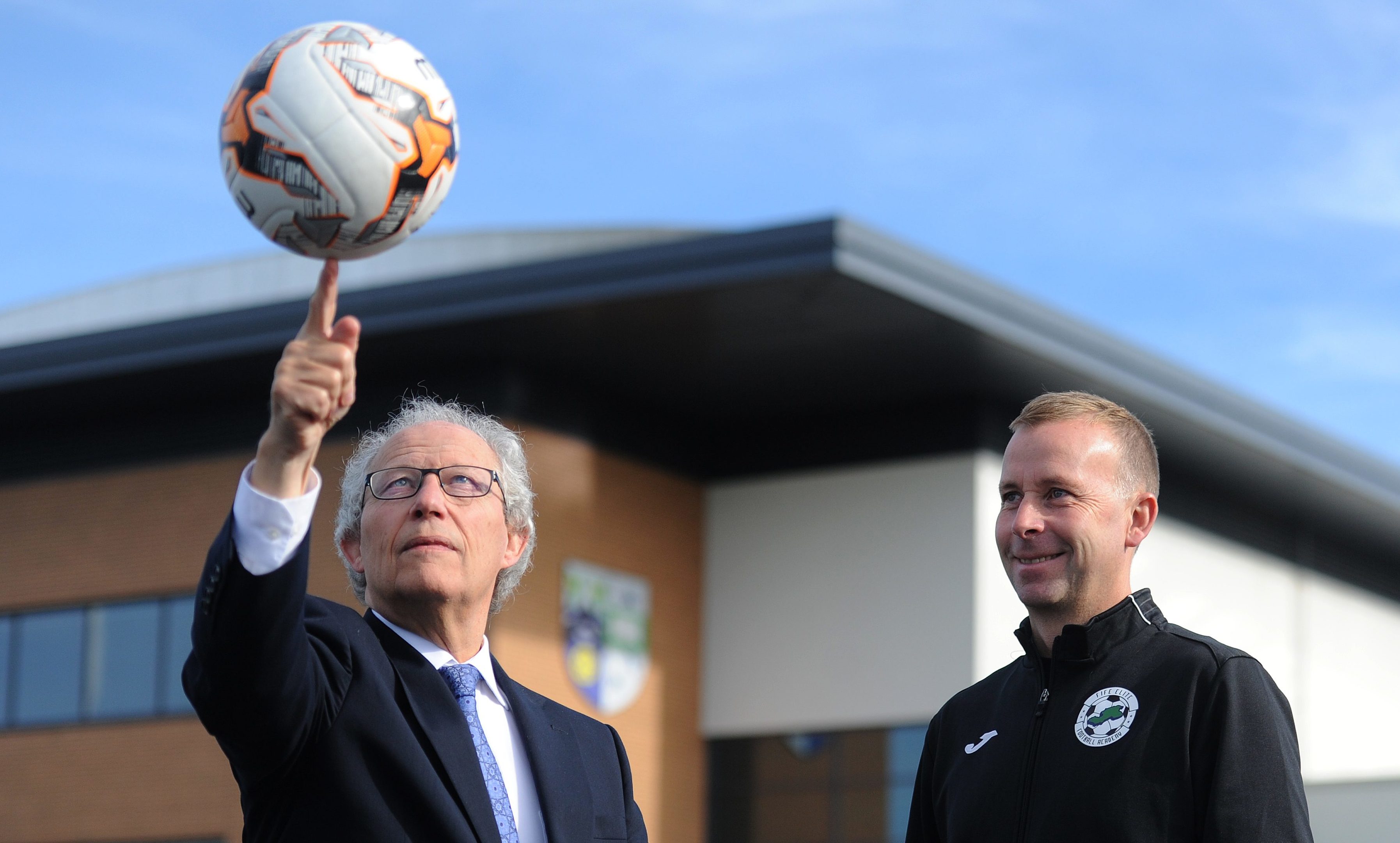 Former First Minister Henry McLeish believes Fife will be put firmly on the football map with the launch of a new elite academy.
The former East Fife player is chairing the initiative aimed at identifying and nurturing talent among the region's school children.
He hopes the investment and ambition will be replicated across the country to help kick-start a reversal of Scotland's dismal fortunes on the national footballing stage.
Launched at Auchmuty High School in Glenrothes on Monday, the academy involves Fife's four professional clubs and all 19 secondary schools.
The move follows a review of Scottish football carried out by Mr McLeish, who suggested football academies as a "talent pathway" for young people.
It was just one of 103 recommendations contained in the 2010 report looking at all aspects of the game.
"Most academies are attached to one single club but we are unique in Fife in that we have the involvement of all four professional sides – Dunfermline, Raith Rovers, Cowdenbeath and East Fife," Mr McLeish said.
"We want our football efforts to be directly rooted in schools.
"We have 55,000 children and young people in our schools in Fife.
"That's where you'll find the Jim Baxters and the Adam Smiths of the footballing world.
"The Fife model is we want to identify, help and nurture talent in our schools."
School staff will also be heavily involved in the initiative to ensure those taking part do not lose out on other aspects of their education.
"That's a key thing," said Mr McLeish. "I was totally obsessed with football to the detriment of my studies and had to go back to them in later life.
"We don't want young people to lose out on their education because they are so keen to be involved in football.
"This is an opportunity to try out this new model which is different to anything else in Scotland."
Based on Mr McLeish's recommendations, the SFA is currently reviewing the academy set up in Scotland and change is expected in the near future.
"We will be involved with the SFA and other academies to work out the future," Mr McLeish said.
The Fife Elite Football Academy will operate in schools for now but is working with Fife Council to identify a permanent home.