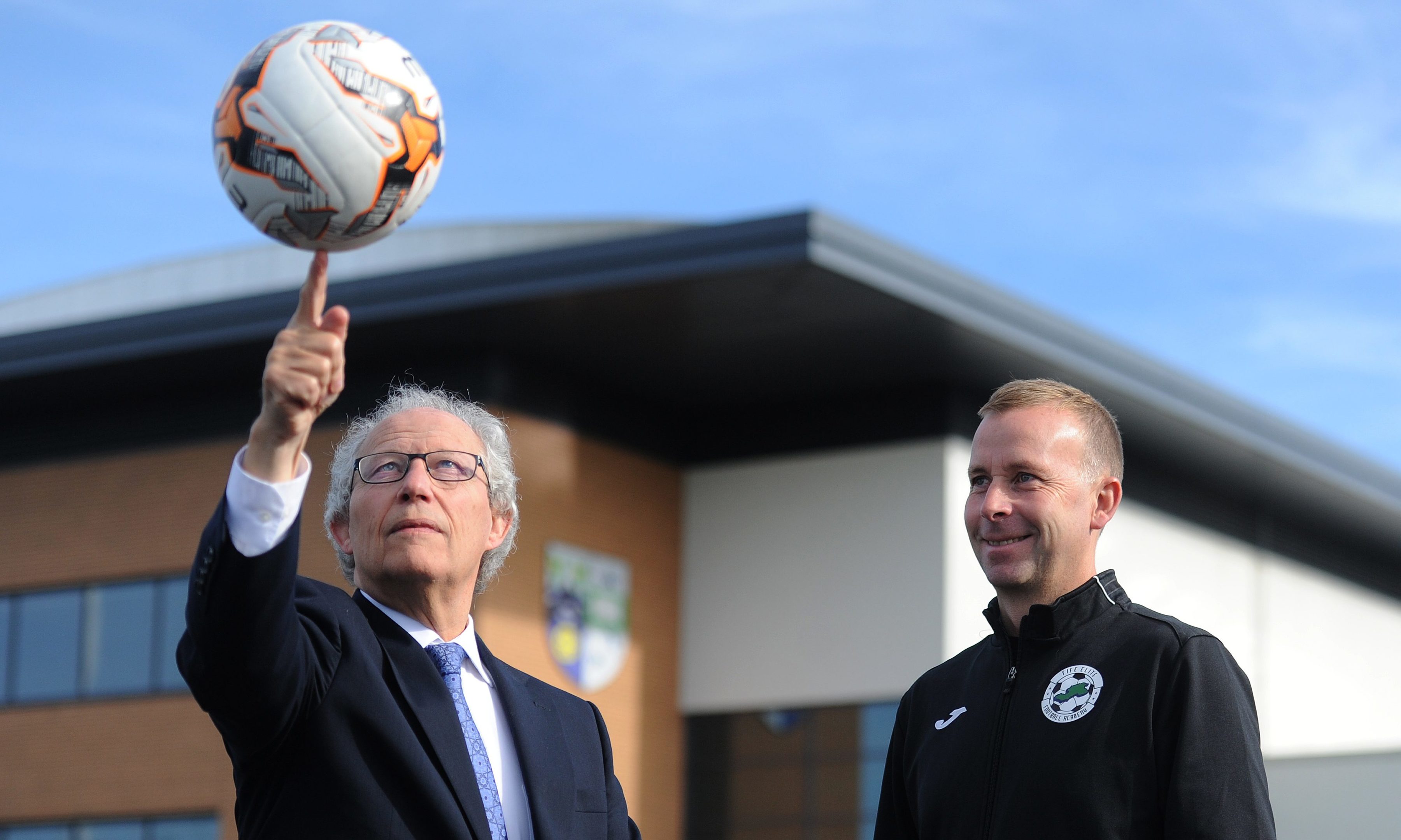 Former First Minister Henry McLeish maintains that Fife is fast becoming one of the most "spectacular sporting parts of Scotland" after plans for a new community facility were unveiled in Methil earlier this week.
The ex-Central Fife MSP hailed the tie-up between East Fife FC and the Fifers for the Community charity, of which he is president, which will see a new astroturf surface laid at New Bayview from the start of next season.
But Mr McLeish firmly believes that investment in facilities throughout the Kingdom is putting Fife well and truly on the sporting map — and making other local authorities sit up and take notice.
"The start of Fifers for the Community is essentially about a bigger ambition — it's about ensuring that locally we have a successful football club (East Fife) and a successful community with all the competing demands on it, but it's also to look forward to a type of society that you can see in Iceland, in other Scandinavian countries and in some of the former Balkan countries where facilities, facilities, facilities are the key to a lot of success," he explained.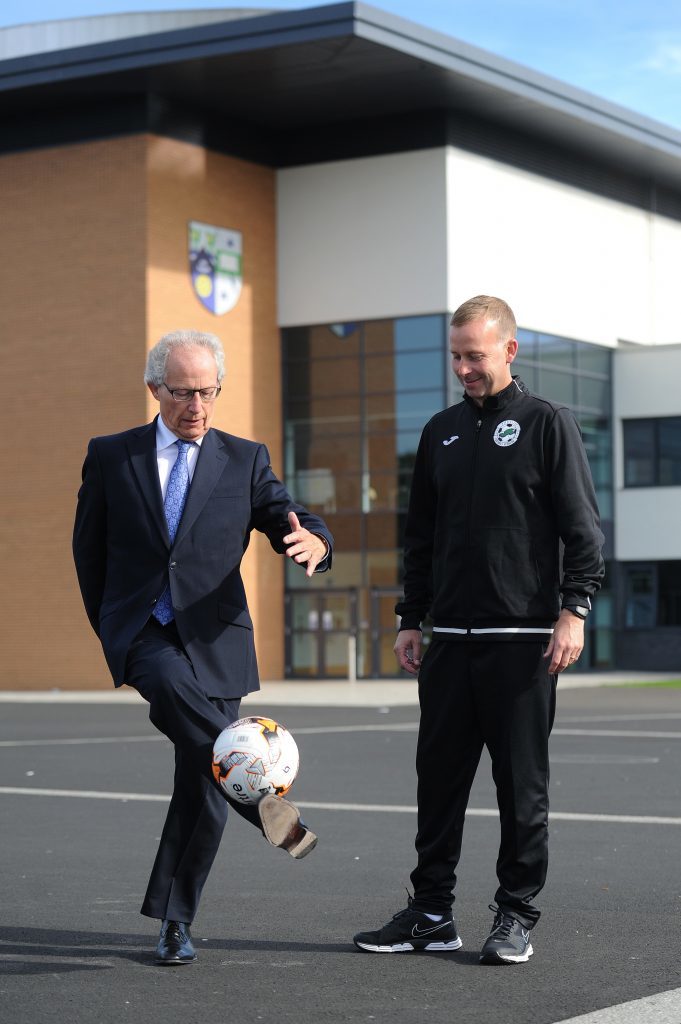 "So I think we shouldn't underestimate the fact that Fife Council, in a variety of ways, could be on the verge of making this one of the most spectacular sporting parts of Scotland.
"Fife is on the verge of becoming a leader, if it is not a leader in this kind of sporting development already, and quite frankly we've got a lot to offer and a lot to sell to the rest of Scotland.
"I really do think we're on the edge in Fife of being one of the most progressive, sporting Kingdoms in the whole country.
"We don't want to look too far forward but this is part of a bigger dream.
"If there is a demand for this sort of project, and there surely will be, does this have to be the last pitch? The last facility? Of course not.
"We want to be part of a success, not a failure, so let's build for a healthy future in this area."
The £350,000 investment by Fife Council into the Fifers for the Community project is just one of dozens of sporting initiatives across the region which is attracting interest.
Plans for a new internationally-renowned closed loop cycle circuit in central Fife are progressing well, while proposals for a new Fife Elite Football Academy, a new tennis centre at Rosyth, a dedicated rock climbing facility in Lochgelly and even an extension of the Scottish National Waterski Centre at Townhill Country Park are just some of those which have hit the headlines in recent months.
The latest venture in Methil has been hailed by Councillor Tom Adams, chair of the Levenmouth area committee, who added: "Although Fife Council is putting £350,000 into this area, Fife Council has also invested well over £3 million in sports facilities throughout Fife – and that includes swimming, cycling, football…you name it.
"But it's not just about a monetary investment for me.
"In this area alone you've got a human investment, because this was about getting a community group together for the betterment of the community.
"They've done that and this will be a real asset to the local community."
Liz Anderson, Fife active schools co-ordinator and East Fife Ladies head coach, highlighted the progress she has seen since joining what was then known as Kirkland Ladies 16 years ago.
"We were one of the first women's teams to be affiliated with a men's team so it showed how forward thinking East Fife were at the time," she commented.
"When I first started we had 14 women aged between 14 and 51, and the very first time I went down our goalkeeper was sitting on top of crossbar down at Savoy Park eating a sausage supper before training.
"We've now gone from having 14 sausage supper-eating women to having girls involved in national set ups, regional set ups, the whole way through, and some really good talent coming through.
"On a professional note, having a facility that anybody in the community can use will be fantastic."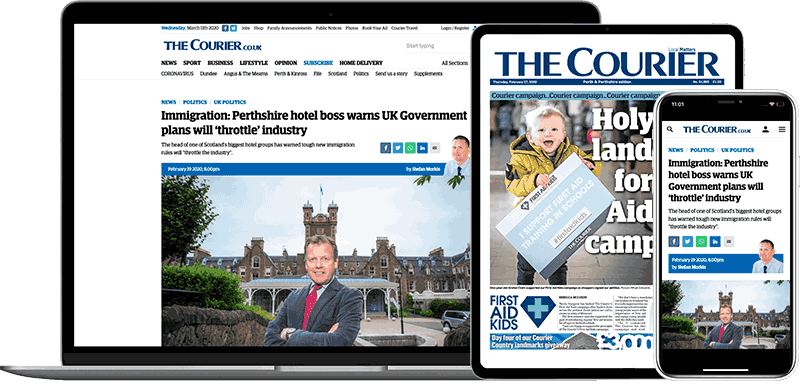 Help support quality local journalism … become a digital subscriber to The Courier
For as little as £5.99 a month you can access all of our content, including Premium articles.
Subscribe