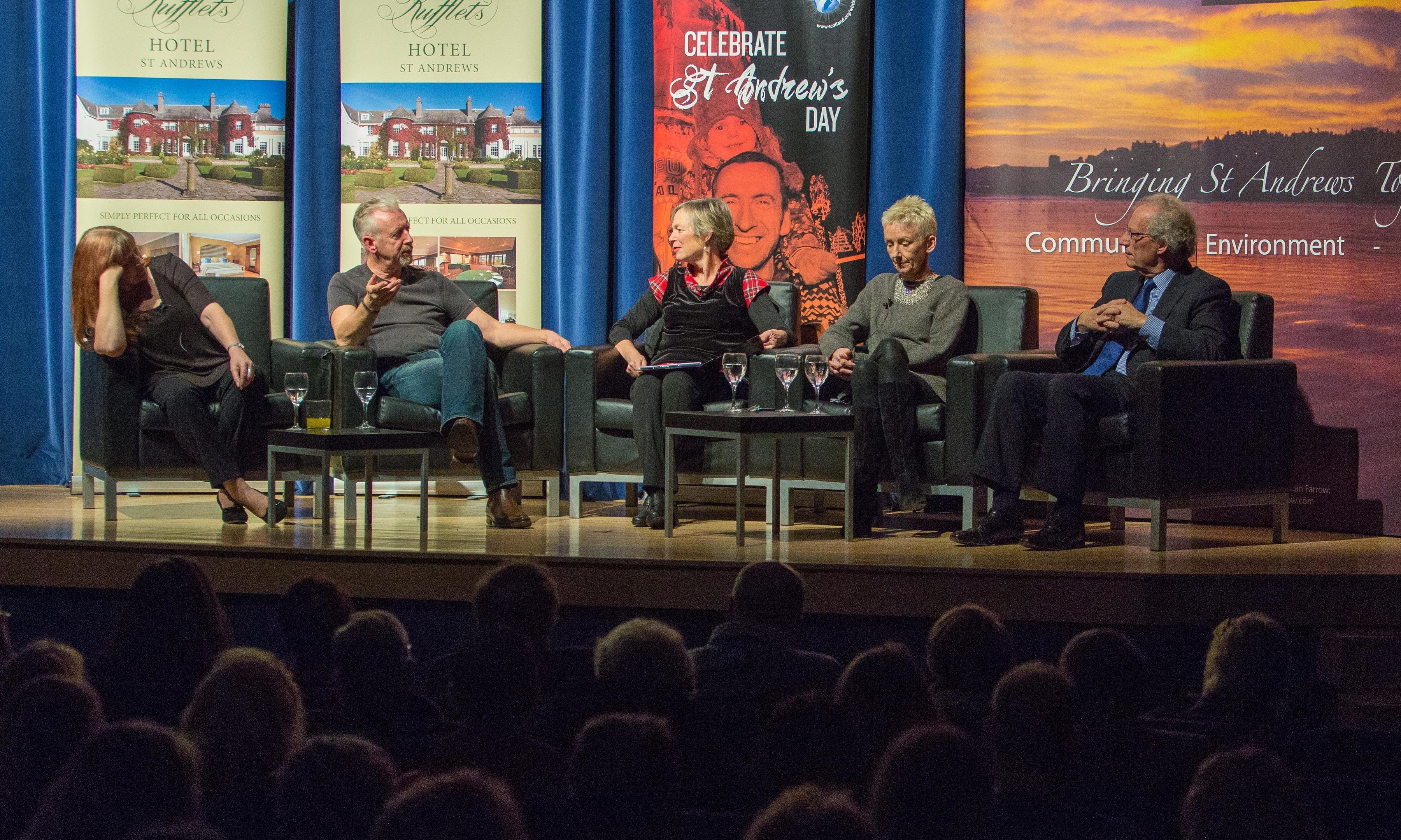 Fifers Henry McLeish and David Mach spoke of their love for their home town and Fife's coast during a celebration of St Andrew's Day.
The politician and artist, both from Methil, were on a panel of leading Scots discussing Scotland and Scottishness in the first ever St Andrew's Day Conversation.
Both voiced their fondness for Methil and the coastline between Leven and Largo when asked which spot made them feel they were home.
World-renowned sculptor Mach said he spent much of his time growing up on the beach between Leven and Largo and said: "I only recently realised that because I spent so much time there everything I ever did came from that spot."
He spoke of copying stone blocks laid there during the war by Polish paratroopers in his work and likened walking through haar to walking into heaven.
He added: "The light in this neck of the woods is just astonishing."
Despite lamenting its lost work ethic and industry from the busy, mining days of his childhood, he said: "I just love Methil."
Mach, who now lives in London, later added: "The Scottish land knows how good looking it is. Tonight driving back from Dundee, my God, did you see that sunset? Wow!"
Second to walking on Culloden battlefield, former First Minister McLeish said coming back to Fife and back to Methil was truly coming home.
He said: "That area between Leven and Largo has always been a special place."
McLeish also said Scotland needed to focus on its economy in the post-Brexit era.
He said: "The most important issue we have talked about is the economy. The economy is key to our future.
"We have to remain international, we have to have pride but we have to realise that we have to grow up in terms of investment.
"We have to be more ambitious."
Also on the panel chaired by television journalist Louise Batchelor was author and broadcaster Muriel Gray and author Janice Galloway.
The show in the Buchanan Theatre was part of a series of events forming the St Andrew's Day Celebration in St Andrews.
Jim McArthur, chairman of organiser St Andrews Partnership, said: "This is the final event of our third annual celebrations and we have some fantastic moments over the past few days.
"It is another small milestone for us as we host the first ever St Andrew's Day Conversation."