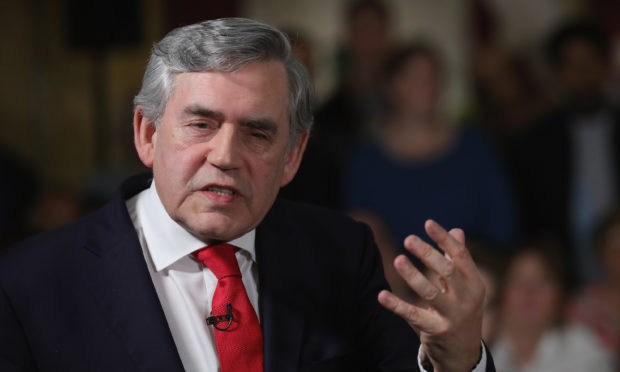 Former Prime Minister Gordon Brown has pledged to help to raise £50,000 for a Kirkcaldy centre after hearing of a massive rise in the number of children in need.
Staff and volunteers at the Cottage Family Centre have been shocked by an eight-fold increase in the numbers of children in desperate need of Christmas food and clothing.
Just six years ago 100 girls and boys children in the 50,000-strong town needed help.
This week, 800 are receiving Christmas parcels delivered by an army of volunteers, including the former local MP.
The Labour veteran has now launched an urgent appeal for funds and pledged to help to raise £50,000 himself for the family centre during 2017.
What made the figures even more alarming, he said, was that the majority of the 800 children were from families where someone is working.
Zero-hour contracts, he added, in poorly-paid, part-time jobs are now biting and causing extreme poverty.
In 2010 he said the need was for toys and extras for children at Christmas. Now the priority is deliveries of food to see families through the festive period.
"The Cottage Centre is at the sharp end of this crisis without the resources to cope," he said.
"It now needs to attract therapeutic counsellors to deal with an upsurge in mental health problems among both parents and teenagers who cannot get NHS appointments even when in urgent need.
"I am told locally that teenagers with mental health issues can wait up to nine months for an appointment and it often takes 18 months for adults to be seen.
"The centre now needs to fund a teenage club for adolescents who doubt their self worth, a dads' club to help first-time fathers cope and a grandmothers' club so that they can use their experience to help struggling mothers."
Paying tribute to manager Pauline Buchan and the team, he said some of the problems now being encountered needed the recruitment of more specialised support.
Mr Brown and his wife Sarah, who joined the group of volunteers delivering Christmas parcels, said money raised in 2017 will be used to recruit the new support teams.
"I hope that with public support we can relieve some of the suffering children will experience this Christmas and beyond.
"The parcels don't just help relieve poverty but send a message to stressed-out families that someone cares."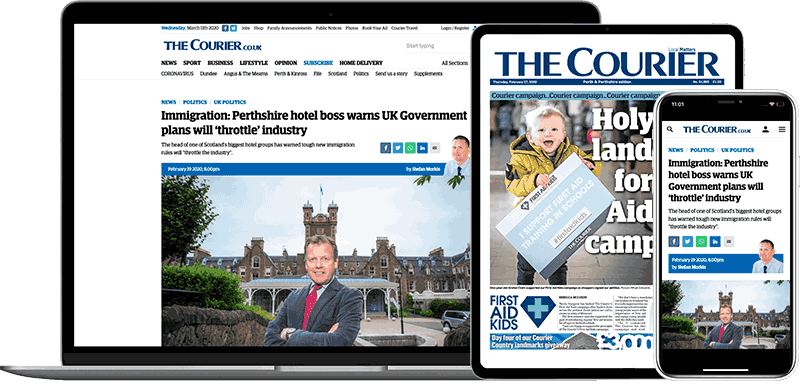 Help support quality local journalism … become a digital subscriber to The Courier
For as little as £5.99 a month you can access all of our content, including Premium articles.
Subscribe