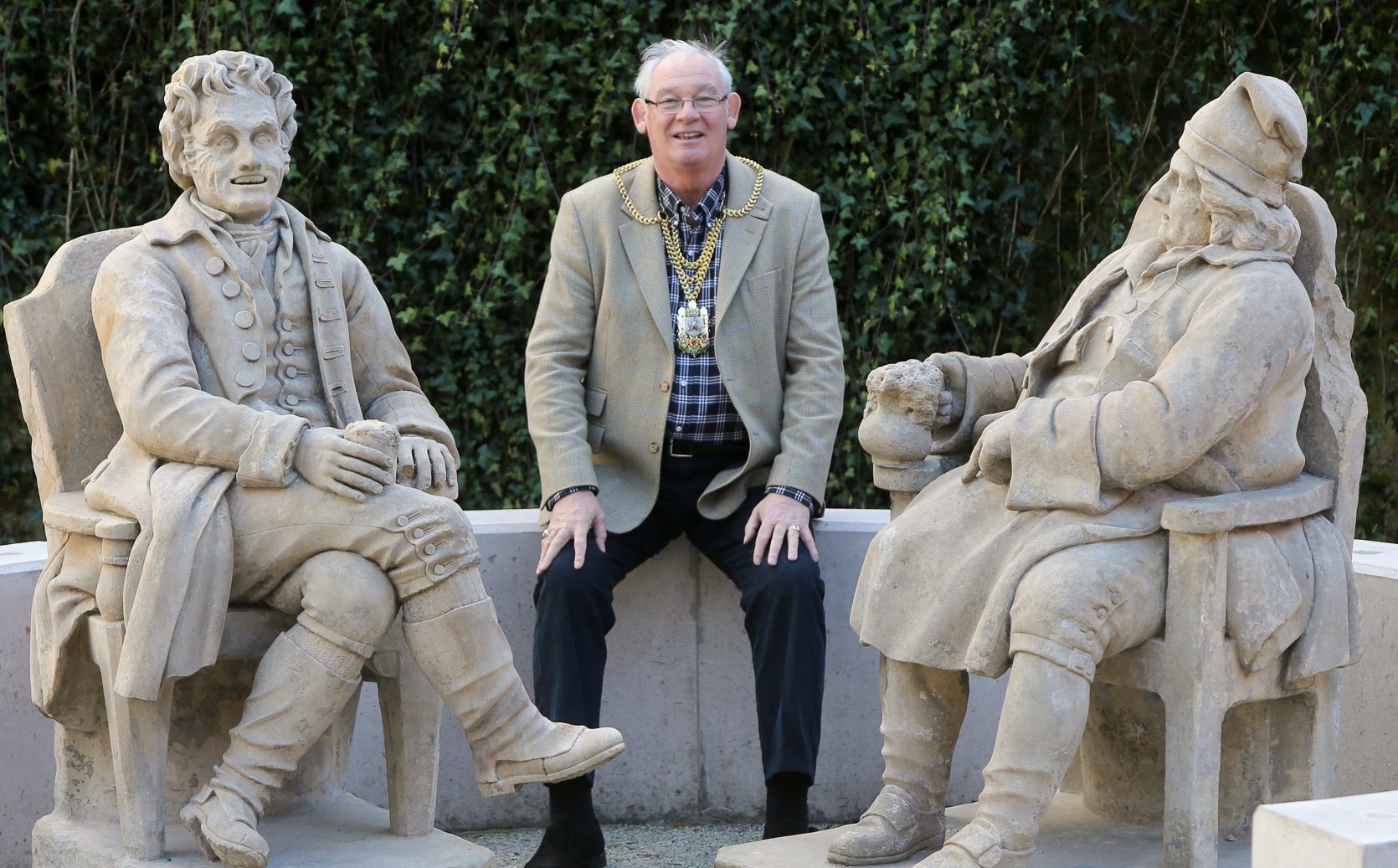 Fife Provost Jim Leishman has given the new Dunfermline Carnegie Library and Galleries a major thumbs up.
Due to open in the spring, the new £12.4 million complex has integrated the world's first Carnegie Library with a new museum and art gallery.
Opening its doors to the public for the first time in just a few months, Fife Cultural Trust offered the Provost a sneak peek at Fife's new cultural hub.
He said: "I feel so honoured and proud to be the Provost at this exciting time in Dunfermline's history.
"This building really does connect the past with the future and I can certainly see how it will appeal to young and old alike.
"It is an exciting building to be in and the new technology brings it all so much more vividly to life.
"It's certainly fit for the next generation".
The new venue is set in the heart of Dunfermline's heritage quarter.
"Dunfermline is steeped in the history of Scotland's prominent kings and queens and I am delighted to see how the whole building offers connections to the town's historic surroundings," he said.
"A fantastic building like this is sure to be a magnet for visitors and that can only be good for the town."
The Pars legend was delighted to find that his own photograph now takes pride of place on the museum's wall of famous faces alongside Queen Margaret and Andrew Carnegie.
Project team member Lesley McNaughton, explained the Richard Murphy Architects-designed three-storey building features new galleries, two museum display floors and a tiered study area for reading and research.
It will display objects, images and sound and film, including its famous linen industry — so important in the 19th Century that in 1872 a US consul was appointed to the town.
Objects associated with Dunfermline's Royal connections will be displayed together for the very first time and, in an intimate theatrical experience, visitors can "meet" five Scottish Royals who will bring these stories to life.
"When the doors finally open, I think the local community will be delighted with what they see and I think they will love how the much treasured original library has been incorporated into the new facility.
"When I was a youngster, libraries were places where you were always being told to shoosh, but this new centre really makes you feel welcome and makes you want to get involved."