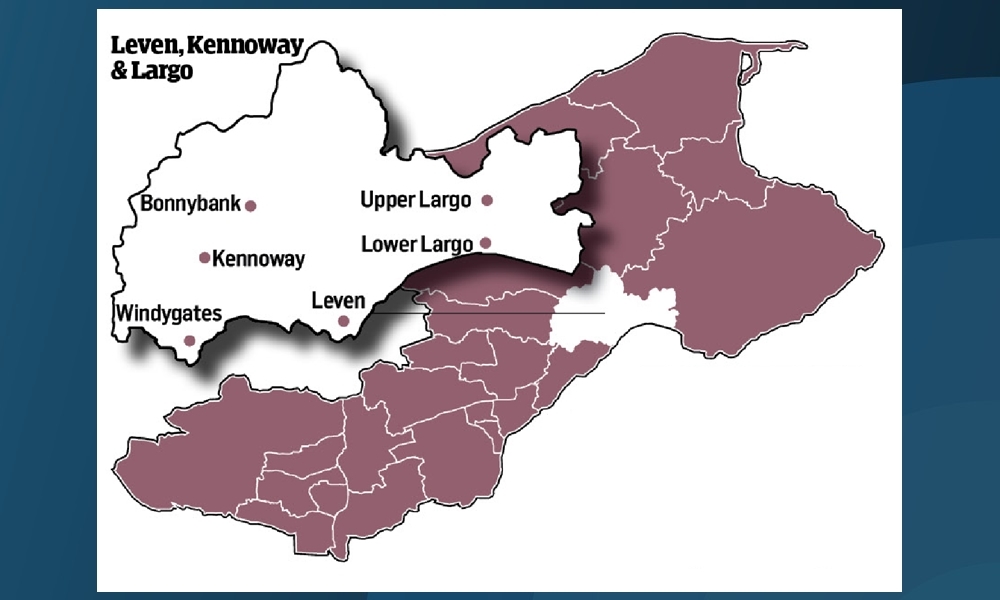 A large and diverse ward, the needs of local people here are certainly varied.
It includes the rural areas of Largo and Lundin Links which were once part of north east Fife but were aligned with Levenmouth following boundary changes in 2008.
Residents there argued they had more in common with communities in the north of the region and issues which have affected them include the closure of local facilities, including the library and bank branches.
Elsewhere in the area, Leven town centre has suffered badly during the economic downturn with the loss of shops, pubs and two large banks.
With a higher proportion of elderly people living here than in many other areas of Fife, local services are vital and councillors will be tasked with fighting for their retention despite financial challenges.
Much has been done to improve the area lately and plans are under way to upgrade the shorehead and create better links between the retail park and the high street in a bid to attract more people.
The Promenade, once a mecca for tourists, will be next in line for investment .
Local members have in the past committed financial support for adult education to help people find work in this unemployment blackspot but enhanced transport links are regarded as key to the area's regeneration.
Campaigning for better bus services and support for the bid to reinstate the Levenmouth rail link will be expected of anyone elected to this ward.
---
Candidate profiles
The Courier invited each candidate to submit a short introduction to themselves and, if they wished, a video explaining why they deserve your vote.
Tom Adams (Labour)
Tom was born and brought up in the area and has worked as a miner, a  prison officer and in the service industry.
A committed trade unionist, he supported the miners during the 1980 strike and led the fight to save the Tesco store in Kirkcaldy.
As chair of the Levenmouth area committee, Tom has supported a range of improvements in the Levenmouth area including a new schools, 3G pitches, new affordable council houses, speed restrictions in Lundin Links and a £1 million investment in Leven town centre.
David Alexander (SNP)
David Alexander was born in Windygates and now lives in Kennoway.
He is married with two grown-up children.
He is an accountant by profession but is now retired after 30 years with Tullis Russell, and is a full-time local councillor.
David has been a councillor for 31 years. In that time he has participated in dozens of campaigns and dealt with thousands of complaints on behalf of local residents.
David is the SNP finance spokesperson on Fife Council and said he regularly exposes the "politically-motivated negativity" surrounding Fife Council's financial position by the ruling administration.
David is also a strong community activist and opposes the closure of local facilities.
Colin Davidson (Labour)
Colin was born in Leven, lived in Kennoway, Leven, Lundin Links and has worked in the area all of his life.
He was a teacher, served on Fife's Children's Panel, helped set up and served on Levenmouth Street Pastors, chaired and served on Mountfluerie and Kirkland school boards and is a trustee of Fifers for the Community, a new charity aimed at providing sporting and educational opportunities for the people of the Levenmouth area.
Craig Duncan (Solidarity)
Craig Duncan, 24, was born and brought up in Kennoway where his parents and grandparents also lived for many years.
For the past four years he has been hosting podcasts, most of which have involved political discussions.
"I've been actively doing my best to learn from them as much as possible," he said.
"In the past year, I've started interviewing politicians, activists and academics in fields related to politics."
He added: "My plan is to do as much as I can to get young people more directly involved with issues in their local area."
Iain Morrice (Green)
Iain Morrice, 57, is a retired IT professional. He is widowed and has one son.
Since retiring, the keen walker and cyclist has been exploring the nooks and corners of Fife.
He also enjoys performing and is active is several local choir and musical societies.
He has been a member of the Scottish Green Party since 1983 and has stood for election to council and parliament many times.
Iain has a particular interest in public transport and would like to see the re-establishment of the Leven rail link.
Graham Ritchie (Conservative)
Graham Ritchie, a 66-year-old father and grandfather, is a retired farmer.
He spent 17 years working at Methil Heritage Centre and still occasionally volunteers there.
A lover of nature and a keen fisherman, Mr Ritchie has an interest in local history and is currently studying for a masters degree at St Andrews University.
"I have travelled extensively throughout the world, notably east and southern Africa, and came with my family to settle in Fife 29 years ago," he said.
"I feel if I belong anywhere it is here in this lovely and friendly corner of my native Scotland."
Alistair Suttie (SNP)
Since winning the by-election for the ward in December, Mr Suttie has been busy holding surgeries, listening to voters' concerns and meeting community groups.
Born and brought up in the ward, he says he has a strong feeling for what the area wants and strives to deliver the best deal for local voters.
"I enjoyed chairing Leven Community Council for four years, working with other volunteer groups to improve our area," he said.
"As a local resident with a community background, I am committed to working hard for our area.
"I now look forward to representing the voters of Leven, Kennoway, Windygates and the Largos for the next five years."
Steve Wood (Lib Dem)
Steve Wood lives in Largo, where he has spent nearly all of his 63 years.
Educated locally at Kirkton of Largo Primary School followed by Buckhaven High School then Heriot Watt University, he has had a successful career in the microelectronics industry and is now semi-retired.
He has served on Largo Area Community Council for many years and on a number of local committees and is asking for an opportunity to work for local people to ensure their interests are heard and, where possible, met.
He has a particular interest in ensuring the environment and local amenities are conserved and supported.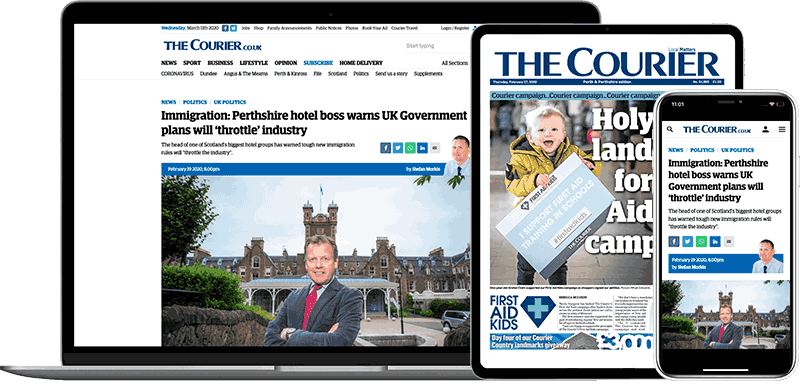 Help support quality local journalism … become a digital subscriber to The Courier
For as little as £5.99 a month you can access all of our content, including Premium articles.
Subscribe