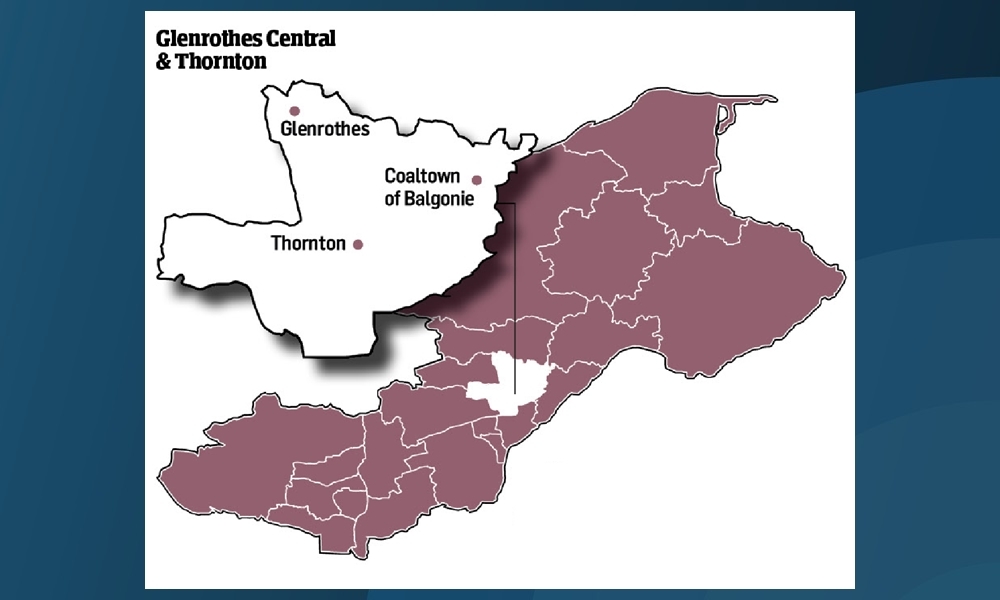 It has been a tumultuous five years in Glenrothes Central and Thornton since voters last went to the polls.
Since then the ward's two biggest employers, Tullis Russell and window-maker Velux, have all but disappeared, shedding hundreds of jobs and leaving huge question marks over the future of Glenrothes as a hub for manufacturing.
Employment is always a huge election issue, and while it is not something that Fife Council can resolve on its own, a candidate who promises to bring new job opportunities to the area's industrial estate at Eastfield will potentially win over voters.
The area's roads have also become increasingly cluttered, with residents of Alburne Park, Pitteuchar, Coaltown of Balgonie and Thornton desperate for their roads to be kept safe from the seemingly endless conveyor belt of vehicles.
And then there is the small matter of the town centre.
Though privately owned, the council has a huge role to play in pressuring the owners of the Kingdom Centre to play their part in reviving the heart of Glenrothes, attracting top stores to a town that has become a retail backwater.
A new shopping development on North Street is scheduled to start construction soon, but maintaining momentum is crucial if Glenrothes is to break away from its New Town stigma.
One thing the council can control is the wider town centre area, and if winning candidates can play a role in redeveloping that then they will be able to leave a legacy that all of the town will thank them for.
---
Candidate profiles
The Courier invited each candidate to submit a short introduction to themselves and, if they wished, a video explaining why they deserve your vote.
Ian Crichton (ndependent)
I have lived in Glenrothes since 1973 and been privileged to serve as a local councillor for 10 years in Glenrothes Central and Thornton.
I am a true socialist and stand by my principles working hard over the years representing the local people and their concerns as I care passionately about the area.
As a former senior shop steward I am experienced in addressing difficult issues and this has ultimately assisted me in my role as a councillor.
Over the years I have built up good relationships working closely with community groups and organisations to tackle many local issues.
I already have the knowledge and the ability to carry out the work on behalf of the local people.
Jane Kerr (Lib Dem)
While acknowledging that Glenrothes Central and Thornton is not an area of Liberal Democrat strength, Jane Kerr says she is standing as she believes that everyone should have the opportunity of voting for the party.
She added that this is particularly important as this is the only chance voters have of supporting the one party that is united in its support of Scotland staying in the UK and the UK remaining in the European Union.
Glen McGill (Green)
A full-time carer having spent 20 years in financial services in press and communications roles with Scottish Widows, Lloyds TSB Scotland and Lloyds Banking Group, Mr McGill also spent more than two years based in The Hague, where he worked with the European Patent Office.
Whilst he lives in Kirkcaldy, he is a familiar face in Glenrothes and is vice-president of Glenrothes Amateur Musical Association (GAMA) and a long-standing member of the Markinch Musical Society and Leslie Amateur Dramatic Club.
Community engagement and investment are strong motivators for Mr McGill alongside transportation, the environment, keeping it local and anti-austerity.
Brian Mills (Conservative)
I am now retired which leaves me time to support the needs of the electorate in the Glenrothes Central and Thornton ward.
My background has involved both commercial and service life, having spent some 28 years in the army serving both in the UK and a number of overseas appointments, including a secondment to the Kuwaiti armed forces.
On leaving the military I pursued a career in business linked to the defence industry.
I therefore have what I consider to be a broad base of experience to move forward the day to day aspirations of the people I aim to represent.
Derek Noble (Labour)
I have lived all my life in Warout, meeting my wife and raising our family here.
I have seen our new town grow and change over the years and want to give something back to the community that has been good to me.
I have spent my working life in and around the town and have had a long career in the army reserves.
My grandchildren are growing up in Glenrothes and I want to help make it a place that will be good to them too.
There is much to do in our community and as your councillor I hope to make a difference for you and your family.
Ian Robertson (independent)
I am chair of the Glenrothes Area Residents Federation and also chair of Fife Tenants Forum and Tayforth Regional Network.
I have lived in Glenrothes for the past 48 years.
I sit at present on the Prevention of Homeless Group and the Policy Advisory Group of Fife Council.
I believe that only by electing myself as your independent councillor will you truly get represented as I do not have to toe a party line as party members are asked to do.
Ian Sloan (Labour)
I am proud to have served Glenrothes Central and Thornton for the past five years as the only councillor resident in the ward.
After qualifying as a community worker, I worked in Auchmuty High School and I then went on for a 30-year career including community worker for Glenrothes South, depute head in the Lomond Centre for 14 years and as manager of Bowhill Community Centre.
I then worked for charities in the area, Age Concern, Gilven Housing Support Project, and a Drug and Alcohol Rehabilitation Project.
Fife Labour has delivered here, including a £1.1 million renewal of Auchmuty Learning Centre, improvements to Coaltown of Balgonie and Auchmuty playparks, new social housing in Pitteuchar and Thornton, and the support given to a community action group in Woodside.
Bert Thomson (independent)
I have worked across Fife with organisations and projects, both within the public and voluntary sector, supporting some of Fife's most disadvantaged and impoverished people.
I believe my local knowledge, understanding, skills, and experience will enable me to work along side you all to make our community the best it can be.
As an independent candidate, I am not constricted or controlled by national party ideology; these are local elections about local issues, local people.
Give your community a voice through local independent representation, lets put control of our council back into the hands of local people and not national parties.
Ross Vettraino
I have 40 years of experience in local government, 30 years as an officer and 10 years as a councillor, so I know how the council works and how it doesn't work.  I want to fix the bits that don't work.
As a councillor, I have responded to almost 1,500 requests from the community and I have represented their needs or concern to the council, as best as I could.
If I am re-elected, I will continue to make myself available at all times and will meet people at a time and place of their convenience.
I am proud to represent the people.
Vikki Wilton (SNP): TARK 21675087
Mrs Wilton is married and raised her family in Glenrothes, where they attended the local schools.
She works in education, previously as a lecturer at Glenrothes College and currently as an appeals officer with Student Awards Agency Scotland.
She said that she has been concerned by a planned £3 million cut to Fife's education as she is passionate about children's education and future.
If elected, she says she will work hard with her SNP colleagues to protect education budgets and stand up for her local communities.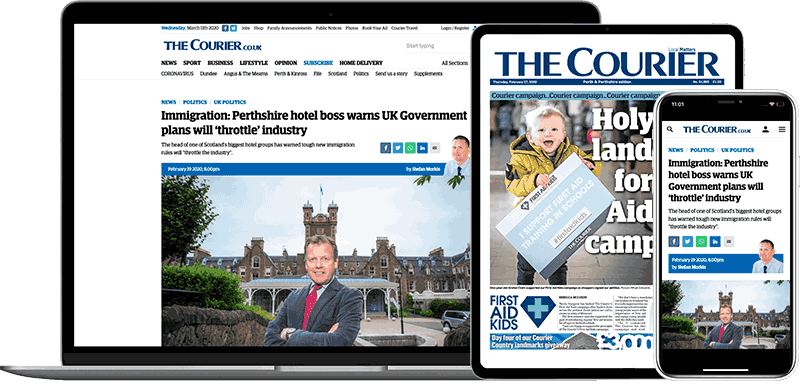 Help support quality local journalism … become a digital subscriber to The Courier
For as little as £5.99 a month you can access all of our content, including Premium articles.
Subscribe