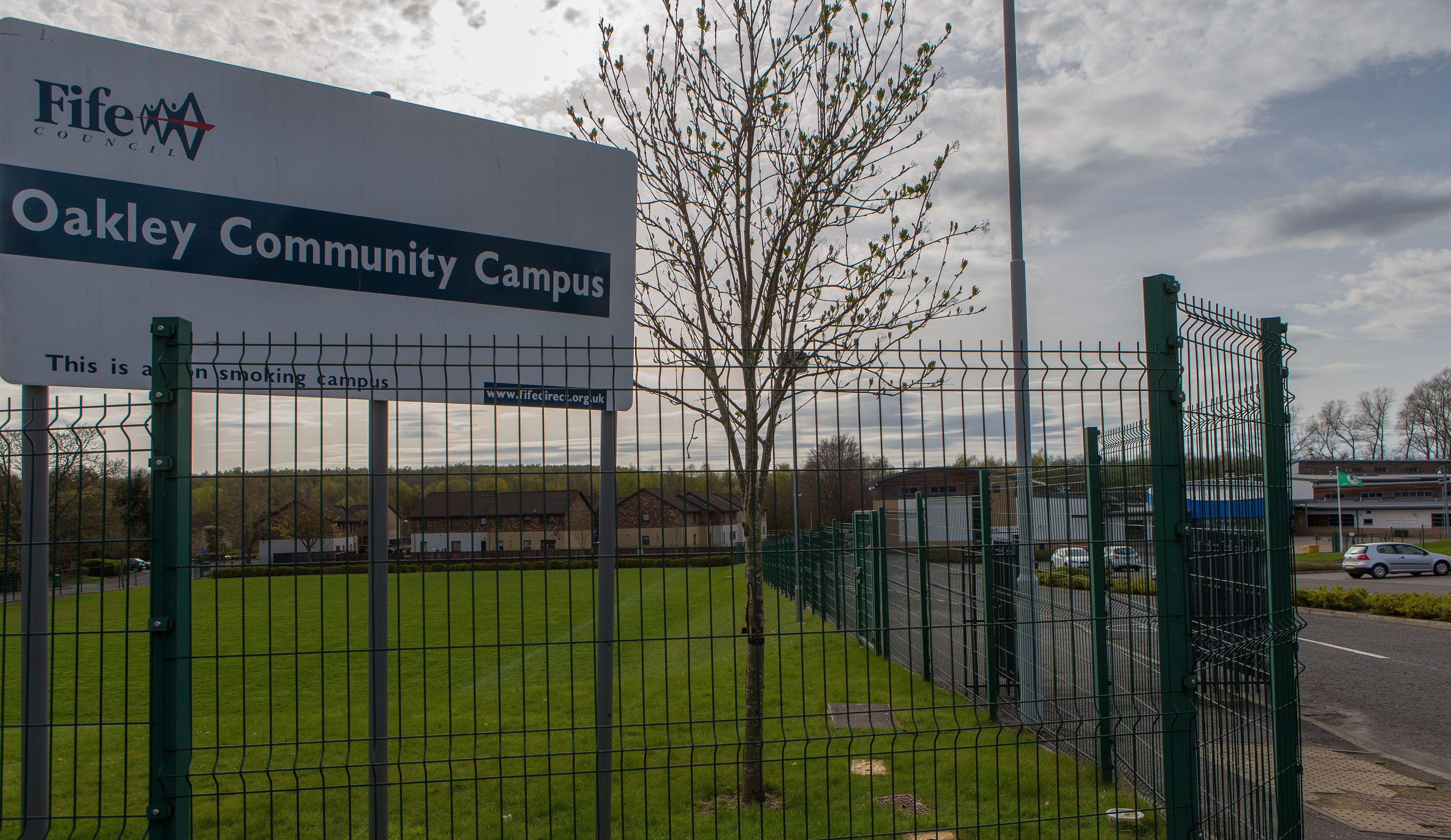 A new political row has broken out over Fife's public private partnership (PPP) schools after an MSP demanded fresh assurances about safety.
Shirley-Anne Somerville, MSP for Dunfermline and West Fife, hit out at what she labelled the "deeply troubling legacy" of PPP schemes across Scotland and has written to Fife Council seeking confirmation that measures will continue to be taken to ensure structures are safe.
Her call comes after issues were identified with wall ties at two schools in Fife last year, including Oakley Campus in her constituency.
It also comes following revelations that eight of the 11 Fife schools delivered under private finance deals were constructed by the same firm responsible for schools in Edinburgh where serious flaws were found.
But with Ms Somerville now seeking reassurance that all PPP schools in Fife are safe for teachers, pupils and parents, council leader David Ross has hit back and accused the SNP MSP of "scaremongering".
"I think that my constituents, as well as teachers, pupils and parents in Fife, deserve to know that Fife Council is taking appropriate measures to correct any defects timeously," Ms Somerville said.
"But it is also vital that Fife Council ensures the ongoing safety of our children and teaching staff.
"It's troubling that, through Freedom of Information requests, a school building in my own constituency has had structural issues similar to that of Oxgangs Primary School in Edinburgh, which had a wall collapse last year, with potentially fatal consequences.
"It's therefore vital that safety assurances are given by the council.
"I also want to know what information was given to parents about the defects and repairs at Oakley Campus."
Fay Sinclair, Fife SNP's senior education spokesperson, also criticised the council for having to pay four times the build cost for schools under the deals — £412 million over 25 years for schools that cost £103.9 million to build.
And she added: "Thanks to Labour's PFI legacy, £1.341m will be paid out from Fife's education budget every month this year before employing a single teacher or buying a single book."
However, Mr Ross stressed that councillors and MSPs have already had assurances that schools have been fully inspected, with any work done carried out without disruption to the operation of those schools.
"Raising these issues again when they've already had these assurances is simply scaremongering by Shirley Anne Somerville and Fay Sinclair and risks raising unfounded fears in the minds of parents," Mr Ross insisted.
"It has been confirmed time and time again that the costs of PFI schools are broadly in line with the costs of schools funded by other means when you take account of the maintenance costs over 25 years.
"The SNP Government continues to use a similar capital funding model for major projects including schools.  As usual the SNP are being highly selective in the figures they quote.
"In terms of education pressures, the main issue is the national teacher shortage which is down to the short sightedness of the SNP government in failing to provide enough funding for teacher training.
"The SNP need to stop scaremongering and look at their own record on education which is failing children in Fife and across Scotland."
Ken Gourlay, head of assets, transportation and environment, added that Fife Council carries out regular repair and maintenance and structural inspections on all its buildings.