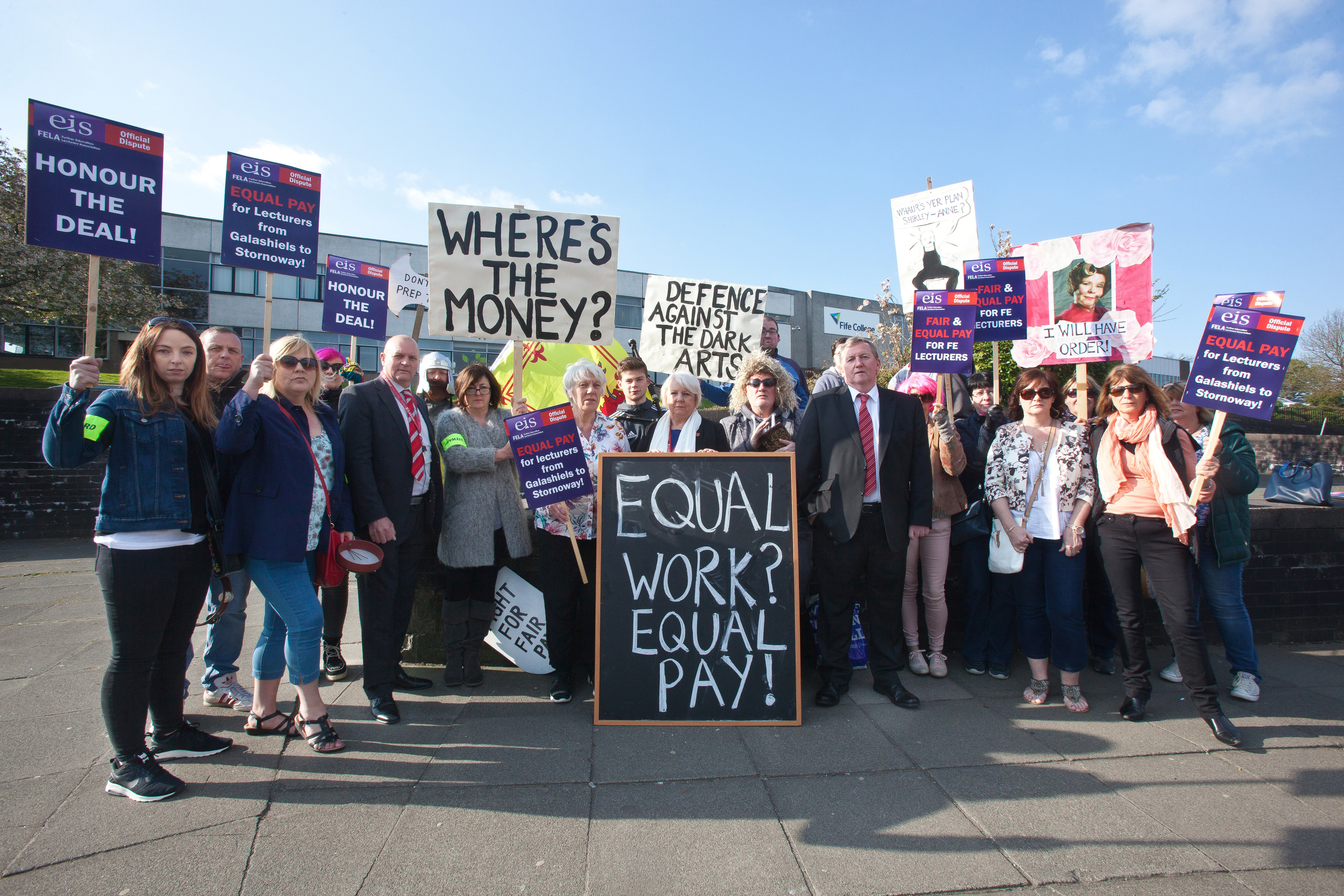 Striking lecturers at Fife College say that their numbers are growing as their industrial action continues.
Staff gathered in both Kirkcaldy and Dunfermline on Thursday calling for an end to widespread disparities in pay at different colleges.
As negotiations with colleges continue for a second week, Mary Burgess, EIS representative at Fife College, said that union members remained resolute.
"I think we are getting stronger," she said.
"We are getting more people on the pickets, but things are beginning to hurt because people aren't being paid.
"We want to teach. We are not doing this because we want lots of money.
"People think that we get paid over the summer but a lot of us don't."
The first day of industrial action took place on April 27, with members of the EIS Further Education Lecturers' Association claiming that colleges had reneged on a binding national agreement made more than a year ago to deliver fair pay.
However, the Colleges Scotland Employers' Association claimed it had made a reasonable offer and the EIS was making unreasonable demands.
Ross Greer, education spokesman for the Scottish Greens, has called on the Scottish Government to intervene in the strike.
He said: "College lecturers won a fair deal on their pay and conditions last year. Management agreed to this and we were all of the understanding that it would be delivered.
"Now, more than twelve months later, college management have not delivered. That's twelve months where lecturers have been doing the work and not receiving the agreed pay.
"For the sake of both staff and students, the government need to intervene immediately to deliver a resolution and secure lecturers the fair pay they were promised."
Earlier this week, Fife College said that it was doing what it could to minimise disruption for students, while the Scottish Government encouraged both sides to come together and resolve the dispute.
The Colleges Scotland Employers' Association said it hoped that the deadlock in talks could be broken.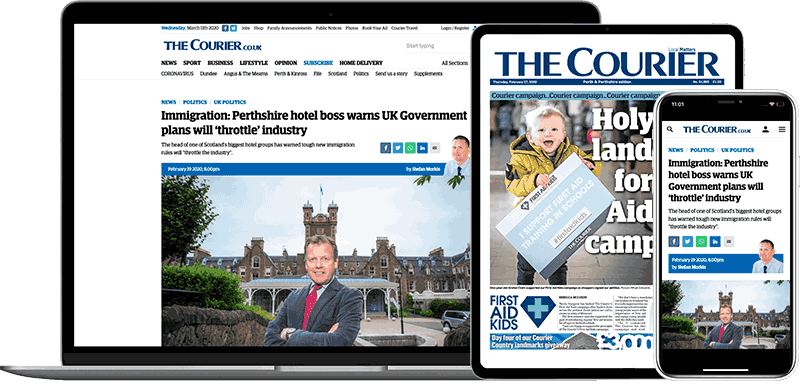 Help support quality local journalism … become a digital subscriber to The Courier
For as little as £5.99 a month you can access all of our content, including Premium articles.
Subscribe