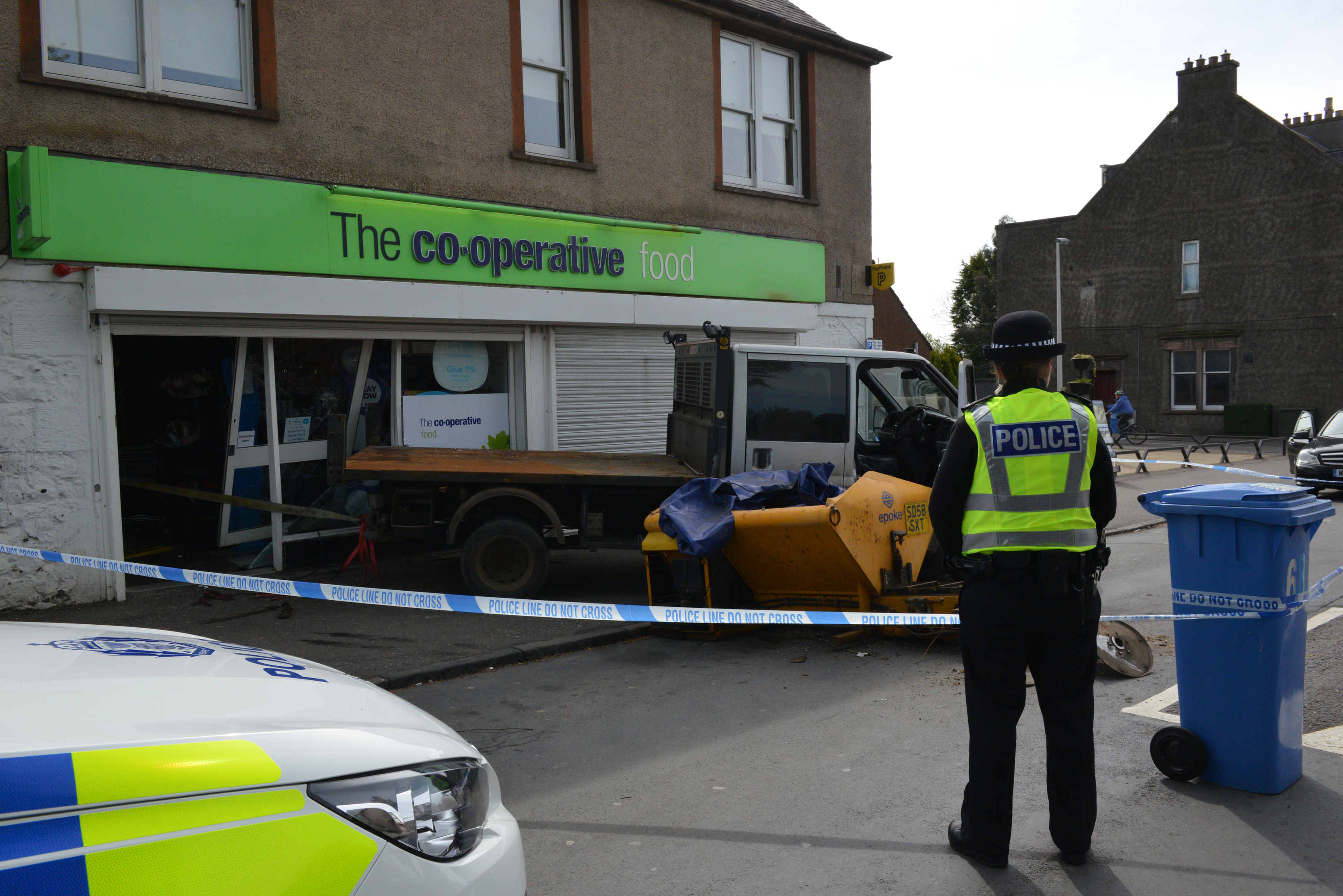 Police investigating a botched ram raid at a Fife convenience store say they are following "positive lines of inquiry."
Detective Inspector Stewart Andrew said last week's failed attempt to steal a cash machine from a branch of the Co-op in Thornton may have been the work of an organised crime gang, but that police are continuing to explore all possibilities.
The criminals used a stolen flatbed van to smash into the shop front, but failed to remove the ATM from the premises in the town's Main Street during the daring early hours raid.
A week on from the incident, Mr Andrew said police were making progress as inquiries continued.
"The investigation is still ongoing and we have a few positive lines of inquiry," he said.
"CCTV footage has been obtained that has given us an understanding of how this crime has been carried out."
Asked whether those behind the raid may have been part of an organised gang, he continued: "We need to keep an open mind.
"It is something that has been undertaken by organised crime groups, not just in Scotland but England as well.
"A small group of individuals have been involved.
"CCTV within Thornton has been collected so that we can identify the chain of events."
The raid occurred at around 2.15am last Wednesday morning, with the raiders stealing a van from nearby Station Road before attempting to remove the ATM from the Co-op store on Main Street.
A potentially key element to identifying those involved is tracing a car the van driver was collected in before fleeing the crime scene. It is described as similar to but not specifically a silver Volkswagen Passat.
Mr Andrew once again urged any members of the public who may have seen anything suspicious in the days leading up to the raid to come forward.
"Any crime involves an element of planning," he added.
"We've had residents coming forward with information with what people have heard and seen.
"Everything is relevant to us."