As Scotland's oldest surviving medieval street fair the Lammas Market rolls into St Andrews, Michael Alexander went behind the scenes with some of the showmen down the road at the Burntisland Fair.
Seated in the cabin where he collects fares for his ever-popular Dodgems, Morgan Miller surveys the punters milling around Burntisland Links.
The 13-week Burntisland fair, with roots dating back to the 1500s, is one of the most important on the showmen's calendar.
Like thousands of other UK showmen, he and his family spend much of their year on the road, living out of a touring caravan and setting up shop in fairs where their fathers and grandfathers before them traditionally held pitches.
Yet despite competition from theme parks and home entertainments, the rising pressures of diesel costs and site rents, and the unpredictability of the British weather, showmen like Morgan have no intention of giving up.
"For most of the families here it's a way of life," explains Morgan, 37, who will be operating the Dodgems from his usual spot at the annual Lammas Fair in Market Street, St Andrews, until Tuesday.
"I've had the Dodgems for 10 years. Before that they belonged to a family of Whites – a big fairground business. These ones were manufactured in Britain in the 1940s. A lot of the new rides now, which can cost between £250,000 and £500,000 are manufactured on the continent – from Italy, France, Spain, then shipped over. There are some huge investments."
Morgan, who spends most of the year on the road and operates from a chalet and yard in Glasgow when he's not, is the middle of five brothers who were born into the fairground industry and still work within it.
His grandfather ran a boxing booth and travelled to fairs all over the UK, while his father, who also travelled with the fair, is now retired in Glasgow.
Morgan's wife Helen, who is also from a fair family, and their children Ava, 9, and Raya, 7, travel with him during the summer and tend to help out on busy days.
During term time, the couple try to give their children as settled a life as possible by running them to and from school in Glasgow.
"We spend about seven months of the year in the caravan," says Morgan, who explains how the season takes him from Kilmarnock in February on to Glasgow Green, the Kirkcaldy Links Market, Alloa, Burntisland, the St Andrews Lammas, Stranraer, Irvine, then into the winter season for Christmas lights switch-ons and bonfire nights.
"Before my time, my father and grandfather stayed in a caravan 12 months of the year.
"But a lot of showmen now tend to have a lot of other businesses as well.
"In Burntisland some of the showmen own the likes of the chip shop and the ice cream bar. A lot of showmen are living in the town now."
Showmen are not considered an ethnic group as Romany gypsies or Irish Travellers are.
Most frequently they identify as itinerant businessmen and women.
But all agree that it's a tradition steeped in history and family ties.
Arthur Hancock, 63, runs a bingo stall and amusement arcade, taking over from his late father over 40 years ago. His fair heritage goes back at least as far as his great grandfather Henry Irvine.
"You tend to find that most of us marry people within our own community because they are the people we grow up with and we have known them all our lives," he says.
"But more people are carving lives outside of the business now. Some go away and come back when they realise it's not so bad."
On the amusements side, the rise of Playstation, X-Box, and online gaming has consigned the likes of Space Invaders, Asteroids and Pac Man arcades to history. Bingo, he says, is also "dying out" on fairs.
Yet Arthur says it's his regular customers that keep him going, and for him, Burntisland remains extra special as it's here he went to primary school and where he still meets many former school mates.
"Growing up, we were based in Glasgow during the winter and always came here to Burntisland for the three months of the summer season," he recalls.
"My generation tended to go to the primary school wherever we were based – even if it was just for two weeks. We were always good at counting from a young age because we handled money!
"Now they try and keep kids settled at one school, for many near home in Glasgow, and there's a liaison person that helps bring the kids on."
For visitors to Scotland's fairs, the heady mix of candy floss, the smell of diesel fumes and the music all add to the atmosphere.
Around 100 showmen, plus their families, operate at Burntisland, with even more setting up at the St Andrews Lammas, which lays claim to being Scotland's oldest fair.
For the showmen, travelling around the country is an opportunity to catch up with other fair families, who are represented by the Showmen's Guild, and which has 360 members in Scotland and 4000 UK wide.
There's a strong sense of community, a great social life and even a regular Scotland v England showmen international football fixture.
Brian Strand, 72, is at least a fourth generation travelling showman and bought his bolt-action ball-bearing gun shooting gallery and football prize stall 40 years ago.
His son Anthony was christened at Burntisland church and he is full of colourful stories about visitors to his stall.
Football scarves are amongst the Hibs fan's top prizes.
However, one of his favourite tales relates to the Dundee Riverside fair.
"Around 15 years ago two kids came up and got two Dundee United scarves as prizes," he laughs.
"All of a sudden this man comes over and says 'where did you get those scarves?' I say 'that's for me to know and you to find out. Why?' He says, 'Well I'm the chairman of Dundee United!' Turns out it was the late Eddie Thompson.
"He says 'would you sell me 10? We haven't got these in our shop!'
"I says, 'well I haven't got 10 but I'll give you the man's address!'."
Someone else with the fair in her blood is Beryl Gamble, 73, from Glasgow, who makes and sells ice cream, and whose two sons and daughter keep the fair tradition going.
A smiling, friendly woman wearing a colourful ice cream apron with immaculate hair and blouse, she explains over the blare of nearby rides how her grandmother used to operate swing boats at the Lammas.
Her father, meanwhile, was born in an Australian circus after Scotland's fairs temporarily closed during the First World War and her grandparents got jobs overseas before returning.
"I've been visiting Burntisland since I was two years old and have stayed in three houses here," she says, recalling the time many years ago when her grandfather drove a steam engine down the town's Cromwell Road, lost control and knocked over an iconic fountain.
"I still have a house in Burntisland but go home to Glasgow for the winter months.
"Burntisland has been part and parcel of my life. I went to school here. I still see OAPs up and down the town that I went to school with. My son runs Novelli's ice cream shop. It's just home to me."
Philip Paris, 58, is senior vice president of the UK Showmen's Guild, and will become its first Scottish president for over 50 years next year.
He runs several shows including the Big Boot funhouse, a teacups ride and the Rock n' Roll. His mother was one of the famous Codonas, and his wife comes from the Wilmots – another well-known Scottish showmen family.
He says there's definitely a future for funfairs. The showman's guild always listens to community concerns very carefully, he insists, and enjoys particularly good relationships with Fife Council and community councils.
But there are also challenges to be overcome.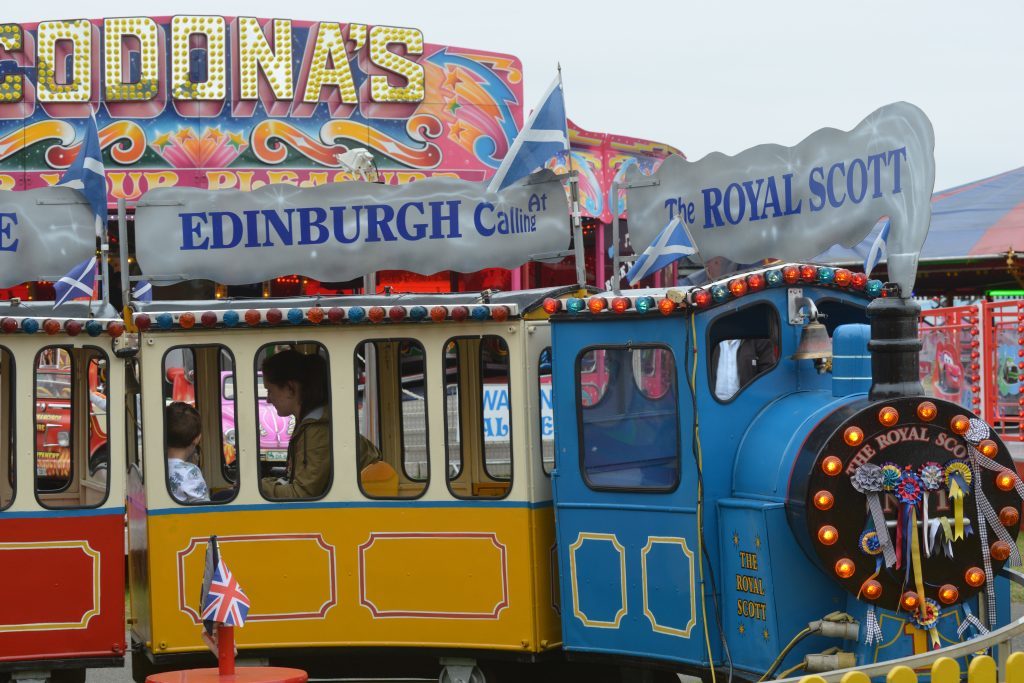 "We are just like any other business," he says. "It's a way of life but it's also a business. Expenses are going up all the time. The price of fuel obviously affects us a lot. We are very Health and Safety conscious which is not always recognised.
"But there's also an issue with licensing. Scotland is the only country in the whole of Europe that requires a public entertainment licence to operate fairground equipment. It gives us a lot of problems and that's an area where we continue to push government for change."
*The Lammas Market runs in St Andrews until 11pm on Tuesday August 15. The Burntisland Fair runs throughout the summer.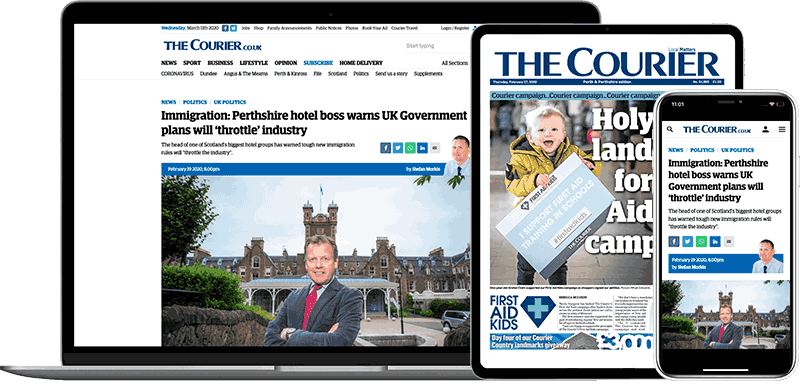 Help support quality local journalism … become a digital subscriber to The Courier
For as little as £5.99 a month you can access all of our content, including Premium articles.
Subscribe