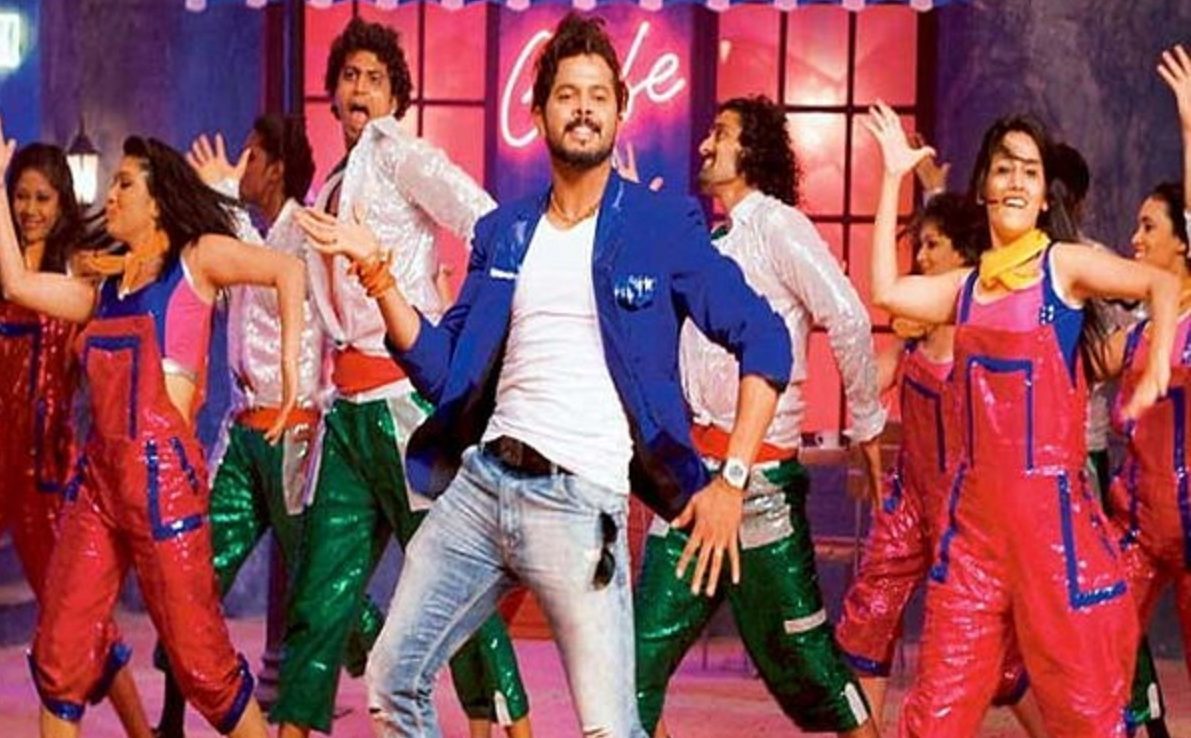 Officials at an amateur Fife cricket club have been buoyed after a world class Indian superstar personally pledged to fulfil his "promise" to play for them.
Fans of Glenrothes Cricket Club have their fingers crossed that fast bowler Shanthakumaran Sreesanth will indeed don the club's whites in the foreseeable future after Kerala High Court ordered the Board of Control for Cricket in India (BCCI) to revoke its lifetime ban on the cricketer following a match-fixing scandal in 2013.
And while indications are that the BCCI may yet challenge that decision and delay the cricketer's arrival in Scotland still further, the 34-year-old has told Glenrothes chairman Eddie Gibbs that he plans to stand by his word and represent the Gilvenbank Park club.
"I made a promise to play for Glenrothes and no matter what I will do so," he said.
"I still have a window to play for Eddie and the energy and enthusiasm Eddie has brought into my life is brilliant — he's given me such support. He always motivated me and I can't thank him enough.
"So hopefully next season I can come and play one or two matches for Glenrothes and make sure I fulfil my promise.
"God willing, you never know, I might even end up settling down in Scotland with my family. Life is very funny and it's a huge long journey."
While the fact that Glenrothes only have a handful of games remaining this season will almost certainly rule out a debut any time soon, Mr Gibbs described Sreesanth's commitment as "fantastic news" for his team.
"Without hearing what he has said I would have been a cynic, and I would have been asking something along the lines of: 'Why would you want to come and play amateur Scottish cricket?'," he noted.
"He's quite a wealthy man now and it's entirely up to him what he decides to do.
"But while there's going to be opportunities for much more money elsewhere, he seems hellbent on playing for us because he's made a promise.
"It's been a long fight and it will be good for him when it's all done and dusted."
The BCCI imposed a life ban on Sreesanth after he and two teammates were charged over an Indian Premier League spot-fixing scandal in 2013.
A Delhi court quashed those charges but the lifetime ban remained, although the Kerala High Court directed the BCCI to lift the ban earlier this week.
However, sources in India suggest that the BCCI is preparing to go to the Supreme Court to challenge that decision in a move which could yet derail Sreesanth's comeback bid.
Sreesanth, who has played 27 Tests, 53 ODIs and 10 T20Is, including the World Cup final in 2011 and World T20 2007 final, has been trying his hand at acting, politics and even appeared on a 'Strictly Come Dancing'-style show in India in recent years — making him a huge celebrity in the country.
? NEW PODCAST | Justice For @sreesanth36

EXCLUSIVE: With @BCCI ban lifted Sree looks to the future.

Listen now: https://t.co/TBeJB22mww pic.twitter.com/msvVlBl2hK

— CricIndex (@CricIndex) August 10, 2017