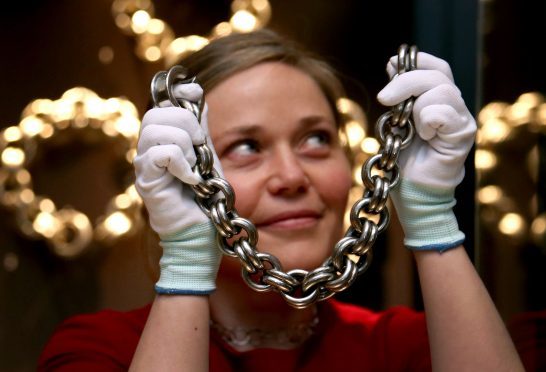 A historically significant hoard of Roman silver discovered by a teenager in the Fife village of Dairsie will go on public display for the first time on Friday.
The so-called Dairsie Hoard, which dates back to the late 3rd century, is the earliest known example of "hacksilver" from anywhere beyond the Roman frontier, and was found by a 14-year-old boy in a field in 2014.
It has been included in a new exhibition at the National Museum of Scotland entitled 'Scotland's Early Silver", which will show how silver became the most important precious metal in the country over the course of the first millennium.
Opening on Friday and running until February 25, the exhibition will showcase the silver which arrived in Scotland with the Roman army, and demonstrate the lasting impact the new material had on early medieval Scotland.
The Fife hoard was discovered by Livingston teenager David Hall and was the amateur detectorist's "first proper find".
He said: "It was quite a boring day. I was at a rally with 103 metal detectorists and we were looking in three fields and nothing had come up.
"All of a sudden I found a few bits of silver and I showed it to a friend who said it was Roman and after that we found another 200 pieces on the first day.
"I didn't realise how important it was at first, but it's been really exciting to be able to come and see what National Museums' curators and conservators have been able to do to clean it up and to examine it to work out what it is."
Archaelogists think the silver found in Fife may have been used by Roman soldiers to bribe Picts while passing through Scotland.
It is thought it had been hacked into pieces by the Romans, but it was also shattered by ploughing in the fields in more recent times.
The new exhibition will also see the Gaulcross Hoard go on full public display for the first time since its discovery in Aberdeenshire in 2013.
In addition, nine surviving 'massive' silver chains will be displayed together for the first time – objects which were made between 400-600AD by local tribes re-using and recycling the Roman silver, a practice which continued through to the coming of the Vikings.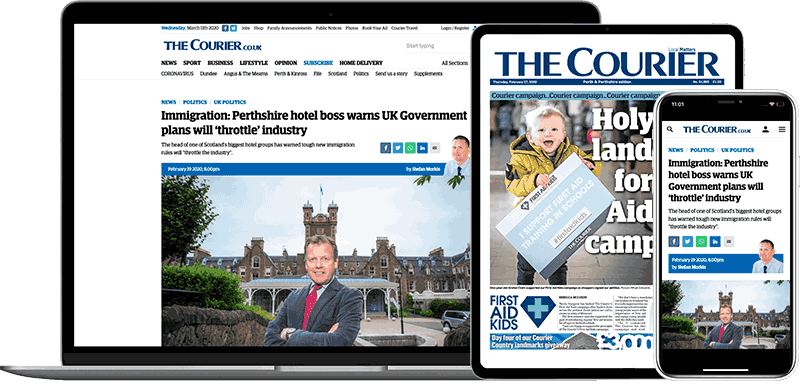 Help support quality local journalism … become a digital subscriber to The Courier
For as little as £5.99 a month you can access all of our content, including Premium articles.
Subscribe