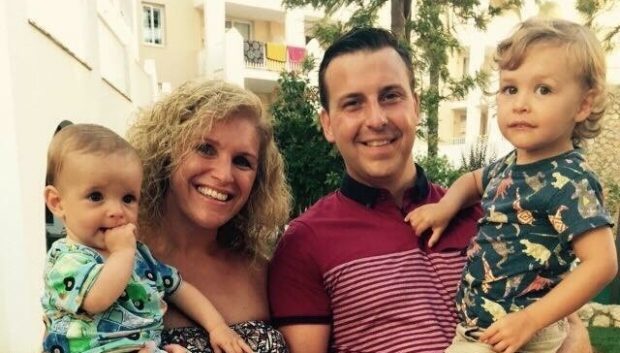 MSPs are to debate the need for greater awareness of brain tumours.
The Holyrood debate on December 7 will highlight the tragedy of Dunfermline's Mark Richardson, who died in 2016 of an undiagnosed brain tumour, aged only 32.
MSP Alexander Stewart has tabled the motion to highlight the severe challenges faced by many patients.
The motion, supported by 50 MSPs, explains brain tumours are the biggest cancer killer of children and adults under 40.
Listening to Mr Richardson's "inspiring family" gave the Mid Scotland and Fife Conservative MSP a desire to raise awareness of this disease.
He is uniting with The Brain Tumour Charity to highlight the devastating impact brain tumours have had on the lives of more than 11,000 people diagnosed every year.
Mrs Richardson, one of the charity's community fundraisers, said: "Mark's sudden death was a complete shock to all of us and looking back, I initially thought Mark didn't show any symptoms.
"He suffered from a stiff neck, tiredness and a bleed in his left eye prior to his death.
"Had I known that these symptoms combined could have been a brain tumour, we may have been able to identify this before we lost him.
"It has only been through my involvement with the charity that I have become more aware of how common and serious this illness is."
Touched that the MSP has turned the tragedy into something really positive, she added the debate was a real opportunity for politicians to make a difference.
Mr Stewart has commended the fundraising efforts of Mr Richardson's family, friends and colleagues who have raised more than £80,000 for the charity.
He said: "After hearing of the experience of my constituent Mark Richardson and understanding the devastating consequences of a late or inaccurate diagnosis, I wanted to use my influence as a member of the Scottish Parliament to further this cause and to support brain tumour patients wherever I can.
"The Brain Tumour Charity is at the forefront of the fight against brain tumours, and I'd encourage all MSPs to consider taking part in this debate and to support our goal of improving outcomes for patients across the whole of Scotland."
The charity's chief executive Sarah Lindsell said: "To defeat brain tumours we need the support of politicians across the UK, and we're pleased to see that so many MSPs have recognised the importance of our cause. "