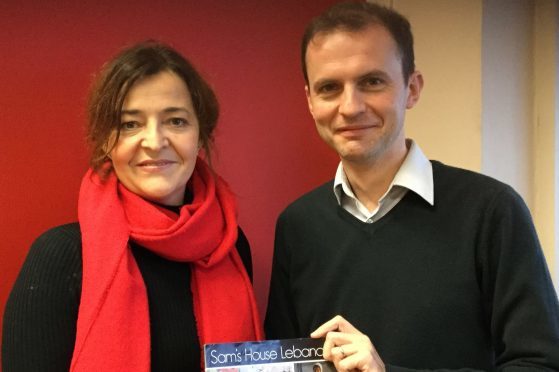 A Fife mother's creation of a play house for refugees in Lebanon has been recognised in the UK parliament.
Donna Jennings is to open Sam's House next week in tribute to her five-year-old son who died suddenly in 2009.
North East Fife MP Stephen Gethins has tabled a motion in Westminster praising her efforts, despite her own loss, to help children in refugee camps who are traumatised by war.
Sam's House, in the Bekaa Valley, will provide toys and a safe place to play for youngsters and support for their mothers eight years after Sam suffered a cardiac arrest while on a family day out at Cairnie Fruit Farm, near Cupar.
Mr Gethins, who has visited refugee camps on the Syrian border, said: "Donna is an inspiration. She's a busy mum who has had to face the most awful circumstances yet has turned her grief into positivity.
"In addition to the early day motion I have also written to the Minister of State for the Middle East to ask him if the British Ambassador in Lebanon will visit Sam's House to see how this fantastic facility could be the ideal model for other countries affected by conflict."
Donna, of Cupar, launched charity For the Love of a Child shortly after Sam's death.
She opened a Sam's House in Afghanistan and plans another for Dundee.
Mum-of-three Donna visited Sam's House just a few weeks ago and said: "It has been fantastic to see this become a reality and this is down to the support of so many people.
"When I was there I met women who have also lost children and those who have children with the physical and psychological scars of war.
"I cried with them and laughed with them while we also taught them the importance of creating safe spaces for children to play.
"I hope Sam's House will go on to help many children enjoy their childhoods and help their future development."