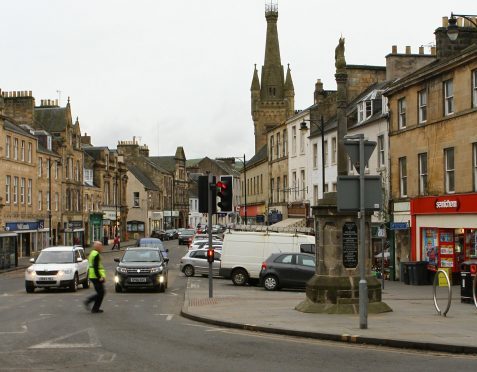 A community-based organisation which was set up in 2015 to promote strategic but practical steps for the improvement of Cupar town centre is continuing with ambitious plans to clear and redevelop an extensive back land site – despite a recent funding blow.
Cupar Development Trust, which is a company limited by guarantee and entirely reliant on volunteer effort, is progressing with plans for a major re-generation of the Inner Court – a large area of land to the rear of Crossgate and Bonnygate – despite failing to secure Heritage Lottery funding in September.
Speaking ahead of the trust's AGM which takes place in Cupar on Thursday night, development trust chairman David Kirk said: "The development trust along with partners is now refocussing efforts to find a formula that will work for the funders and partners.
"The annual meeting will also give an update on the formation of a working group of local organisations to take forward the Cupar Town Interpretive Plan which was completed earlier this year."
Like most town centres, Cupar is facing pressures from the likes of online shopping and out of town retail parks.
In recent months the number of vacant shops has grown with the closure of the Royal Bank of Scotland, Pagan Osborne estate agents and Funky Rascal clothes shop.
Noting that the raison d'etre of the trust is to tackle for the benefit of the community opportunities which otherwise would be missed, Mr Kirk added: "The work of the trust has been supported by many individuals and organisations over the past year.
"The trust has no source of independent income and so huge thanks are due to the various public agencies which have grant-aided our projects.
"The projects which we are progressing are complex and we have selectively chosen to work with consultants with professional expertise.
"We are hugely appreciative of the contributions they have made in the development and testing of project ideas."
*Cupar Development Trust is holding its Annual General Meeting on Thursday December 7. in the Howe of Fife function room, Carslogie Road, Cupar starting at 7pm.
Guest speaker is Richard Wilson, MD, Rapier Systems. Richard's Fife-based company are UK leaders in WiFi communications and Richard has been asked  to speak on the value of public WiFi in town centres with the theme of "Making Cupar visible in the internet world."