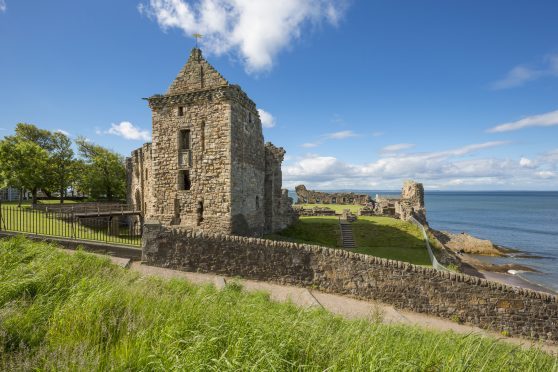 St Andrews Castle is one of Scotland's best, according to new research revealed by VisitScotland.
A YouGov survey asked Brits which Scottish castle they considered to be tops.
And the Fife four-star attraction came in third place, just behind Edinburgh and Stirling and on a par with Urquhart Castle.
The historic ruin was also one of the most well-known castles in the country with only Edinburgh, Balmoral and Stirling recognised by more people.
With research also revealing that almost half — 49% — of Brits have never visited a Scottish castle, VisitScotland is encouraging visitors to see as many as they can.
Dating back to the 13th Century, St Andrews Castle was the main residence of the bishops and archbishops of St Andrews and the focal point of the church in medieval Scotland.
As well as enjoying the scenery, visitors can explore the bottle dungeon, built out of solid rock and one of the most infamous castle prisons in medieval Britain.
Fife boasts 56 castles, each with their own unique story to tell.
The Royal Palace of Falkland was a popular retreat for Mary Queen of Scots while visitors to the region can also gaze in awe at the 13th Century fortified residence of Aberdour Castle.
Thought to be the oldest standing stone castle in Scotland, it is very popular with fans of the Outlander TV series, having doubled as Sainte Anne de Beaupré's monastery in France.
The survey also found that seven out of 10 people stated they would like to stay overnight in a castle while on holiday in Scotland — good news for Cambo House.
Built in 1881, the self-catering accommodation lies at the heart of a 1,200 acre country estate.
In total, Scotland is thought to have around 3,000 standing castles, ruins and documented sites.
At the last count, around 660 were in use and around 469 were open to the public, though some only for a couple of weeks each year.
VisitScotland's regional partnerships director Manuela Calchini said: "I am delighted to see St Andrews Castle named one of the best in Scotland.
"With a beautiful location and fascinating history, it is a wonderful example of Fife's fantastic tourism offering.
"Castles are an iconic and integral part of Scotland's history and culture.
"From the beautiful Falkland Palace to the grandeur of Aberdour – there is something unique and special about every single one and each has their own significant story to tell."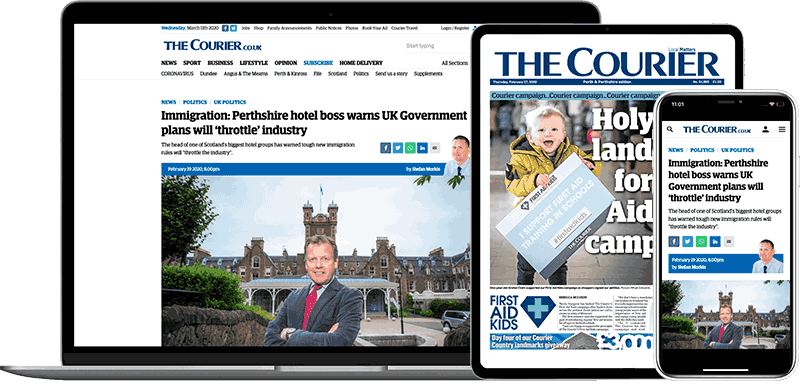 Help support quality local journalism … become a digital subscriber to The Courier
For as little as £5.99 a month you can access all of our content, including Premium articles.
Subscribe