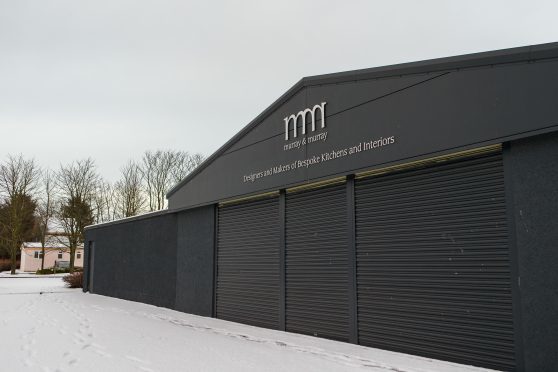 Almost 40 workers have lost their jobs at a Glenrothes-based manufacturer after the business went into liquidation.
The employees at Murray and Murray Limited, which was considered one of the leading designers and manufacturers of bespoke kitchens and interiors, were made redundant with immediate effect after directors took the decision to wind up the company amid huge debts.
The Courier understands that creditors have been invited to a meeting in Dunfermline next week to discuss the situation, although it is not yet clear how much is owed and to whom.
However, several customers appear to have been left in the lurch — with no guarantees provided that work already paid for will be completed.
One customer, who did not wish to be named, revealed they have been left with an unfinished kitchen despite paying most of the £44,000 price tag upfront — with many others thought to be in a similar situation.
"I think we had to pay something like 40% six weeks before work began, and that seemed like a reasonable thing to do, and as far as we were aware Murray and Murray was a well-known company and we didn't have any concerns," he explained.
"The first thing that happened was that the start date was delayed and then they demanded a further tranche of payment before the starting week, which I queried as I had never worked with a company that demanded such large sums of money upfront.
"But we paid it and work started in November, they stopped work before Christmas, planning to restart on January 8, but nobody came on January 8 so I e-mailed the designer and joiner and didn't get a reply.
"Then the company Murray and Murray employed to cut stone told us that they (Murray and Murray) had been declared bankrupt — which came as a bit of a shock.
"Fortunately the kitchen was supposed to be finished by Christmas which means most of the work has probably been done and appliances have been delivered, but the kitchen is unfinished and we're now having to pay again for work which we thought had been paid for.
"All of the workers were really impressive and they've done the best they can — they've obviously felt very responsible and been very supportive
"But there seems to be no information in the public domain about the failure of a business which will have a significant impact on the sacked workers, Glenrothes and all of the firm's suppliers.
"Whether it's something the company has done or something outwith their control, that's fair enough, but when something like this happens they really should communicate with their customers.
"The senior management seems to be pathetic and pretty cowardly to be honest."
Dunfermline-based Thompson Cooper has been appointed liquidator, and a spokesperson for the firm confirmed: "Various options were explored by the directors to allow the company to continue to trade.
"Unfortunately, none were viable and the directors were left with no other option but to place the company into liquidation and 38 staff were made redundant.
"Known creditors have been made aware of the liquidation, however, if anyone else wishes to discuss the position then please contact Thomson Cooper on 01383 628800."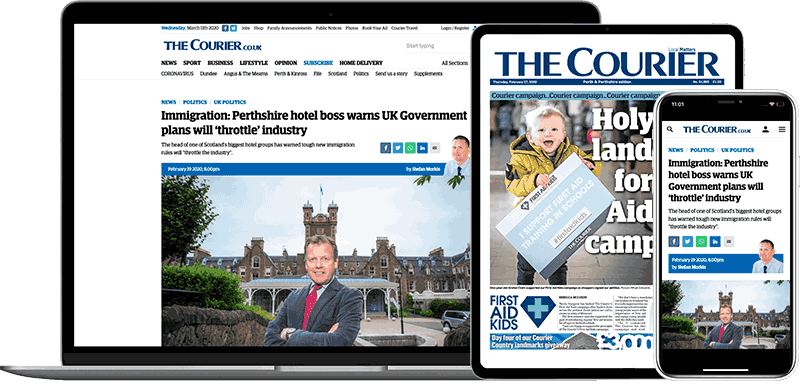 Help support quality local journalism … become a digital subscriber to The Courier
For as little as £5.99 a month you can access all of our content, including Premium articles.
Subscribe