A Fife musical tour de force has returned with a song celebrating romance, love and youth ahead of Valentine's Day.
Just two months after releasing their third Christmas hit, Garry Griffin and Uncle Isaac of The Brothers Fife have released a new song called Young Lovers prior to the most romantic day of the year.
The pair hope the tune – which features such lines as "Can you feel the romance in the air tonight? It's got you and me, young lovers, we're going to make it alright" – will get couples in the Valentine's mood.
The new song is accompanied by a music video featuring the brothers in full denim jeans and jackets, filmed with a picnicking couple in the shadow of the Lomond Hills.
Garry Griffin and Uncle Isaac are the musical monickers of Fifers Grant Jeffrey and Andrew Lennie.
The pair found online fame after releasing their first festive song, Christmas Holidays, in December 2015; made as a gift for Mr Lennie's family after the pair found themselves short on cash. It was followed by Proclaimers tribute, Christmas (I'm A Fan) in 2016.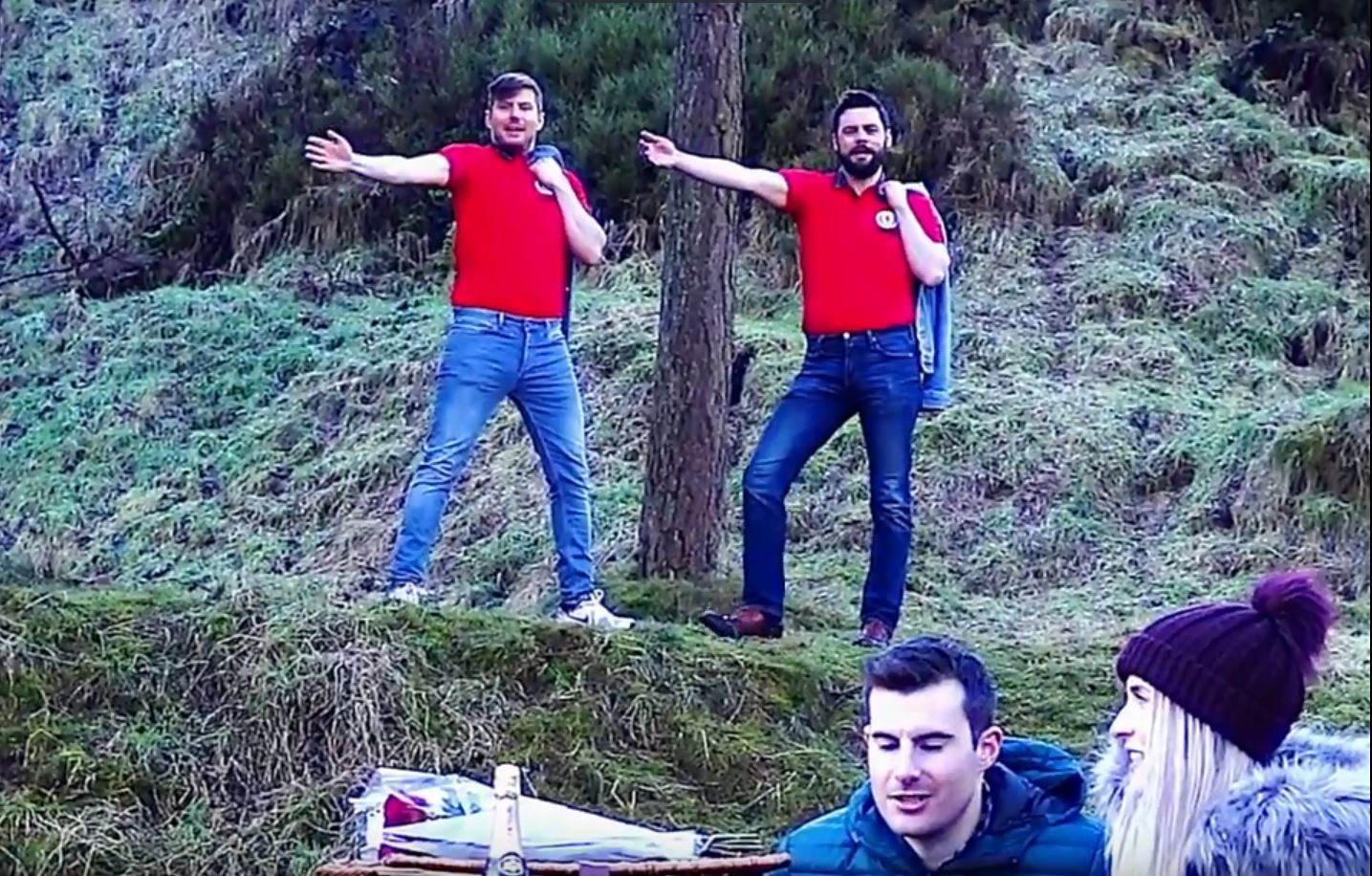 Other memorable lines in Young Lovers include: "You're in love and you're young, boys and girls just having fun…And the long summer nights, you've got the feeling that everything's right."
VIDEO: Fife Brothers Uncle Isaac and Garry Griffin show driving ambition with festive love track
In December The Brothers Fife released their third festive song, A Little Love For Christmas; a tale of the duo's "coast to coast" search for love.
The music video which accompanied it was a throwback to the works of Scottish folk legends such as the Alexander Brothers and Andy Stewart, and was filmed on location at the Old Course in St Andrews and on the town's beach.