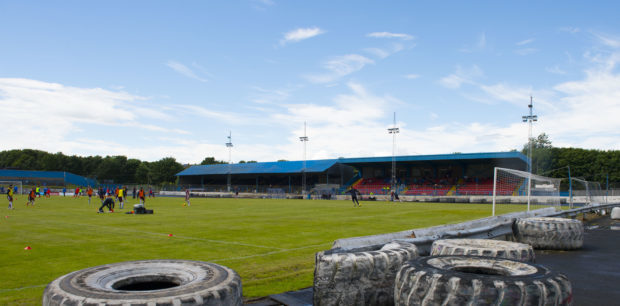 A new community fund has been set up to help Cowdenbeath FC in its fight for survival.
The Courier revealed there are fears the Fife club might go to the wall within a year without a substantial cash injection, with officials warning they need £135,000 to keep going if Cowden are relegated from League Two.
The matter was also raised in the Scottish Parliament, where Mid Scotland and Fife MSP Claire Baker urged people to chip in to help support the 137-year-old club.
Cowdenbeath FC crisis raised at Parliament amid fears club faces closure within a year
Fan Stephen Whyte has now set up a crowdfunding appeal through JustGiving which is hoping to raise the £135,000 required to fill the hole in the club's finances.
Fans are in optimistic spirits after Cowdenbeath's comprehensive 3-1 win over Elgin City at the weekend.
They have been sharing the appeal on Twitter and social media, hoping to raise the financial prospects of their Scottish League Two club.
Writing on the JustGiving page, organiser Stephen, said: "Cowdenbeath Football Club is in desperate need of funds to survive in the Scottish League.
"Formed in 1881 this Fife town club is in danger of dropping out of the Scottish league and would struggle to come straight back up again.
"They no longer own Central Park and do not receive any revenue from the much-attended stock car meetings which occur regularly. Please support this worthy cause and lets save Cowdenbeath FC from extinction."
Donors have already left messages of support on the JustGiving page, with one supporter saying: "Every little helps…Save Cowdenbeath FC."
Another said: "Good luck raising the funds."
Anyone who wants to support the appeal can visit https://www.justgiving.com/crowdfunding/bluebrazil.