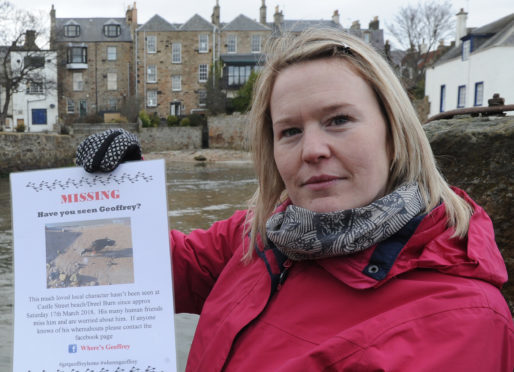 The mysterious disappearance of one of Anstruther's most famous residents is ruffling feathers in the east neuk village.
"Missing" posters have sprung up across the community, appealing for information on the whereabouts of Geoffrey the duck.
The web-footed friend has been missing from his usual spot on the beach since Saturday, leading to bafflement and general upset locally.
A campaign to find him has led to the creation of a Where's Geoffrey Facebook page and the #wheresgeoffrey hashtag on Twitter and people have been asked to report any potential sightings.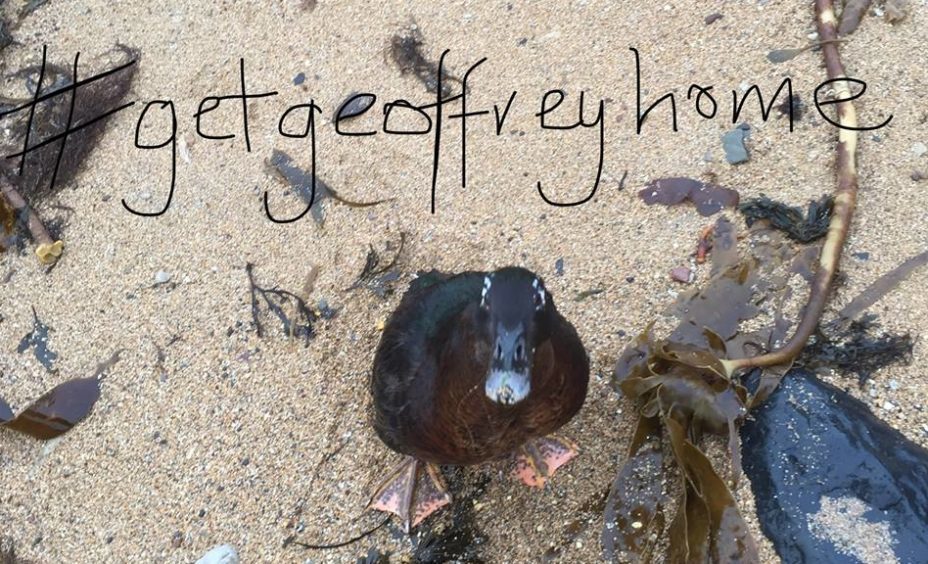 While it may sound quackers to some, Geoffrey's disappearance has caused a serious stir.
Anstruther mum-of-two Kirsty Black, one of those co-ordinating the search, said the duck was a well-loved village character.
"He has lived on the beach for five or six years and all the locals know him and feed him," she said.
"I saw someone lifting him on Saturday and nobody has seen him since."
Kirsty received a phone call on Thursday afternoon from a woman who said she had taken Geoffrey home on Saturday to offer him B&B after noticing he was limping.
"She released him on Monday and he flew off," she said.
"Nobody knows where he is now as he doesn't fly far and he doesn't do water, despite being a duck."
Kirsty added that her two children Harris, 8, and Isla, 6, were missing Geoffrey terribly.
"We used to feed him three times a day," she said.
"He's very friendly and we're fond of him and we would just like him back."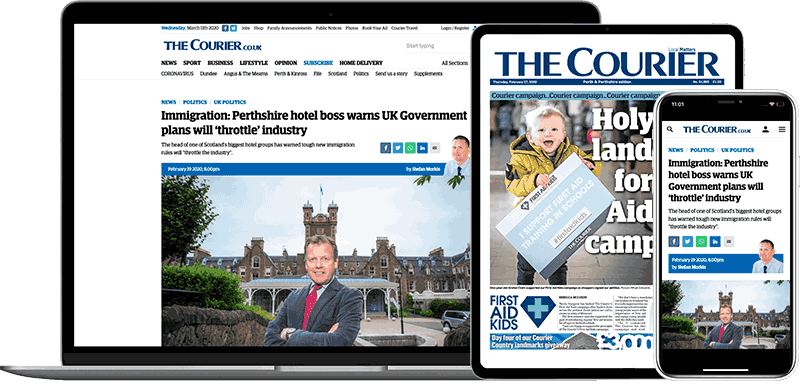 Help support quality local journalism … become a digital subscriber to The Courier
For as little as £5.99 a month you can access all of our content, including Premium articles.
Subscribe